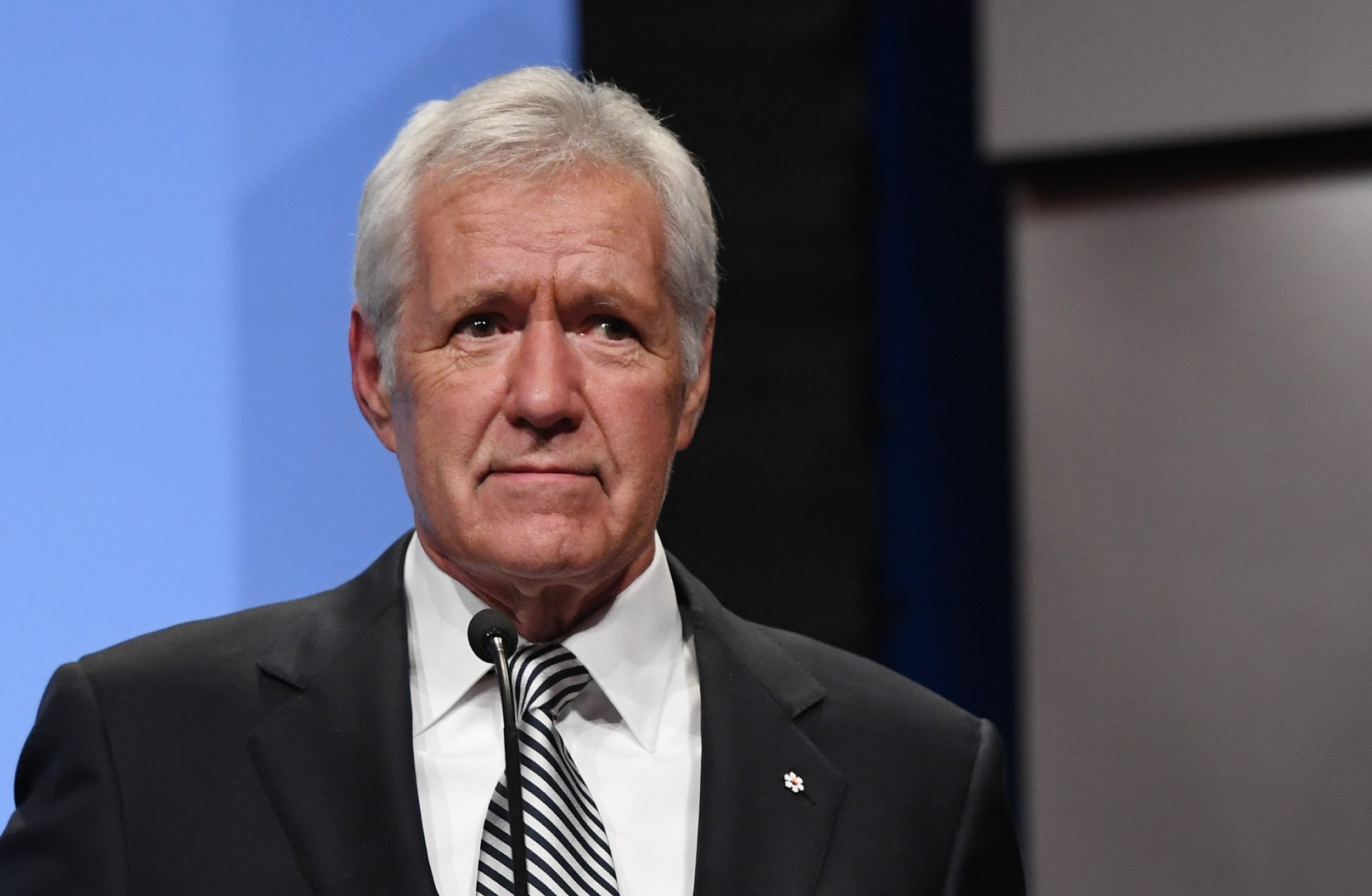 Despite hinting that he was considering retirement, this Canadian-American will continue his long tenure as the host of one of Jeopardy.
Answer: Who is Alex Trebek?
On Thursday, Trebek, 78, renewed his deal with Sony Pictures Television to continue hosting Jeopardy through the 2021-22 season, despite having publicly discussed his retirement as of late.
Sony TV also announced contract extensions for Wheel of Fortune's Pat Sajak, 72, and Vanna White, 61, through 2022.
"Pat, Vanna and Alex are simply the best. Night after night, they seamlessly entertain generations of fans on two of the most beloved television programs on air. We are thrilled that they'll continue to do so through 2022," Sony Pictures Television chairman Mike Hopkins said Wednesday in a statement.
Trebek, who began as Jeopardy's host in 1984, had previously stated that the odds of staying with the quiz show past 2020 were "50-50 and a little less," even acknowleding potential replacements during a recent interview with TMZ's Harvey Levin.
"[I] mentioned to our producer not so long ago that the fellow who does play-by-play for the Los Angeles Kings, [Alex Faust], the should consider him," Trebek said. "There is an attorney, Laura Coates. She's African-American and she appears on some of the cable news shows from time to time."
Jeopardy's 34 Emmy wins is a Guiness World Record for the most by a television game show. Earlier this week, Netflix announced that it began streamming 45 past episodes of the game show for the first time.
"#Jeopardy is coming to Netflix for the first time! 45 hand-picked episodes launch tomorrow, October 30," the service tweeted from it's "See What's Next" account.
The Netflix cache of episodes will focus on two themes: the recurring "Tournament of Champions" and the one-time "Battle of the Decades," a Netflix spokeman confirmed to Mashable.com's Adam Rosenberg via email.
The game show is already available for streamming on Hulu as well.
Trebek has also previously hosted numerous other game shows including The Wizard of Odds, Double Dare, High Rollers, Battlestars, Classic Concentration and To Tell the Truth, among others.
The native Candian began his career hosting the program Music Hop in 1963 and made his quiz show debut in 1966 hosting a high school quiz show called Reach for the Top.
Fortunately, Jeopardy fans won't have to worry about their beloved show without the familiar presence of Trebek for at least three more seasons.