'Jeopardy!' Host Mayim Bialik Discusses Working With Mike Richards Amid Scandal
Jeopardy! host Mayim Bialik has discussed how she navigated working with Mike Richards in the days that followed the resurfacing of his historic offensive podcast comments.
One week after the August 11 announcement that Richards would be the new permanent host replacing the late Alex Trebek, The Ringer published a report detailing a series of disparaging remarks he had made on his old podcast.
Among the offending statements, made on his The Randumb Show podcast between 2013 and 2014, Richards made comments about women and Jews, among others.
And while Richards announced that he was stepping down from his role as host as a result of the ensuing backlash, he remained onboard as the Jeopardy! executive producer—until it was announced on August 31 that he was also out of that job.
As such, Bialik—who had previously been announced as the host of Jeopardy! tournaments and specials—was required to work with Richards as she stepped in as his replacement to helm the nightly primetime show.
And in a new interview with Glamour, Bialik has revealed that she opted to immerse herself in her work, rather than raise the issue with Richards.
She told the magazine: "I think not commenting is the safest thing to do. In his capacity as producer, I, of course, still had to work with him and speak with him and interact with him [when that report came out].
"But that's because I'm a head-down kind of person, meaning I had to continue to work in the capacity that I did until he was no longer the person literally in my ear."
When asked if she had spoken with Richards since he exited the show completely, Bialik replied: "I'm not going to tell you any content of what that was, but yeah."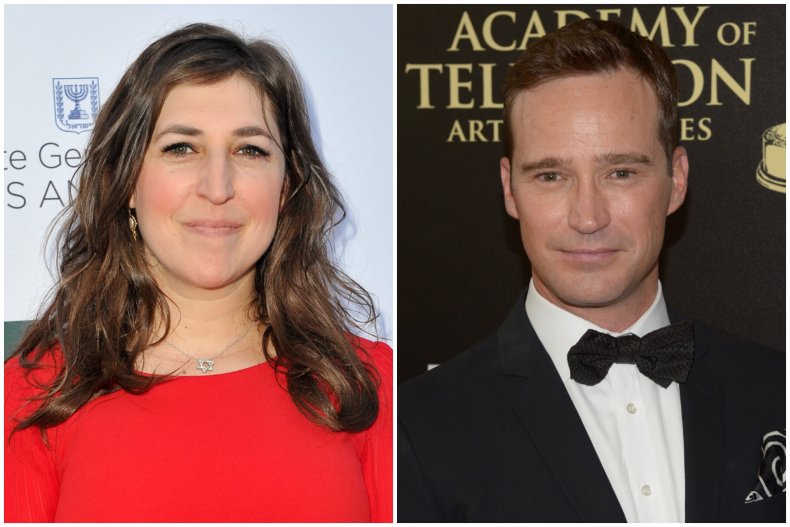 Elsewhere in the interview, Bialik revealed that her partner and Bialik Breakdown podcast co-host Jonathan Cohen was in hospital as all of the drama unfolded.
"The person who I'm in a relationship with was having hip-replacement surgery as all this was going down," she told Glamour. "So when Mike Richards stepped down as host, I got that call in a hospital waiting room while my boyfriend was having surgery.
"I mention that because I've also been filming my podcast during this whole time that all the Jeopardy! stuff's been going on. It's been a lot of juggling and a very, very strange time because there's been a lot up in the air."
It has since been announced that Bialik and all-time Jeopardy! champ Ken Jennings will split hosting duties on the show for the remainder of the calendar year.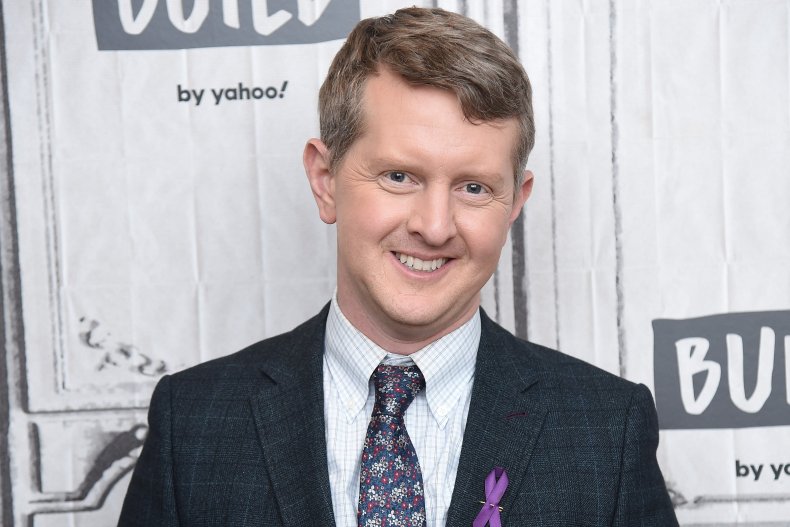 As the show settles into something of a more stable schedule, The Big Bang Theory star Bialik has some words of reassurance for Jeopardy! fans who have watched the unprecedented round of drama unfold.
"What I'd like to say is: I'm not part of a lot that goes on, but the part that I am part of, I hope shows the dedication I have to his legacy, to this job, to the Jeopardy! brand," she said. "I'm trying to do my job with integrity and consistency. That's really all I'm interested in doing."
Bialik's interview comes after she broke her silence on the controversy surrounding Richards in an essay she penned for Newsweek.
She wrote: "I didn't immediately know who the other host was going to be, and after Mike Richards was announced as permanent host, a couple more weeks passed and then everything changed and Mike stepped down.
"I think everyone who works with me will say that, as a person who has been acting since I was a kid, I go where I'm pointed and I do the job I'm told to do. I do what's in front of me. I don't really follow the news aspect of my industry too much. That's how I approached what was going on."
"Of course I was in touch with Mike as he was my boss at that time, and I don't wish ill on him, or anyone," she continued. "But the complexity of these situations is not something that can be summed up easily.
"My first response, when all of this went down, was to say to the Jeopardy! team: 'How can I help?' Because I am part of this family."
Read Mayim Bialik's full essay here.