'Jeopardy!' Host Mayim Bialik Reveals Who She Thought Would Land Permanent Job
New Jeopardy! host Mayim Bialik is celebrating landing a permanent spot on the quiz show by revealing who she secretly believed would get the job.
It was announced on Wednesday that the actress and neuroscientist will be presenting the show alongside Jeopardy! executive producer Mike Richards, following a months-long search that saw numerous stars try out for the role.
And in a video shared on her Twitter account on Thursday, Bialik revealed that she was banking on Richards becoming the successor of beloved host Alex Trebek, who passed away in November.
The mother-of-two joked about her son's camera skills, as she said: "I wish I could tell you this was a spontaneous video, wherein I thank everyone for all of your love and support all day with this huge Jeopardy! news that was just announced. But this is, like, the seventh take, because my son does not know how to use an angle that doesn't make me look horrible. We hope that this'll do the trick."
"Thank you, everybody," she went on, as she acknowledged the flood of congratulatory messages. "It's been a very exciting and overwhelming day, but in a very good way.
"Spoke to Mike Richards, who is my fellow host on Jeopardy! now, and that was really awesome to tell him how I thought all along that he was gonna be the host. And it was just really, really nice.
"It was a nice day of talking to all the big machers. Thanking everyone for negotiating on my behalf so that I can continue to do Call Me Kat and can continue to do my podcast and all those things.
"I'm in nature, which seems like a good place to be. And that's it. Thank you all and I can't wait to have more information about Jeopardy!—to come soon."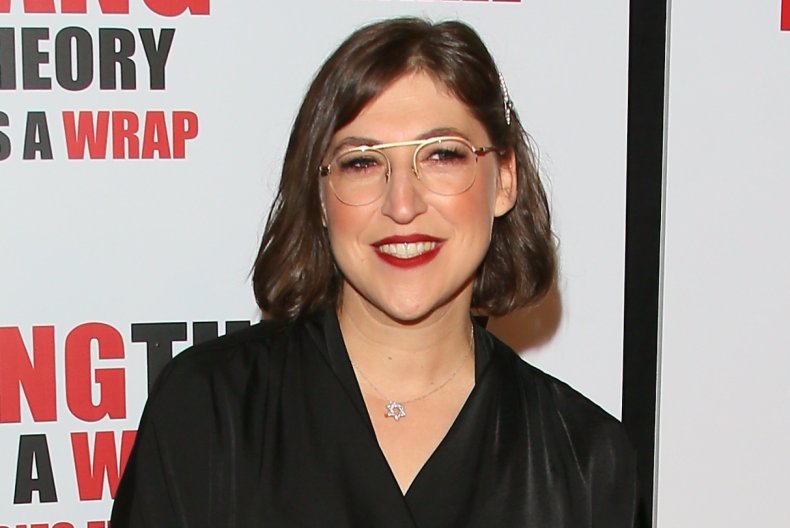 Captioning the video, which was filmed in the hours that followed the announcement, Bialik wrote: "My dad used to remind me: "La vida es sueño [life is a dream]." He was right. Today especially."
Richards will step in to host the daily syndicated show, while The Big Bang Theory star Bialik will present the Jeopardy! prime-time and spin-off series, including the upcoming Jeopardy! National College Championship.
A host of celebrities took on guest-hosting duties as a new presenter was sought, including Ken Jennings, Anderson Cooper, Aaron Rodgers, Katie Couric, Bill Whitaker, George Stephanopoulos, Robin Roberts and Dr. Sanjay Gupta.
California native Bialik said in a statement announcing her new role she was "just over the moon" to have landed a permanent Jeopardy! spot.
She said: "What started out with my 15-year-old repeating a rumor from Instagram that I should guest host the show has turned into one of the most exciting and surreal opportunities of my life!"
Richards shared in the same statement: "Never in my wildest dreams could I have imagined being chosen to step into a role of this magnitude. I am incredibly humbled to step behind the lectern and will work tirelessly to make sure our brilliant contestants shine in each and every episode.
"Alex believed the game itself and the contestants are the most important aspects of the show. I was fortunate to witness his professionalism, intensity and kindness up close and that will serve as the ultimate blueprint as we continue to produce the show we love."
Sony Pictures has revealed that top Jeopardy! winner Ken Jennings will continue as a consulting producer for the show—a role he took on in September of 2020.