How Much Money James Holzhauer Has Won and What Ken Jennings Has to Say About It
Current Jeopardy! champ James Holzhaue has amassed more than $2.1 million and is well within range of breaking the overall winnings record of $2,520,700, set by Ken Jennings in 2004.
While Jennings has commented on Holzhauer's "insane" strategy via Twitter, the former trivia show contestant spoke with Amy Robach on Good Morning America, saying there was one thing that "bothers" him when it comes to the current Jeopardy! champ.
"You know what bothers me is when I hear people say, Jeopardy! James," said Jennings. "I'm like, 'No, no, no, no I'm that guy. You can't put Jeopardy! in front of his name.
"I used to be the Jeopardy! guy!" he added with a smile.
The 45-year-old went on to comment on Holzhauer's "astounding" gameplay, garnering almost the same amount of money Jennings collected in 2004 in a third of the time.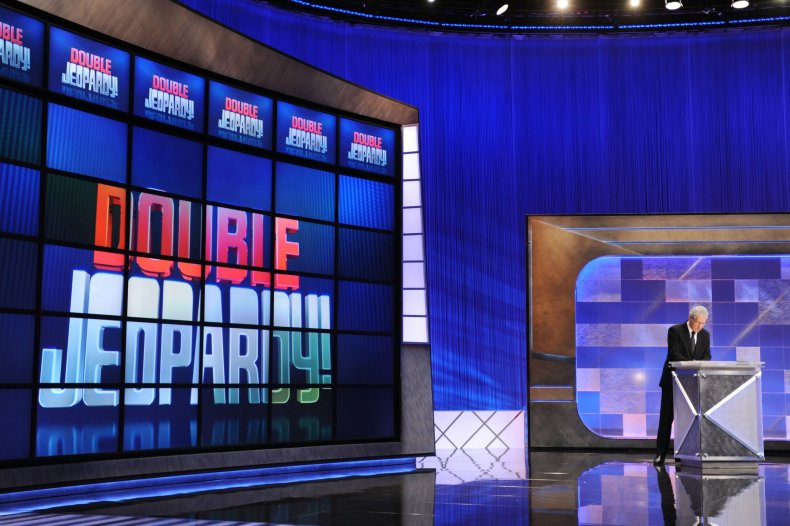 "For 15 years, I have thought somebody was gonna make a run at this record, 'cause I always knew it could be done. I was there," he said. "I know it's been possible."
"What I did not expect, was that somebody could make a run at the cash record, in like a third (of) the time," he continued. "It's really just astounding, what he's doing."
Holzhauer has been compared to Jennings since his April 9 record-beating appearance on Jeopardy! It is now no longer a question if the Las Vegas sports bettor will shatter Jennings' record, but when. Needing slightly more than $320,000 to break the 2004 record, he can easily amass that amount within a week if he continues to average the same daily game rate or higher.
Holzhauer currently holds the record for the top single-game total after he won $131,127 during a game on April 17. In fact, he holds the top 12 spots for highest single-game wins on Jeopardy! His top five highest single-game wins all exceed the $100,000 mark. He won a cool $116,816 on April 23, $110,914 on April 9, $106,181 on April 16 and $101,682 on May 1.
"I am in awe of Ken Jennings's accomplishments, as all Jeopardy! fans are. Simply being compared to him is an honor," Holzhauer told Newsweek. "It's interesting to hear his take on the big gambles, because he was notably conservative with his own wagers 15 years ago. Of course, if I had every game on cruise control as he did, I might have done the same."
Find out how far Holzhauer goes when Jeopardy! airs weekdays on ABC at 7 p.m. ET.