'Jeopardy!' Leader James Holzhauer Has Shattered Records, But What's Next For The Las Vegas Sports Bettor?
Jeopardy! has a new star who has already shattered multiple records. James Holzhauer, 34 is second to the long-running game show's legend Ken Jennings, who currently holds Jeopardy's all-time longest winning streak at 74 games.
Holzhauer first made headlines April 9 after shattering Roger Craig's single-game winnings record, taking home more than $110,000. The Las Vegas sports bettor also holds the second-place title for single-game winnings at $89,158.
As of Monday, the 34-year-old is currently on a winning streak and has accumulated over $460,000 in only eight games–shattering Dave Madden's winning record $430,400, which took him 19 games to achieve.
Jennings still holds the regular game record, winning $2,520,700 over the course of 74 games.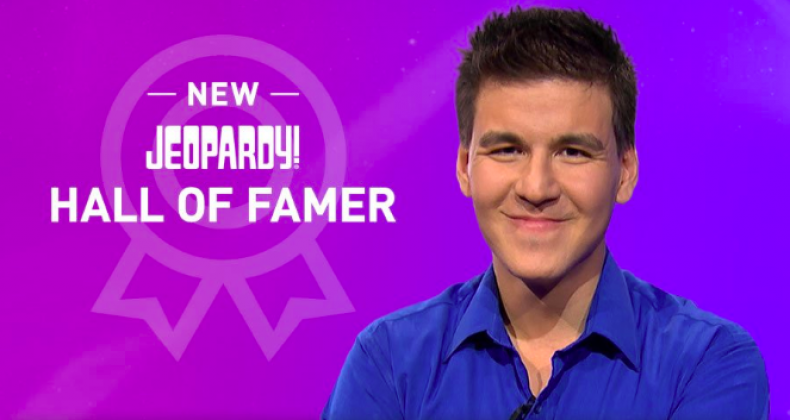 As previously reported, Jeopardy! is not the first game show that Holzhauer—who grew up in Naperville, Illinois—has appeared on. In 2014, he was a contestant on an episode of The Chase, putting in a strong performance, which he said prepared him well for his latest success.
"I think being on The Chase made me better prepared for the pressure of the cameras and lights, and it boosted my confidence going into Jeopardy! since I knew I was capable of winning on a big stage," he told The Naperville Sun.
He also appeared on the show 500 Questions in 2015, according to heavy.com. Aside from his game show exploits, Holzhauer is also a competitive bridge player and a professional sports gambler.
At the end of the April 9 show—which was taped in February—host Alex Trebek suggested that Holzhauer could be on his way to matching the achievements of Jennings. "Is it too soon to start thinking about Ken Jennings comparisons?" Trebek asked.
Jennings became the highest-winning Jeopardy! contestant in 2004, and following the game show's host announcing his diagnosis of stage 4 pancreatic cancer in March, Jennings recalled a fond memory to Vulture.
"I went into the after-party a little bit shell-shocked," Jennings remembered after losing a Jeopardy! tournament in 2014. "As Alex was on his way out, he walked by me and I just wanted to say, 'Hi, thank you,' and how much he meant to me. So I said, 'Alex, I don't know what to say.' I literally couldn't say anything from my mouth."
"He just looked at me with that reassuring, avuncular gaze and put a hand on my shoulder and went, 'I know, I know,'" Jennings continued. "'You don't have to say how much me and Jeopardy! mean to you, I understand what you mean.' And then he walked out of the party."
Jeopardy! airs weekdays at 7 p.m. ET on ABC.