Who Is Jason Zuffranieri? 'Jeopardy!' Contestant is Third Highest Regular Season Winner After James Holzhauer
Just two months after James Holzhauer's Jeopardy! winning streak ended, a new contestant has come along looking to make history on the trivia game show.
Jason Zuffranieri won his 17th straight game during Monday night's Jeopardy!, landing him in the third spot for highest-winnings during regular-season play. He's amassing a total of $437,096 during his time on the game show so far. Although, he still has quite a ways to go before he reaches Holzhauer's $2,462,216 winnings or highest winner record-holder Ken Jennings' $2,520,700, which was earned over the course of 74 consecutive games.
So far, Zuffranieri, a math teacher from Albuquerque, New Mexico, has won 17 consecutive games. He doesn't plan to start slowing down anytime soon either, and he may be taking a page out of Holzhauer's playbook to help him keep up his winning streak. In a Jeopardy! profile, Zuffranieri admitted his game strategy—starting with bottom bets and working his way up—was inspired by Holzhauer.
"It's not just to mimic him. Nobody is like him, but it's such a smart way to do it as well. And those kind of [higher value] clues—competitors might be more timid to take those on early, so you can really make up some ground," he said.
Zuffranieri's game-play isn't the only thing he shares in common with Holzhauer—he similarly tried out for Jeopardy! years before he managed to score a spot on the show. In fact, he tried out for Jeopardy! eight times before he finally made the cut.
"Back in high school in the '90s, I tried out once and I didn't pass the test in person—in this very studio, in fact. And then in college, I didn't pass the test. I took a bus to Phoenix, and I didn't pass the test. And then I finally passed the online test five times and didn't get on the show all five times. The sixth time is when I made it through. So it was a total of nine times before I finally got to take the stage," Zuffranieri explained.
While Zuffranieri hoped he could be as successful as his predecessor, the budding quiz star said he was hoping to do his absolute best for as long as he could. "I kind of want to reach the best I can, which I know is certainly not as good as some other people who have been on this show," he said, "but I'm certainly going to try my best, and try to limit my mistakes and maximize my winnings."
He added: "Just keep it rolling as long as it can—because it's such a blessing."
Holzhauer hasn't said much about Zuffranieri's winning streak so far—Newsweek's request for comment was unanswered at the time of publication—but he's at least been following along from the looks of social media. Holzhauer retweeted a news story comparing Zuffranieri's ongoing winning streak to his and said, "All he needs to do is average $126,570 for his next sixteen games and the prophecy will come true."
While Jennings still holds the highest title for consecutive games won and highest regular-season winnings on Jeopardy!, Holzhauer holds the top spot for highest single-game wins. In fact, 10 of his earnings in single games rank the highest in the category.
Zuffranieri will appear on Tuesday's edition of Jeopardy! against English teacher Karen Bland and video game developer Ian Torres.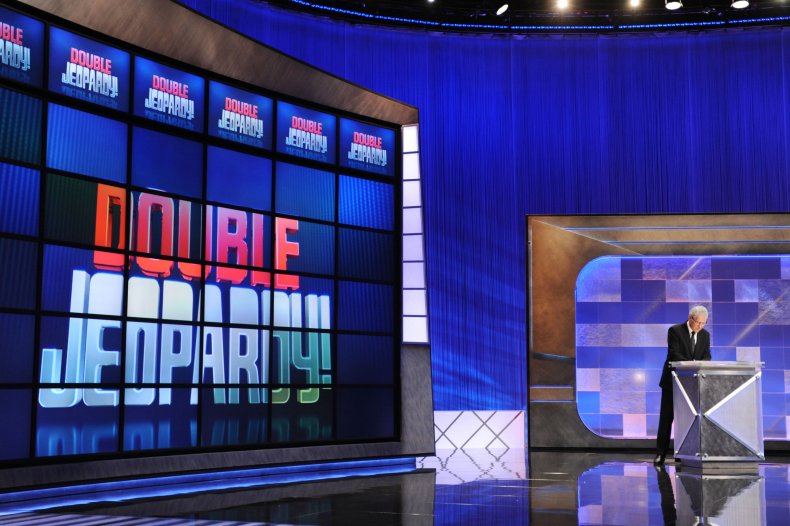 Who Is Jason Zuffranieri? 'Jeopardy!' Contestant is Third Highest Regular Season Winner After James Holzhauer | Culture