'Jeopardy!' Leader James Holzhauer Breaks New Record, Totaling Winnings At More Than $1.6 Million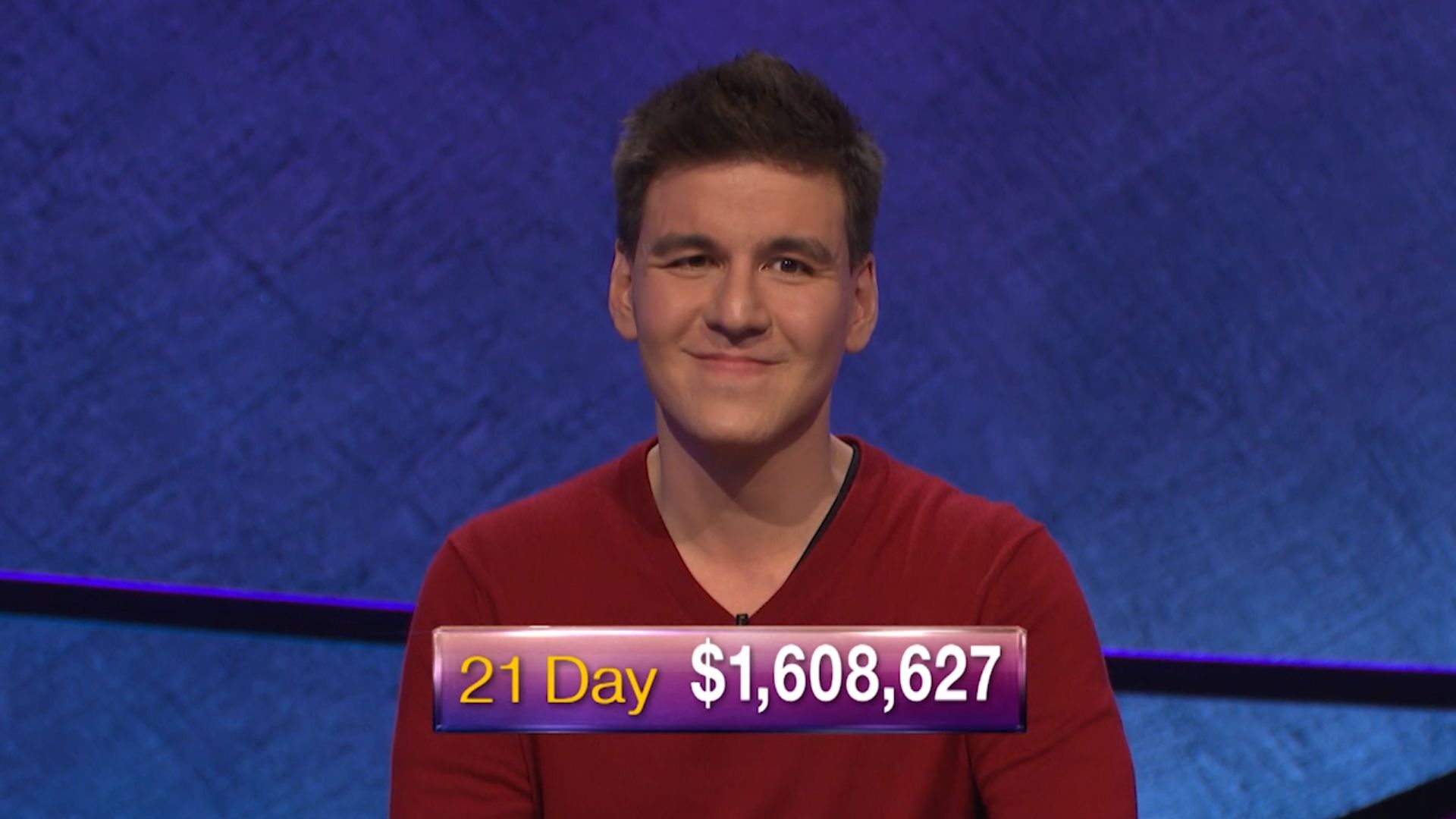 Current Jeopardy! leader James Holzhauer claimed a new place in the show's history Thursday night when his twenty-first win landed him in second place on the all-time consecutive wins list and putting him on pace to become the game's biggest ever winner in record time.
Breaking records is nothing new for Holzhauer. The Las Vegas sports bettor has broken and re-broken the all-time regular season single-day cash winnings record on multiple occasions. Following Thursday's episode, Holzhauer added another $80,615 to his pile of winnings, bringing his total to $1,608,627
The 34-year-old now trails the records set by 2004 champion Ken Jennings who earned a total of more than $2.52 million in his record-setting streak of 74 consecutive wins.
"I am in awe of Ken Jennings's accomplishments, as all Jeopardy! fans are. Simply being compared to him is an honor," Holzhauer said. "It's interesting to hear his take on the big gambles because he was notably conservative with his own wagers 15 years ago. Of course, if I had every game on cruise control as he did, I might have done the same."
As previously reported, many are anxiously awaiting Holzhauer to shatter Jennings' record and it looks like he may just do that as early as later this month.
After this latest win, Holzhauer is averaging $76,601 per episode, more than double the $34,081 averaged by Jennings during his streak. If Holzhauer continues to win and plays at his pace, he would surpass the $2.5 million mark around Monday, May 20.
Of course, Holzhauer has been anything but average — having surpassed the $100,000 mark a number of times already — so he could hit the Jennings mark on Friday, May 17, or earlier.
How much could Holzhauer end up earning? Again, assuming his current pace, he'd exceed $3.8 million at 50 days. If he beat Jennings' 74-day streak by just one day, Holzhauer could gross in excess of $5.7 million.
Holzhauer has continued to leave audience members and the public in awe with his quick-buzzing skills and willingness to wager large sums of cash; however, what may be even more impressive is how Holzhauer seems to be an endless supply of trivia knowledge.
"You may be able to read an adult book about a boring subject without falling asleep, but I can't," Holzhauer said, according to The Washington Post. "For me, it was either read some children's books—designed to engage the reader—or go into Jeopardy! with giant gaps in my knowledge base."
Holzhauer said children's books are filled with "infographics, pictures and all kinds of stuff to keep the reader engaged."
Find out what record Holzhauer breaks next when Jeopardy! airs weekdays at 7 p.m. ET.