'Jeopardy!' Champion James Holzhauer on Ken Jennings, Cheating Rumors and What He Learned From 'Frugal' Parents
Jeopardy! champion James Holzhauer has become a hot topic among fans of the long-running trivia game show after shattering Roger Craig's single-game winnings record of $77,000 on April 9.
While he continues to leave fellow contestants and audiences members in awe of his quick-buzzing, high-betting strategy, the 34-year-old said he is simply living out a childhood dream.
"I had dreamed of appearing on Jeopardy! since childhood," Holzhauer told Newsweek. "Until I had a family of my own, it had been my biggest life goal."
Before the Las Vegas sports bettor rose to national attention, he came from "frugal" parents, which may be the catalyst for his value-seeking mentality.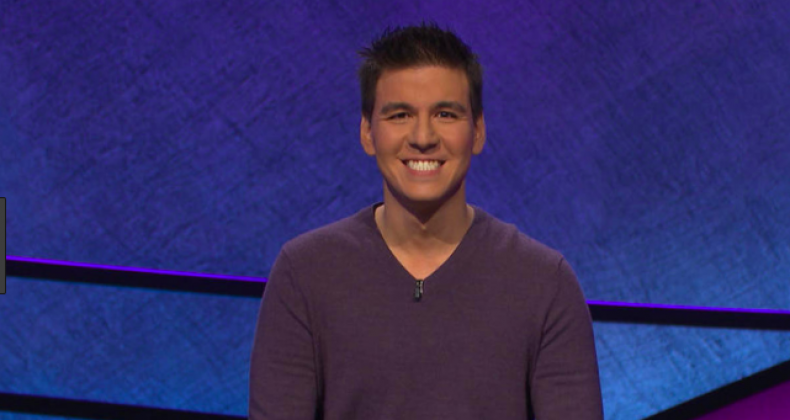 "My parents were both very frugal, and I think they're responsible for my attitude of always looking for good value, especially in my work," the 34-year-old said. "In a way, sports betting is like a big game of The Price Is Right: just like I'd pay $3 for a Coke Zero but not $4, I'd lay three points on the Bears-Packers point spread but not four."
He added: "I love that the betting market gives you a way to put your opinion to the test."
Since his April 9 record-beating appearance on Jeopardy!, Holzhauer has continued to shatter his own records and move closer to the one set by 2004 winner Ken Jennings. Winning $2.5 million over the course of 74 games, Holzhauer appears on track to removing Jennings' title, with current winnings of $850,000.
"I am in awe of Ken Jennings's accomplishments, as all Jeopardy! fans are. Simply being compared to him is an honor," Holzhauer said. "It's interesting to hear his take on the big gambles, because he was notably conservative with his own wagers 15 years ago. Of course, if I had every game on cruise control as he did, I might have done the same."
Jennings recently commented on Holzhauer's "insane" game strategy via Twitter: "This is absolutely insane. I've always wanted to see someone try Jeopardy! wagering this way who had the skills to back it up."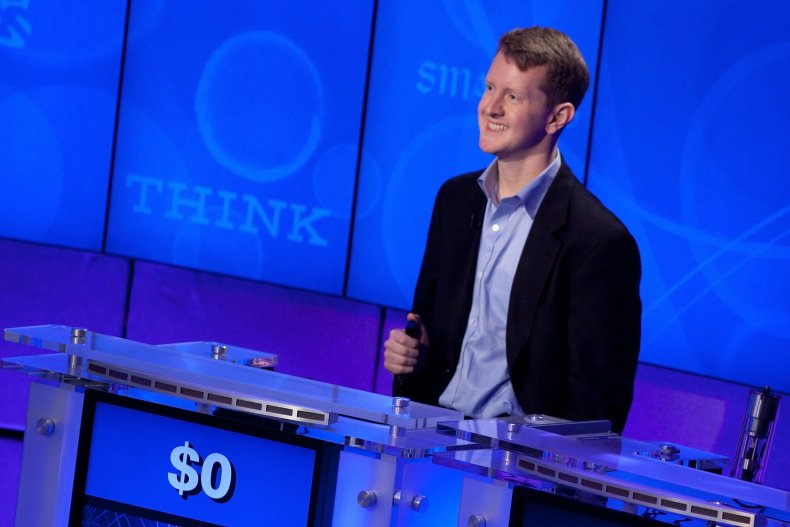 Despite the many fans rooting for the Holzauer, others are convinced his streak is too good to be true. Coined "Holzhauer Haters," some hypothesize that he is either cheating or the product of faulty game equipment.
"'Holzhauer Haters' is pretty catchy, but I have not encountered too many haters. I'm sure they are out there, but I don't spend my free time looking up every person's opinion of James Holzhauer," he said.
"I have not personally seen any accusations," Holzhauer continued. "I assure you that everything you see on TV is kosher. As a gambler, I hold myself to an especially high standard of honor, and it disgusts me when people try to cheat at games."
As Holzhauer continues to blaze a trail through the trivia game and inches closer to Jennings' Jeopardy! title, what's next?
"Probably to keep trying my best to be an above-average husband and father, and occasionally win a bunch of money when Clemson beats Duke by exactly 29 points," he said.