Next 'Jeopardy!' Host Odds for LeVar Burton, Ken Jennings and Others
Jeopardy! needs a new host. Following the death of national treasure and beloved television personality Alex Trebek, rumors about who could fill his footsteps have been circulating.
Among the names in the mix for who could take over hosting the beloved quiz show are Rainbow room's LeVar Burton and Jeopardy! champion Ken Jennings.
Jennings is the current favorite among bookmakers at evens. As the highest-earning game show contestant of all time, Sports Betting predicts Jennings will be next to stand behind the famous podium.
According to the site: "Ken Jennings presently has the best odds to succeed Trebek as the host of Jeopardy! Many fans of the game show will recognize Jennings' name as one of the show's most notorious contestants."
Jennings first appeared on Jeopardy! in 2004 and rose to prominence with his record-breaking streak. He is just as famous as the show itself and seems like a fitting choice to take the helm.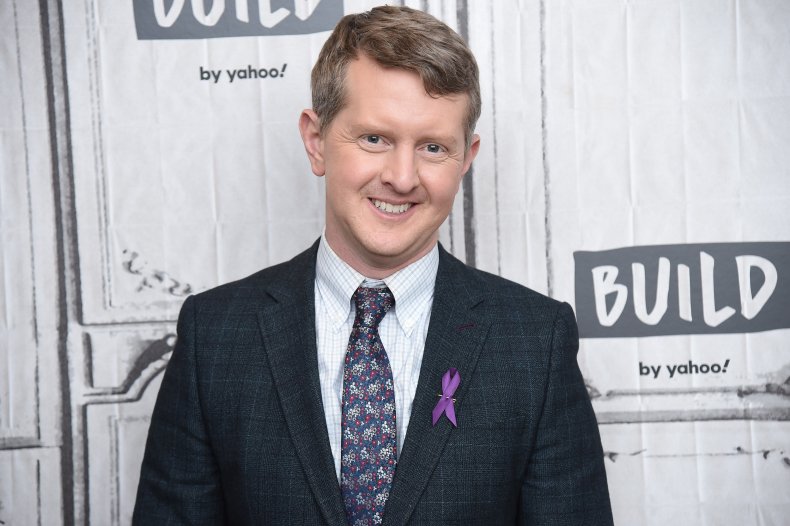 Other notable names include ABC's George Stephanopoulos (7/2), television personality Neil DeGrasse Tyson (14/1) and Roots actor LeVar Burton (20/1).
Pat Sajak, Ryan Seacrest, Jimmy Kimmel, Katie Couric and Jane Lynch are also listed on Sports Bettings odds list.
However, a petition calling for LeVar Burton to be the next host of Jeopardy! has surpassed 50,000 signatures this week.
The petition's author said its purpose is to show Sony Pictures and Jeopardy! producers that the public would love to see Burton as the next host—and plenty of people certainly agree.
"Between hosting 21 seasons of the educational Reading Rainbow, playing the brainiac engineer Geordi La Forge on Star Trek: The Next Generation, and filling the role of Kunta Kinte in the ever-important mini-series Roots, LeVar Burton has inspired and shaped the minds of several generations of trivia-loving nerds," the petition creator wrote.
They added: "This petition is to show Sony Pictures Entertainment Inc. and producer Harry Friedman just how much love the public has for Burton, and how much we'd all love to see him as the next host of Jeopardy!"
An official replacement has yet to be announced. Sony Pictures, which produces Jeopardy!, told Newsweek last week that the company does not yet intend to share details about a new host.
Trebeck passed away peacefully last Sunday. His death came about nearly two years after the TV personality first announced his late-stage pancreatic cancer diagnosis.