'Jeopardy!' Producer Mike Richards Talks Alex Trebek's Final Tapings and the Show's Future
There was a side of Alex Trebek that many fans didn't know. "He was a very funny guy," Mike Richards, the executive producer of Jeopardy!, told Newsweek recently. When reminiscing about the late quiz show host, Richards shared that Trebek would entertain studio audiences between takes "with basically a stand-up comedy routine."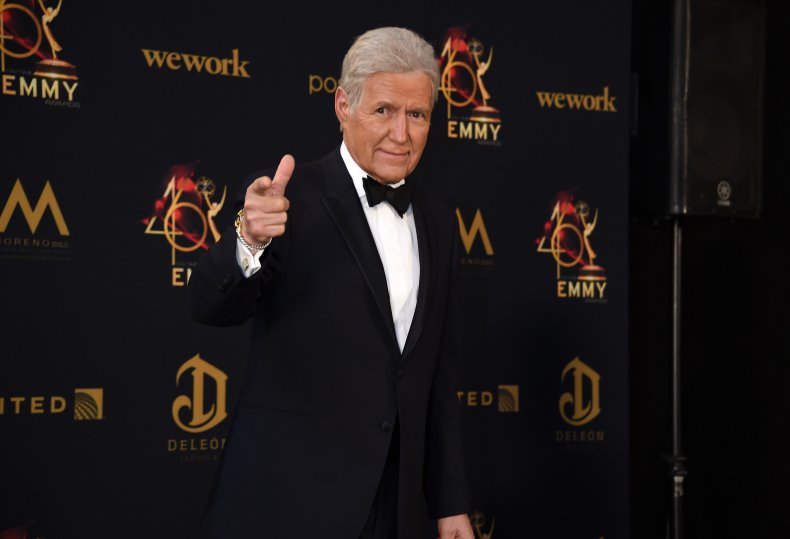 This is just one of many little-known details about Trebek that Richards wants fans to know. This week, those legions of fans are getting their last chance to see Trebek as the host of the show that he helmed for 37 years. He taped the final episode on October 29, days before dying from pancreatic cancer on November 8 at age 80. That final episode airs tonight, and it's sure to be an emotional experience.
"I think a lot of people have rediscovered Jeopardy! during COVID, even prior to Alex's passing, because it's a second home, and they wanted something that was comfortable but also challenged them," Richards said.
Richards, 45, also produces Wheel of Fortune and has produced The Price Is Right, Who Wants To Be a Millionaire? and Let's Make a Deal. He also has some hosting credits himself, for the shows Beauty and the Geek and Divided.
Below, read Newsweek's conversation with Richards, which has been edited and condensed for the sake of length and clarity.
Were you a fan of Jeopardy when you were growing up?
Yes, I loved it. As a kid, you can't answer most of the questions. But when you get one that is in your wheelhouse, you feel so great. That was the beginning of my love affair with the show.
Could you describe what it was like meeting Alex Trebek for the first time?
When I first met Alex, I was nervous not because he was famous, but because I knew he was really smart. He was even smarter than I think people gave him credit for, and I think people thought he was really smart. It was fascinating to watch him with the writers in meetings. He would have gone over each clue for the day—305 clues. Trust me, that takes a long time to go through! His brain was so sharp that he would ask questions that we needed to then do research to answer. As you can imagine, the writers' room of Jeopardy! is a very smart place. So, he was even better than as advertised.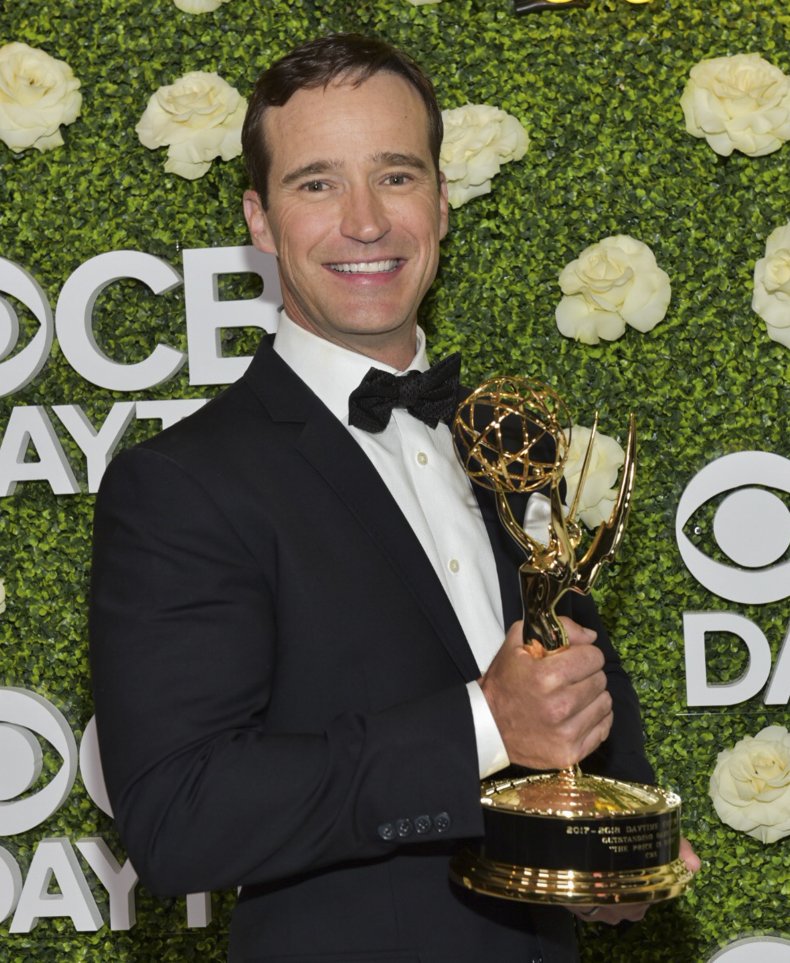 Could you speak a little about what it was like filming these last episodes of the show with him as host?
The truth is we didn't know they were going to be his last episodes. There was something special about those tapings, and I don't know why. I was particularly in awe, and I knew he was struggling a lot. I knew he had surgery recently. Just the fact that he was up and around was amazing, let alone giving a command performance. He never wanted to host Jeopardy! at any level other than his very best, and his very best was an extraordinarily high bar. The fact that within nine days of his passing he was able to deliver an Alex Trebek-level performance shows you just how tough and what a warrior he was.
Could you tell that he was in a lot of pain at the time?
You can't on television, but I knew in the morning meeting of the first day of that week that he looked to be in not great shape. But it was amazing; he could go put the suit on and walk out there, and 25 years came off the man. This wasn't just the final weeks he did that, but week after week for a year and a half.
A clear memory I have of that final week came at the end of the second day. I waited for him after the show and told him, "Hey, I just wanted to say that was the most incredible thing I've ever seen in my life." He did not like to be complimented at all—he was very humble. He looked up at me, and he kind of gave me a smirk and said, "Thank you." That was pretty big for him to even accept that high of a compliment and meant he really got that he knew what he was doing was incredible. I'm so glad I had that interaction with him. Normally, I didn't want to bug him when he was done. Just for whatever reason I felt compelled to, because it was true—it was unbelievable.
A lot of people probably would have retired after the initial diagnosis. Did he ever speak to you about why he continued working?
I don't think that it ever occurred to him that he would stop. I think what drove him was he had great pride in what he did, and that he was able to do it at a high level. He felt that Jeopardy! was important and what it did as a safe haven from the rest of the world, as a celebration of intellect.
You mentioned earlier about him being humble. He frequently said he wasn't the star of Jeopardy!, but the contestants were the real stars, which is not entirely true. Does finding someone of his character add to the pressure of finding a permanent replacement?
Well, Alex was a superstar. Part of what made him a superstar was that he was humble. And he did make Jeopardy! about the contestants. Is there a strain to want to make sure that we pick the right person? Absolutely. This is a beloved franchise, one that I happen to think is more important than the average television show, for what it does and what it stands for. I think the great thing is we had a host for 37 years whose DNA lives in that building. The way we write the clues, the way we shoot the show, the way the meetings are conducted—all of those things are through him. So, he left the show in great shape, because of everything that he had done.
Do you have any idea of how far along you might be in the process of picking another host?
We're really gonna take our time with it, because as a lifelong Jeopardy! fan myself, I know I'm not ready for a new full-time host. Guest hosts will be the ongoing thing for now. Some will be people we will consider for the job. Some are people that will come in and host because they love the show, but it's not something that they are going to do as a longtime concern.
Ken Jennings is hosting next week. Do you know how he's handled the pressure of being the first guest host after Trebek's passing?
Ken has told me that he's felt an enormous amount of pressure. He actually says at the beginning of his first episode that no one is going to fill those shoes. It's silly to worry about trying to, so you go and you do your version of Jeopardy!—the best version of it you can. That is how you pay respect to what Alex did.
What do you feel is Trebek's legacy?
I believe that his legacy is that he made being smart cool. If you look at the end of the final episode on Friday, we put together a montage of a little over a minute of his career, and you see he's kind of part matinee idol, part professor and part game show host. I think that those three things together really made being smart cool, so that our contestants didn't have to be the normal game show contestants that are bouncing off the walls and are super-excited.
Alex Trebek is such a beloved person by so many fans, and I think a lot of that love carries over to his own family. I don't want to pry, but have you heard any word from his widow Jean about these last episodes or just how she's doing in general?
I don't want to betray her confidence. I don't know what she would be comfortable with me saying. Jean is an amazing person. I can tell you this: She has been helping to pick us all up and brighten our spirits. She's reassuring me, telling me it's going to be okay, and picking me up. When I'm the one reaching out to say, "I'm here for you," she comes back with 10 times the love, the eloquence and the grace.
They were the two most in-love people you will ever see, and they had been married 30 years. I have a memory of being in Alex's house and Jean came in, and he just stopped. He wasn't rude, but he said, "The most amazing person in the world just walked in," and smiled.
I know it will be different for you, but do you have any plans to sit back and watch the final episode on Friday?
I do. My family and I are going to watch it. I had seen the final week to edit, but just like every Jeopardy! fan, this week, I wanted to sit and savor every episode. Hopefully, if I can get my kids to be inspired by his work ethic, his professionalism and the fact that he was humble, even though he had every right not to be—that would be his legacy in my family.