'Jeopardy!' Tournament of Champions: Will James Holzhauer Be on Winners Tournament?
James Holzhauer ended his winning streak on Jeopardy! on Monday, but his fans will likely see him behind the buzzer once again when the Tournament of Champions airs.
After winning 32 consecutive games and breaking records, Holzhauer was bested by Emma Boettcher in a game that will air Monday night. Although both contestants answered the question correctly, Boettcher made a wager of over $20,000 that brought her ahead of Holzhauer and earned her the spot as Jeopardy! champion.
Holzhauer's reign ended with winnings totaling $2,487,015 and his time on the Jeopardy! circuit likely won't be over for good. The tournament of champions is a competition among some of the best contestants Jeopardy! has to offer.
Only two people, those who won the teachers and college tournaments, are guaranteed a spot. Currently, those champions are identified as Dhruv Gaur, a Brown University student, and Francois Barcomb, a teacher from New Paltz, New York.
Larry Martin, a teacher from Kansas City, Missouri, initially earned the teachers spot, however, he unfortunately passed away in January.
Jeopardy! has a Tournament of Champions tracker available on its website, so fans can see where some of their favorite players stand. Holzhauer is vastly ahead of his current competition.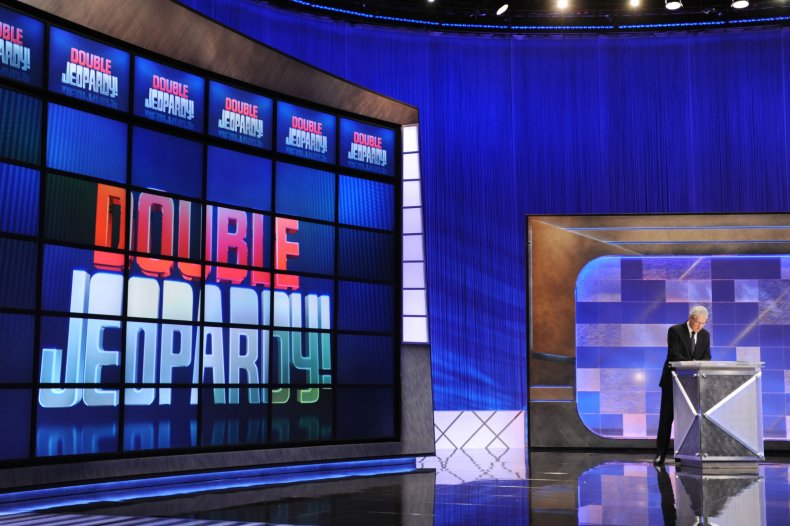 In comparison to his 32 wins, the next highest winning streak was seven wins, which Josh Hill, Ryan Fenster and Kyle Jones all achieved. To be listed on the board, a person must have won at least three games but it's not until they've won five games that it's considered a "streak."
Simply being listed as one of the top names on the Tournament of Champions tracker doesn't guarantee a spot in the tournament, though. Jeopardy! pointed out that other eligibility rules apply and the final selection of contestants are dependent on the producers' discretion.
It's unclear when the Tournament of Champions will take place, as the last one occurred in 2017. In January, Jeopardy! hosted an all-star tournament which included six teams composed of three players each.
Captains included Buzzy Cohen, the reigning Tournament of Champions winner, Julia Collins, who was second for games won and Ken Jennings, who holds the record for the number of games won and the most money won in regular competition. Brad Rutter, who was undefeated in any regular or tournament competition, was also a captain.
The teams designated one player to compete in the Jeopardy!, Double Jeopardy! and Final Jeopardy! rounds. The top three teams then competed for a $1 million prize in a two-day final.
In the end, Rutter's team, which consisted of himself, Larissa Kelly and David Madden, won the competition. Jennings' team came in second, winning $300,000.
"To see it come down to the two heavyweights was the perfect culmination of it," Madden told USA Today of Rutter and Jennings. "It certainly did not disappoint in terms of the quality of play, and we just got lucky that Brad pulled the Daily Doubles when needed and had a great round."