Alex Trebek's Final Night as 'Jeopardy!' Host Closes on an Emotional Note
Tonight, Jeopardy! fans spent one last evening with Alex Trebek. Taped on October 29, Friday's episode was the last with the beloved host reading the clues and setting the tone for an intellectual contest among three competitors. By many standards, it was a show much like every other one Trebek hosted for the past 37 years. But, of course, there was much feeling attached to this one.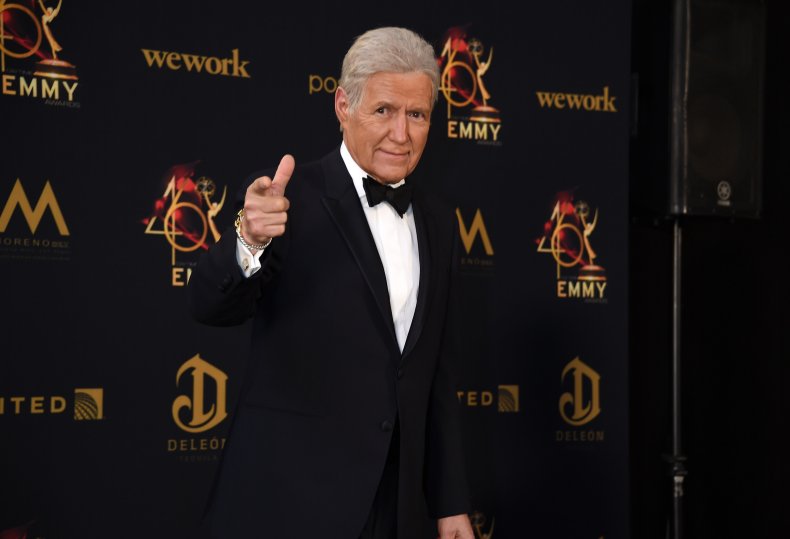 All the shows this week were filmed days before Trebek passed away from pancreatic cancer on November 8 at the age of 80. Jeopardy!'s most winningest contestant, Ken Jennings, will be the first to take the guest host reins for Jeopardy! next week. Following him will be others temporarily stepping up to the podium for the foreseeable future. Each will bring their own spin to the show, but like Trebek always wanted, the focus will remain on the contestants.
The contestants for tonight were Jim Gilligan, Cliff Chang, and Yoshie Hill. Gilligan is an assistant professor of English at San Francisco State University, who is originally from New York, New York. Chang, the youngest of the three at 33, is a software engineering manager from Wilmette, Illinois. The champion from the previous two nights, Yoshie Hill, returned to keep her streak going. She is an executive assistant with a passion for calligraphy from Colma, California, who had racked up more than $31,000 in prize money before Friday.
All three of those names will be a part of history, at least in the eyes of Jeopardy! fans. Still, after a half an hour of competition, there could be only one victor whose name could be the answer to a clue in a fantasy Jeopardy! game played between friends.
The clue: "This person won the last Jeopardy! episode hosted by Alex Trebek?" If you answered, "Who is Jim Gilligan?" you are correct. (You can throw in the fact that he wore a necktie adorned with smiley faces to really impress your opponents.)
Chang didn't make it to the "Final Jeopardy!" round, leaving just Hill and Gilligan. The category was "Women & Science," and the clue read: "Dr. Margaret Todd gave science this word for different forms of one basic substance; it's derived from the Greek for "equal" & "please."
Both Hill and Gilligan correctly answered "isotope." However, Hill wagered $0 on top of the $12,200 she won for the night. Gilligan, meanwhile, bet $11,601 of his $12,800 pot, giving him a total of $24,401.
The only thing that was off about the episode were Christmas references. (Trebek wished announcer Johnny Gilbert and viewers a "Merry Christmas," and one of the categories in the first round was "Christmas Movies.") Though the show was taped just before Halloween, it was meant to be aired on Christmas Day. Weeks after Trebek's passing, producers announced the last shows would be pushed until this week, so the rush of the holidays wouldn't prevent fans from missing Trebek's last run.
Other than being slightly tailored for the holiday, the episode ran along smoothly like any standard night. If anything, Trebek's voice sounded stronger, and he appeared peppier than on Thursday's show. Perhaps he was able to find an extra overdrive gear since he believed fans would be enjoying the show on Christmas.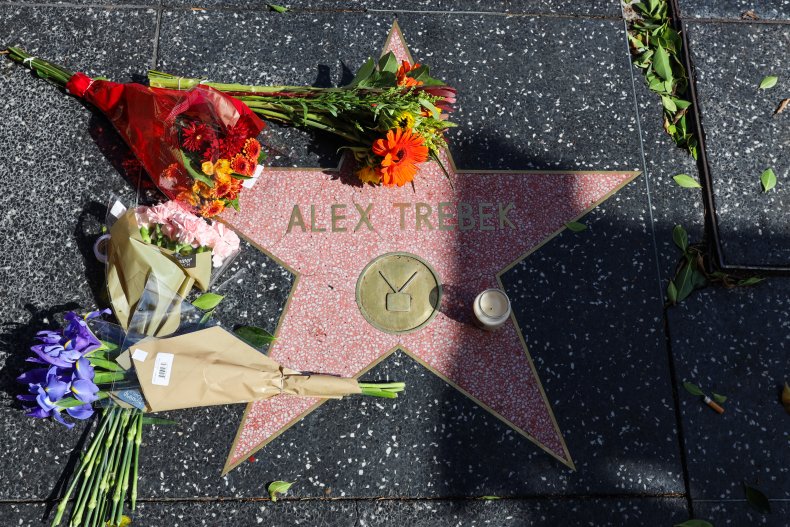 After the show was over, though, a montage of approximately one minute and twenty seconds played. The video contained clips of Trebek from his more than three decades as Jeopardy! host. Most of the clips were funny, like him dressed as a member of KISS or walking out stage pantless, while other moments captured more poignant moments. At the end, the screen read: "Dedicated to Alex Trebek. Forever in our Hearts. Always our Inspiration."
Jeopardy!'s official Twitter account shared the montage.
Though the video package provided a glimpse of the man behind the trivia, it could not hope to paint a full picture of the character, dignity, and intelligence that Alex Trebek carried with him, nor what he symbolized to millions of fans. With his passing a part of television is gone, but as Trebek would have wanted, the show must go on.