'Jeopardy' and 'Wheel of Fortune' Are Filming Without a Live Audience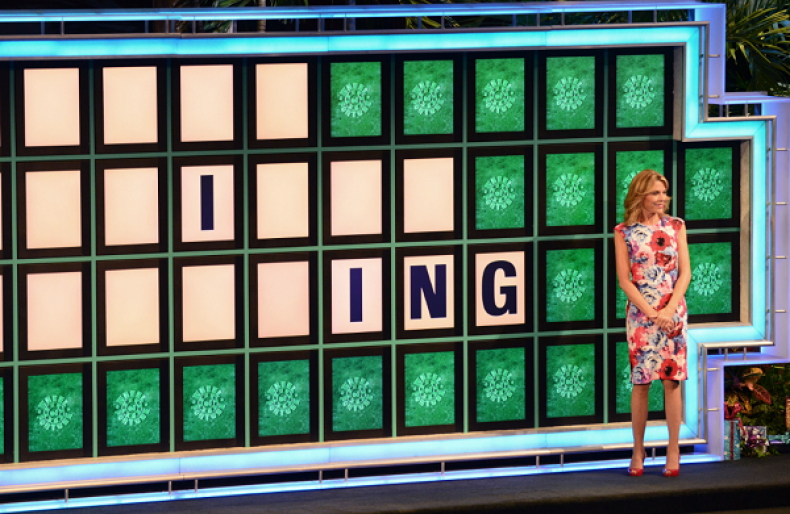 Game shows Jeopardy! and Wheel of Fortune have suspended production in front of a live audience, according to a report by the Associated Press on Monday.
The decision to postpone using the game shows' signature live audience format comes as a response to the ongoing coronavirus outbreak that has spread across many areas within the U.S., including California where 124 cases of the illness have been confirmed. Both game shows are produced by Sony Pictures and are filmed in studios in Culver City, California.
Since Jeopardy! and Wheel of Fortune's are filmed in advance, viewers likely won't notice the absence of audience member's cheers and claps until later on in the year. It's unclear how long the shows will go without a live audience.
Sony Pictures did not respond to Newsweek's request for comment at time of post.
Jeopardy! and Wheel of Fortune are just the latest television shows to make production changes in response to coronavirus outbreak. CBS announced production for The Amazing Race was temporarily suspended due to "increased concerns and uncertainty regarding the virus" in late February.
Contestants and production staff had already filmed two episodes of the traveling competition, in which people compete in a worldwide race to win a cash prize. Races took place in two countries before production was halted and members were sent home.
Growing concerns over coronavirus' rapid spread haven't just had an impact on the world of television, though. Several major events all around the world have been postponed or canceled due to the virus.
On the music front, festivals including the annual South by Southwest in Austin, Texas, was canceled. The event—in which celebrates music, film and tech and features pop-ups from companies like Apple, Facebook and Twitter—was originally supposed to run March 13 to March 22 with many events, music shows, panels, film screenings and parties scheduled at venues across the city.
Meanwhile, Coachella Valley Music and Arts Festival, which was scheduled to run on the weekends of April 10 and April 17, was postponed with dates pushed back to the weekends of October 9 and October 16.
Major cultural events like St. Patrick's Day parades in Dublin were also canceled by Ireland's government on Monday while celebratory events scheduled for Irish-Americans in Boston during the holiday were also axed.
Japan's Prime Minister Shinzo Abe reportedly requested sports and cultural event organizers to reschedule or cancel all major events throughout the country. In Tokyo, the annual Cherry Blossom Festival and the Azalea Festival were canceled.