Jeralean Talley, the World's Oldest Person, Has Died at 116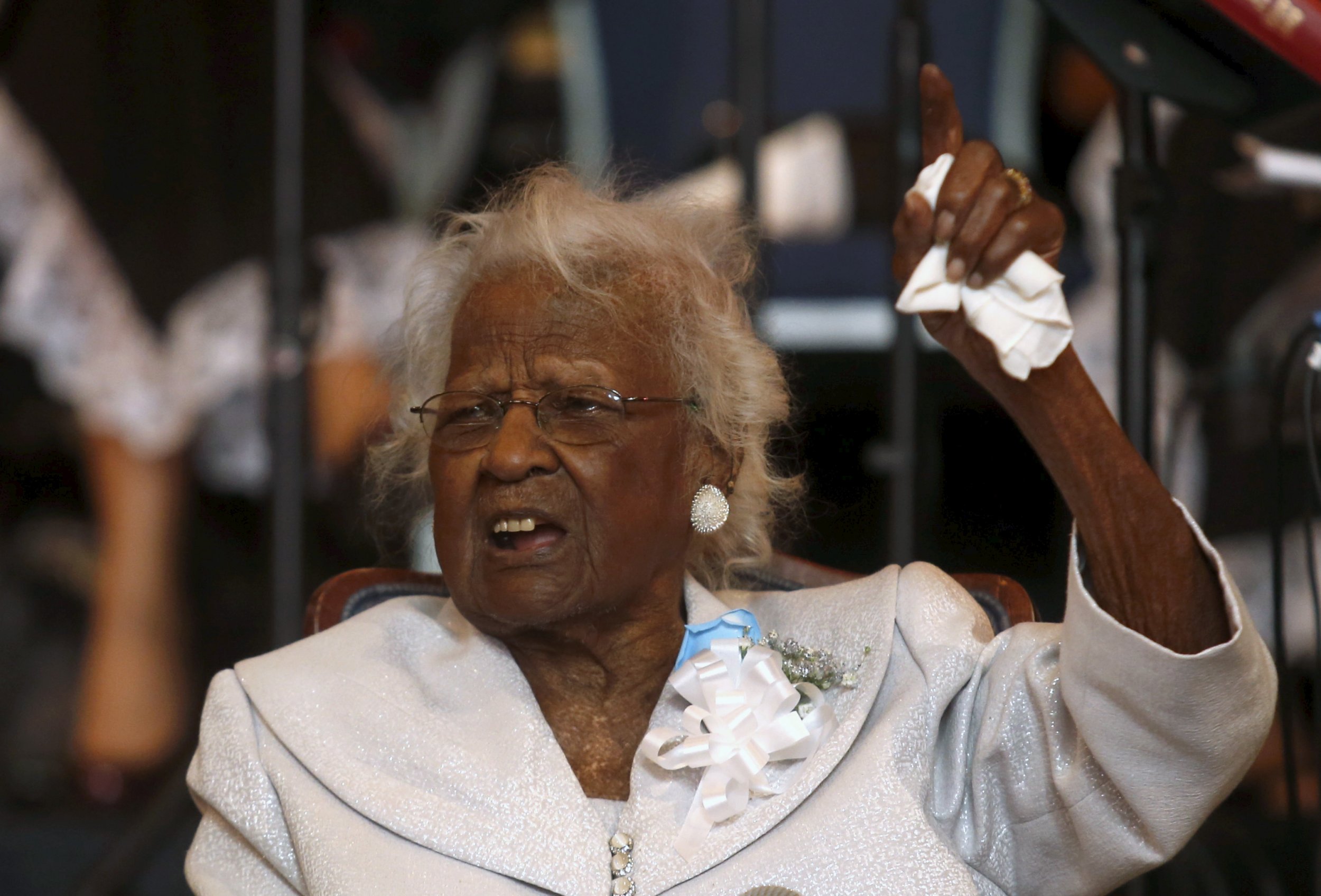 The trouble with being named the world's oldest person is that you have so little time to enjoy the title, but Michigan supercentenarian Jeralean Talley seems to have had a fulfilling run.
Talley died on Wednesday evening, two and a half months after being named the world's oldest living person and nearly one month after her 116th birthday.
According to the Associated Press, Talley was born in Georgia on May 23, 1899, and later moved to the Detroit area. She enjoyed fishing, bowling and quilting. She was predeceased by her husband, who lived to be 95. Here she is being honored at a church service:
Talley's birth date made her one of the last surviving people born in the 1800s. There are now only two such humans left: Italian woman Emma Morano and Brooklyn, New York, woman Susannah Mushatt Jones, who has just become the world's oldest living person and will turn 116 next month.
Talley's advice for living a long life was simple: "If you want to be blessed, walk in God's way."