'Top Gear': Jeremy Clarkson Is Still Rolling in the Riches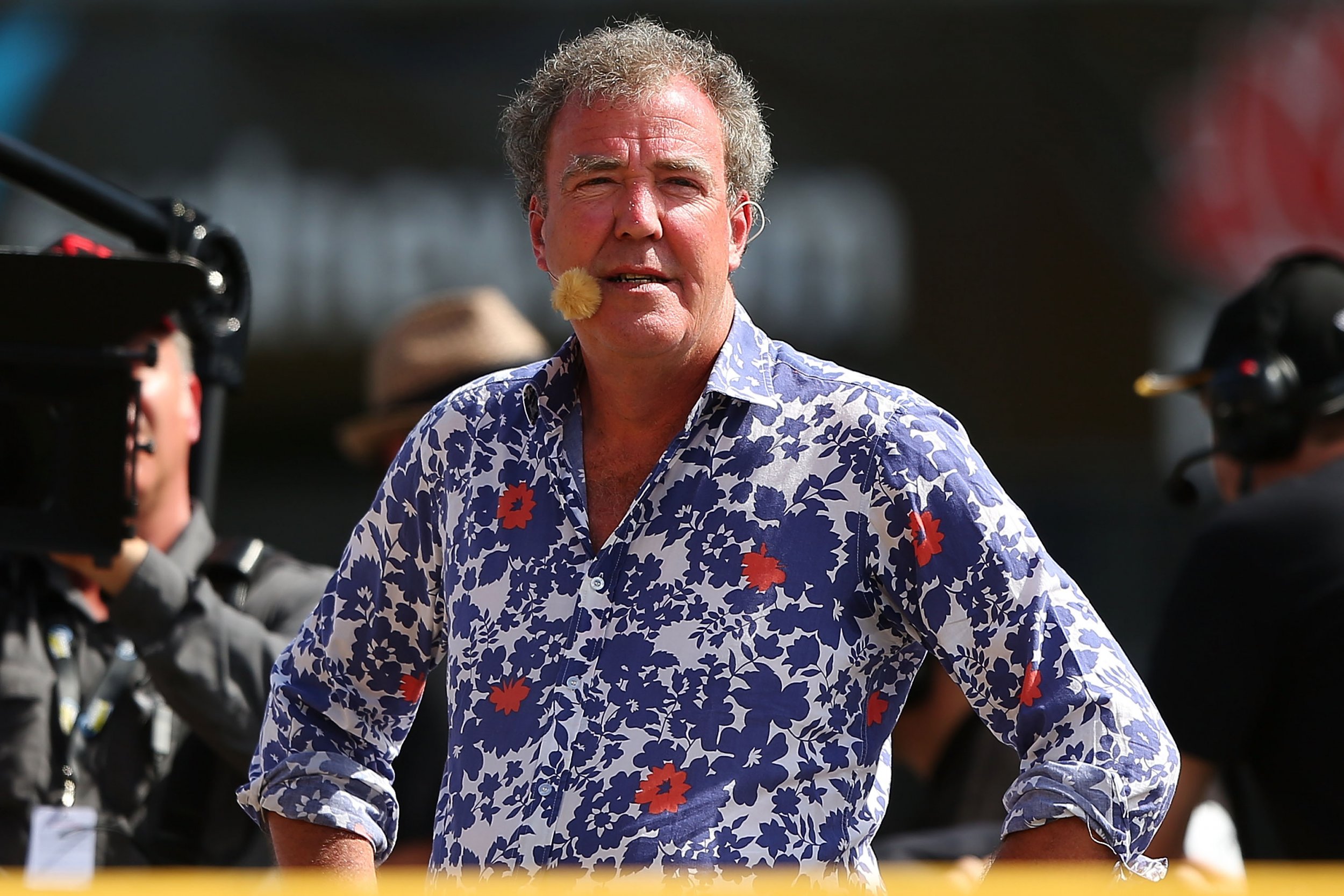 Jeremy Clarkson may have had an acrimonious departure from Top Gear in 2015, and he may be creating a rival show for Amazon, but he still wishes the BBC car show all the best. And as well he might—because it turns out the star is still being paid as long as it remains on the air.
Speaking at an event in London on Tuesday, Clarkson admitted he still has a vested interest in the show's success. The Mirror quotes him as saying, "What's very entertaining is that [new host] Chris Evans is having a very hard time at the moment as he attempts to put Top Gear back together again...It's been suggested that I am behind it, that I am trying to scupper him. But I discovered the other day that every time it gets recommissioned I get paid, so that's a curious bit of BBC contract. But I wish them all the very best."
Clarkson was fired from the show amid controversy in March 2015 after hitting a producer. His co-stars Richard Hammond and James May opted not to return without him and they have subsequently landed a £160 million new show on Amazon Prime.
In hindsight, the presenter says leaving the hit BBC show was ultimately the best thing for him.
"To be honest, I think we would have stayed at the BBC and then the show would have got tired and boring," Clarkson said. "Eventually we would have piloted it into a hillside, and that would have been the end."
He continued, "At the time it was all tragic, but now we've been forced to reinvent ourselves—and we're online, where you can do anything. It's forced all of us to actually concentrate on starting again. Now we're looking at losing Top Gear as a fantastic thing to happen."
The Amazon show, due to launch in the fall, has had some trouble of its own: Clarkson and company have been vocal about their struggles to think of a name that isn't already trademarked. On Tuesday, the presenter revealed the trio's deadline to come up with a show title is looming. "We've got seven days to come up with a name," he said. "We do a special every year for Christmas and we go to film that soon, so we have to have a name and register it by then."
When contacted by Newsweek, the BBC said it never comments on contractual matters.