Jeremy Corbyn Attacked for Refusing to Sing British National Anthem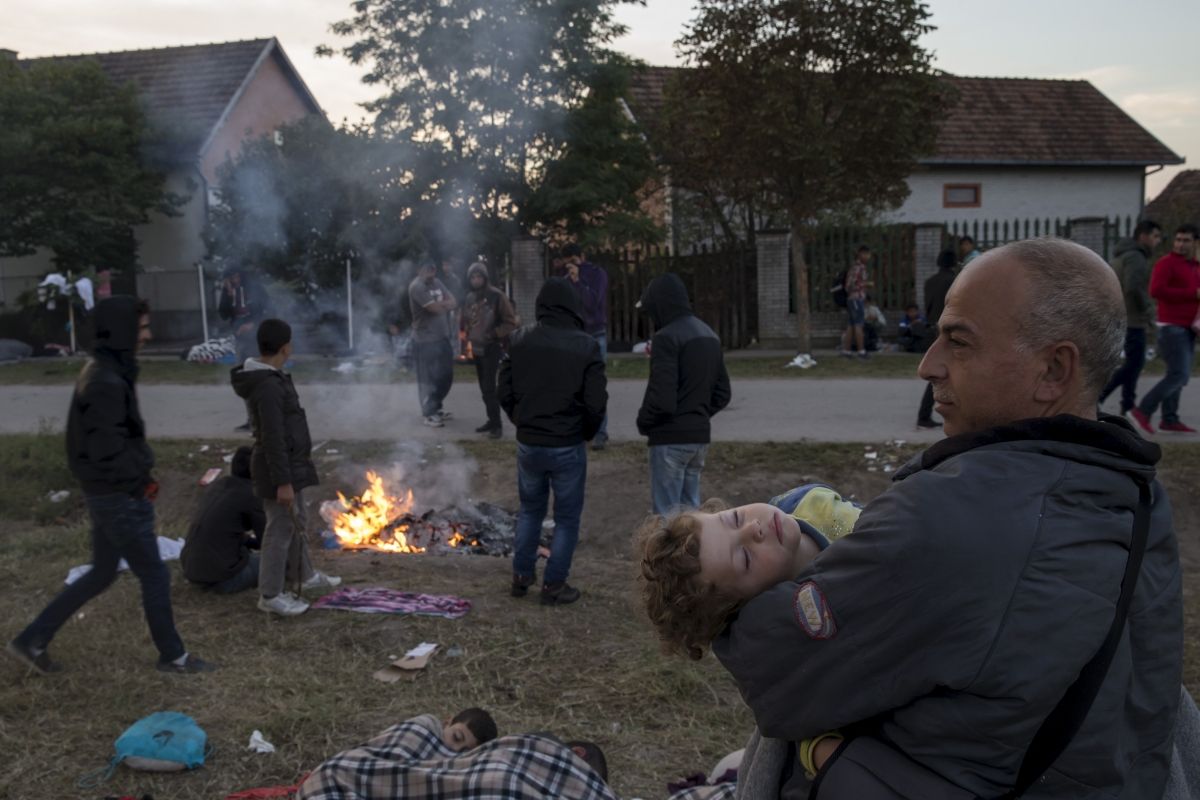 British politicians and members of the press have rounded on the newly elected leader of Britain's opposition Labour party, Jeremy Corbyn, after he chose to stand in silence rather than sing the national anthem at a service to mark the 75th anniversary of the Battle of Britain on Tuesday.
Corbyn, a veteran left-wing politician, is a republican and does not support the British monarchy. Both rival Tory members of parliament (MP) and his own party MPs criticized his decision.
Labour MP Simon Danczuk called the move "dishonorable" while shadow minister for women and equalities Kate Greece said that the decision would "have offended and hurt people."
However, a spokesman for the Labour leader's said that he had "stood in respectful silence."
"Jeremy attended today's event to show respect for those who fought in conflicts for Britain," the spokesman added, in quotes carried by the BBC. "As he said in the words issued this morning, the heroism of the Royal Air Force in the Battle of Britain is something to which we all owe an enormous debt of gratitude."
Britain's right-wing press condemned Corbyn for not singing the anthem. Rupert Murdoch's The Sun carried the headline "Corb Snubs The Queen," the Daily Telegraph led with "Corbyn Snubs Queen and Country" and the Daily Express paper called Corbyn "shameful" on its front page.
A spokeswoman for British Prime Minister David Cameron, who Corbyn faces on Wednesday in his first weekly Prime Minister's Questions, said that the importance of the national anthem to the British leader is "visible."
"Every time he's at one of these services or a state or national event, he is very proud and willing to join with others in singing the National Anthem," the spokeswoman said.
Nigel Farage, leader of the right-wing, anti-immigration UK Independence Party, said that the Labour leader was a "hardcore republican to his fingertips, something that very few Labour voters would support."
Corbyn gave a speech to the British Trades Union Congress (TUC) in Brighton on Tuesday, saying that a Labour win in the 2020 election was achievable, while criticizing the ruling Conservative party as "poverty deniers."
The socialist politician made a surprise surge for the Labour leadership and won by a landslide in the election on Saturday with a vote share of 59.5 percent.