Labour Leader Denies Saying He Would Vote Leave in EU Referendum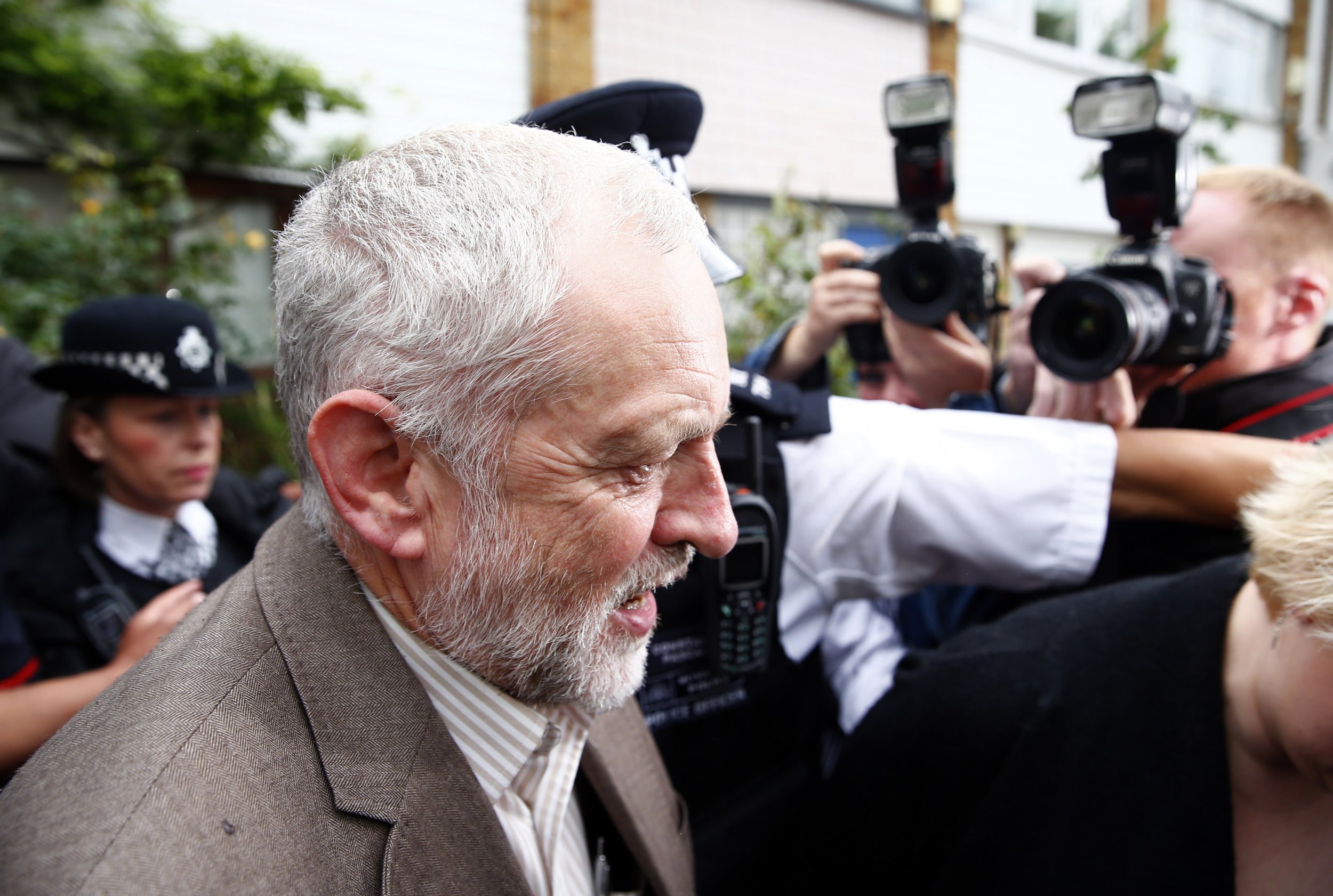 The embattled leader of Britain's opposition Labour Party, Jeremy Corbyn, is facing claims that he voted to leave the European Union in last week's landmark referendum in opposition of his own party's Remain stance.
A member of Britain's parliament, speaking on condition of anonymity to The Times, said that correspondence had been received from a member of the public, named as Martin Waplington, who said that Corbyn told him he would be voting to leave the bloc.
The man said that the exchange took place at a south London restaurant named as Meson Don Felipe on June 17, after he approached Corbyn and his family at a separate table.
"This was in front of witnesses. I joked that we could buddy up and not bother voting," Waplington wrote in the correspondence. Corbyn's team have denied the allegation, saying that he had tweeted on the morning of the referendum to say that he had voted to remain in the EU.
"I'm just on my way to my polling station to vote #Remain for jobs, workers' rights & for our NHS #LabourInForBritain," he wrote.
The claim comes as the leader faced a party crisis on Monday, with a total of 40 shadow ministers resigning over a lack of faith in his leadership of the party after a lacklustre EU referendum campaign. Labour members of parliament are to vote on a motion of no confidence in Corbyn on Tuesday.
One of those to resign from Corbyn's shadow cabinet also questioned how he had voted in the referendum. Chris Bryant, the former shadow Leader of the House, told the BBC on Monday: "His attitude in the EU referendum was so casual, so, I think, inappropriately inept and sometimes it felt as if nobody knew if he was in favour of Remain or Leave."
He added: "People on polling day itself were saying to me, 'how's he voted, has he voted to leave?' I suspect that Jeremy may have voted to leave."
Fellow members of the Remain campaign, such as its leader Alan Johnson, have accused Corbyn and his team of not putting their full weight behind the "Remain" camp and of seeking to undermine it ahead of the referendum.
Corbyn has previously conceded that he had voted "no" in the only previous EU referendum in 1975 and also against the Maastricht and Lisbon treaties in 1993 and 2009, but for this referendum he stated he was fully behind the Remain camp and campaigned to keep Britain in the bloc.
He is now likely to face a leadership contest, less than a year after storming to a landslide election victory to become the party's leader in September 2015. He retains substantial support among his supporter base and could be re-elected as party leader, but the latest crisis in his leadership may sway swing voters this time.