Voters v Members: How Can Labour Resolve Its Civil War?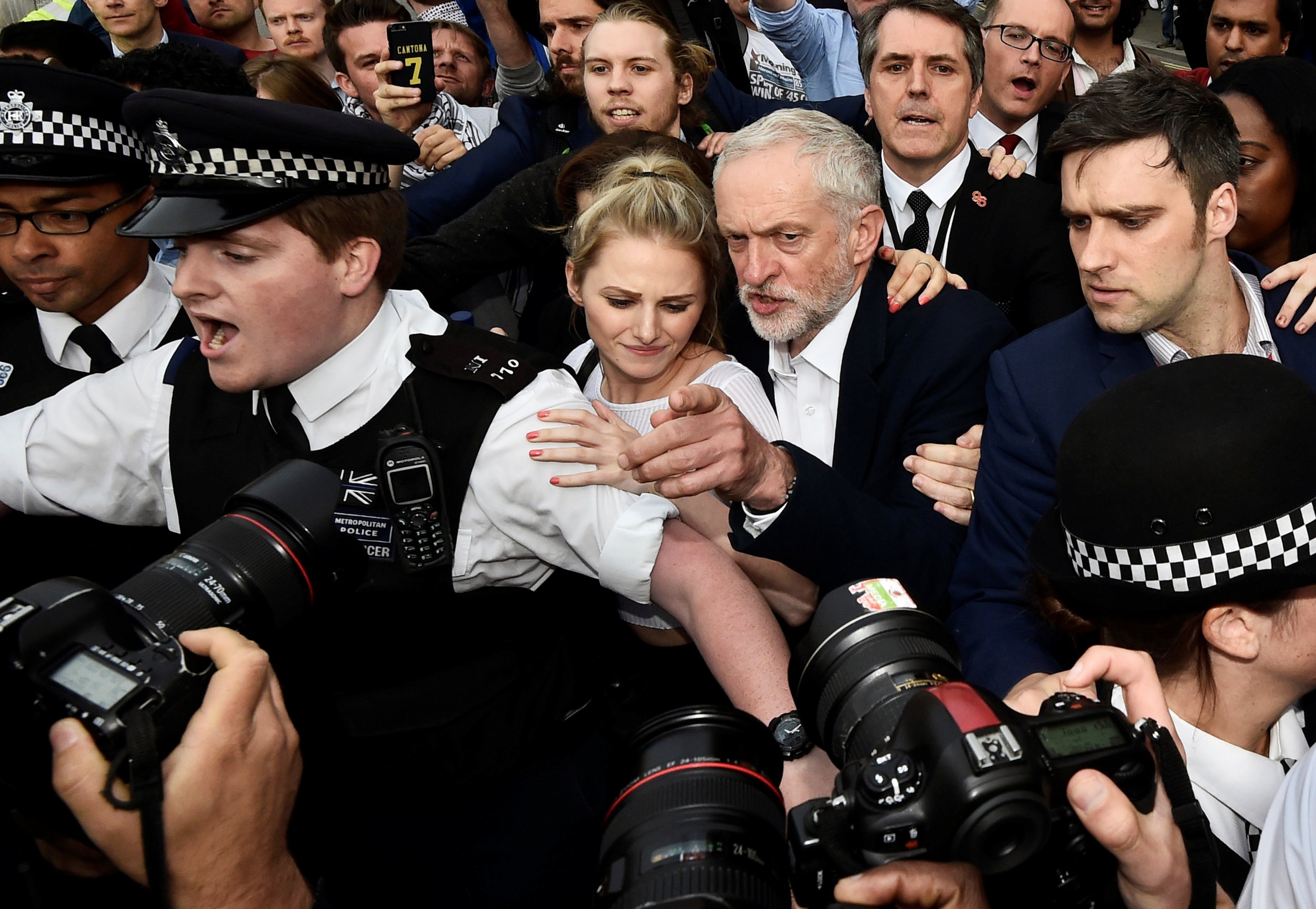 It's a tragic fact that Labour is in a state of civil war. Party supporters are exposed to brutal cruelty on their Facebook pages and Twitter feeds from people who are supposed to be on the same side. They question each other's loyalty, insult each other's values and in some cases even threaten violence.
Before any of us type or publish any more, let's try and remember that as members we should uphold the three principles Labour was founded on: community, solidarity and tolerance.
First, both sides have valid points to make about democracy. Jeremy Corbyn supporters rightly argue that he was elected in a landslide by members less than a year ago. But MPs who rebelled against him legitimately point out that they are the only voice Labour voters have on the leader. Never has the divide between these two groups been so wide. Most Labour members who support Corybn think that immigration is a force for good, the monarchy is unjust and that competition does more harm than good; most Labour voters disagree and think that Corbyn should go.
So who should the Labour party exist for? Thousands of members or millions of voters? The answer surely is that it must exist for both. Without voters, we are reduced to a political pressure group that can't govern; without members, we are soulless and sapped of grassroots energy. Everyone in the debate should remember that both sides are essential for Labour's success in beating the Tories. A leader who only pleases one side will surely fail.
Gloria De Piero was able to articulate this with eloquence on Facebook last week. After her resignation from the shadow cabinet, she published a letter she received from a Labour voter that read: "You have the 100 percent support from myself and my family, we have been life-long Labour supporters…It is with sadness that I need to inform you that my whole family will not vote Labour if Jeremy Corbyn is still in charge." Surely, our party has to exist for loyal voters like this, not just our valuable members and supporters who pay their dues?
Second, we should remember that there is a difference between disagreeing with someone's point and insulting their character. People who have recently signed up as Labour supporters for Corbyn tell me they're often labeled as "interlopers," while I've witnessed more centrist members being tarnished as "Tory-lite" or "Blairite scum." From my experience, this simply isn't true. Most Labour supporters share the same ends, they just disagree on how best to get there.
This point seemed particularly pertinent last week when MPs were accused of being "careerist" for voting against Corbyn. Even if you disagree with MPs voting in this way, it's hard to deny that they've taken a huge personal risk by voting against him. They've lost shadow cabinet positions and potentially face backlash from their supporters at home in their constituencies.
Finally, it would be worth all of us taking the time to listen as much as we speak. It's an old saying that we have two ears and one mouth, and that we should use them in that proportion. Instead of shouting at each other in public meetings or through the cold, dehumanizing medium of a Facebook comment, perhaps we should spend more time meeting one-to-one and trying to understand why people with different opinions think the way they do. This can break down mob mentalities and help to heal relationships. Anyone who refuses to listen to the other side or to take the time to understand another point of view probably doesn't deserve a space in the party anyway.
In short, we need to treat each other with more civility, dignity and respect. We need to realize that both sides make valid points about democracy, that we should engage with someone's arguments rather than insulting their motives and take a bit more time to listen before we speak. After all, how we treat each other is a model for how we might treat the public once we get to government. Out of office, the only way the public can judge how we might treat them is how we treat each other. Let's make sure we replace the vitriol with a bit more compassion.
Rowenna Davis is an English teacher and writes for Blue Labour. She was Labour's Prospective Parliamentary Candidate (PPC) for Southampton Itchen at the last election. Follow her on Twitter @RowennaDavis