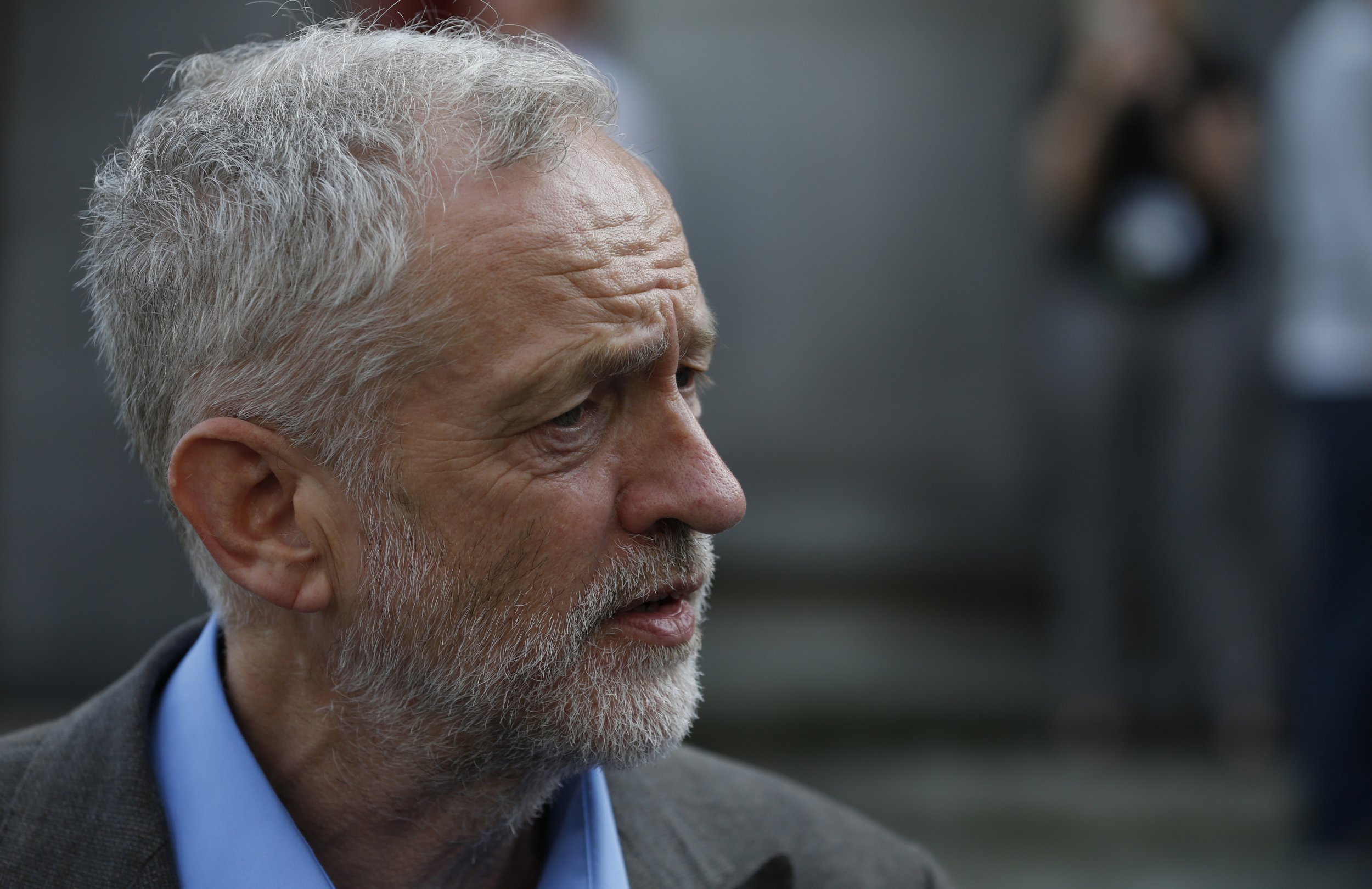 Jeremy Corbyn was elected leader of the Labour Party on September 12, 2015, after winning a landslide election with 60 percent of the vote. On September 14, his appointment to the Privy Council was announced and two days later, the then 66-year-old socialist engaged in his first Prime Minister's Questions session as leader, breaking the traditional format by asking David Cameron six questions he had received from members of the public. His queries came as a result of his invitation to Labour Party members to send suggestions, for which he received around 40,000 emails.
Looking back, it has been a tough year for Corbyn. Berated for his "scruffy" dress sense, lambasted by the British press for being an anti-monarchist after refusing to sing the National Anthem, and accused of breaching bowing etiquette at the Remembrance Day service, Corbyn's first year has not been short of challenges.
Then there was the Chakrabarti Inquiry—an investigation into allegations of anti-semitism and other forms of racism in the Labour Party, under Corbyn's leadership. Chaired by prominent barrister Shami Chakrabarti, the inquiry was launched following comments made by two high-profile Labour figures, Naz Shah and Ken Livingstone, that were deemed to have been anti-semitic in nature. Shah, a Member of Parliament, and Livingstone, the former Mayor of London, were suspended from the party pending an investigation. The inquiry presented its findings on June 30, stating that although anti-semitism and other types of racism were not endemic within Labour, there was an "occasionally toxic atmosphere."
In June, former Prime Minister Tony Blair attacked Corbyn for his "lukewarm" European Union campaign after many traditional Labour strongholds voted for Brexit. After the vote to leave was announced on June 24, mass resignations (31 by mid afternoon on June 27) ensued.
But, on July 12, after losing the confidence of 75 percent of Labour MPs, Corbyn won a crucial victory against those seeking to unseat him. It was ruled by the party's executive committee that he would automatically be included on a leadership ballot, a decision welcomed by Corbyn who claimed that case brought against him was "a waste of time and resources when our party should have been holding the government to account."
In August, there was Traingate—the somewhat amusing dispute between Corbyn and the train operating company Virgin Trains East Coast (VTEC), along with its minority shareholder, Richard Branson.
Corbyn released a video of himself sitting on the floor of a VTEC train while campaigning against his leadership challenger Owen Smith. Corbyn said the train was "ram-packed" and used this in support of his policy to reverse the 1990s privatization of the U.K.'s railways, which created private operators such as VTEC.
Controversy developed when Virgin released CCTV images a week later purporting to show there were available seats, leading to accusations that the incident had been staged for political gain, which Corbyn denied. Reactions were mixed, with commentators finding both support and damage for all sides involved.
But despite obstacles, both during and after Corbyn's leadership election, there was a large increase in the number of Labour Party members—from 201,293 on May 6 2015 (the day before the 2015 general election) to 388,407 on January 10 of this year. Local Labour constituency offices attributed the rise to the "Corbyn effect."
Following the referendum on June 23, and the many resignations of shadow ministers which followed, 100,000 new members joined the Labour Party, raising Labour's total membership to 503,143.
According to reports, it is the first time since records began to be properly collected that membership has passed the half a million—an even greater number than Tony Blair's peak.