Labour Leadership: Here Are Jeremy Corbyn's New Policy Ideas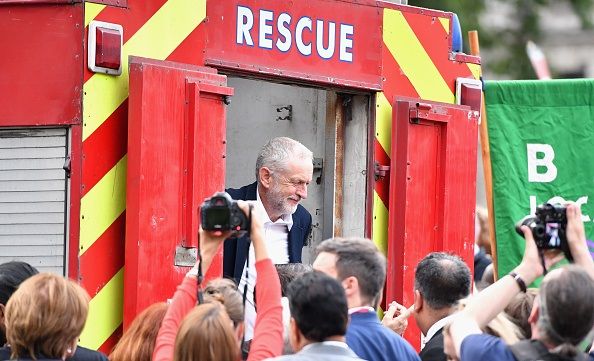 Jeremy Corbyn launches his campaign for re-election as Labour leader today, and he's sick and tired of people saying he's all about slogans, not policies.
To counter that, he's starting a five-part launch of new ideas.
The Labour leader is expected to highlight, in a speech in London, what he calls the " five ills of 21st century Britain," which are: inequality, neglect, insecurity, prejudice, and discrimination.
Corbyn says he'll unveil policies to tackle each during the course of the campaign. Today, we'll get his answer to discrimination. Perhaps predictably given the leader's trade union background and support, that is for his purposes apparently synonymous with "discrimination in the workplace."
A Corbyn-led Labour government would, he says:
"Require all employers with more than 21 staff to publish equality pay audits detailing pay, grade and hours of every job, alongside data on recognized equality characteristics." This marks an incremental change from Labour's 2015 manifesto, which would have required "large companies" to publish information on pay by gender.
"Fund the Equalities and Human Rights Commission to monitor employers' equality pay audits; to take action where required to eradicate discrimination" and to fine employers who don't comply with the new conditions.
It's solid home turf for Corbyn, if a little fiddly and technocratic. Is it enough to answer the charge that he doesn't have a detailed plan for the country? We'll have to wait and see.