U.K.'s Labour Party Would Tell Donald Trump: 'Sorry Mate, You're Wrong,' Jeremy Corbyn Says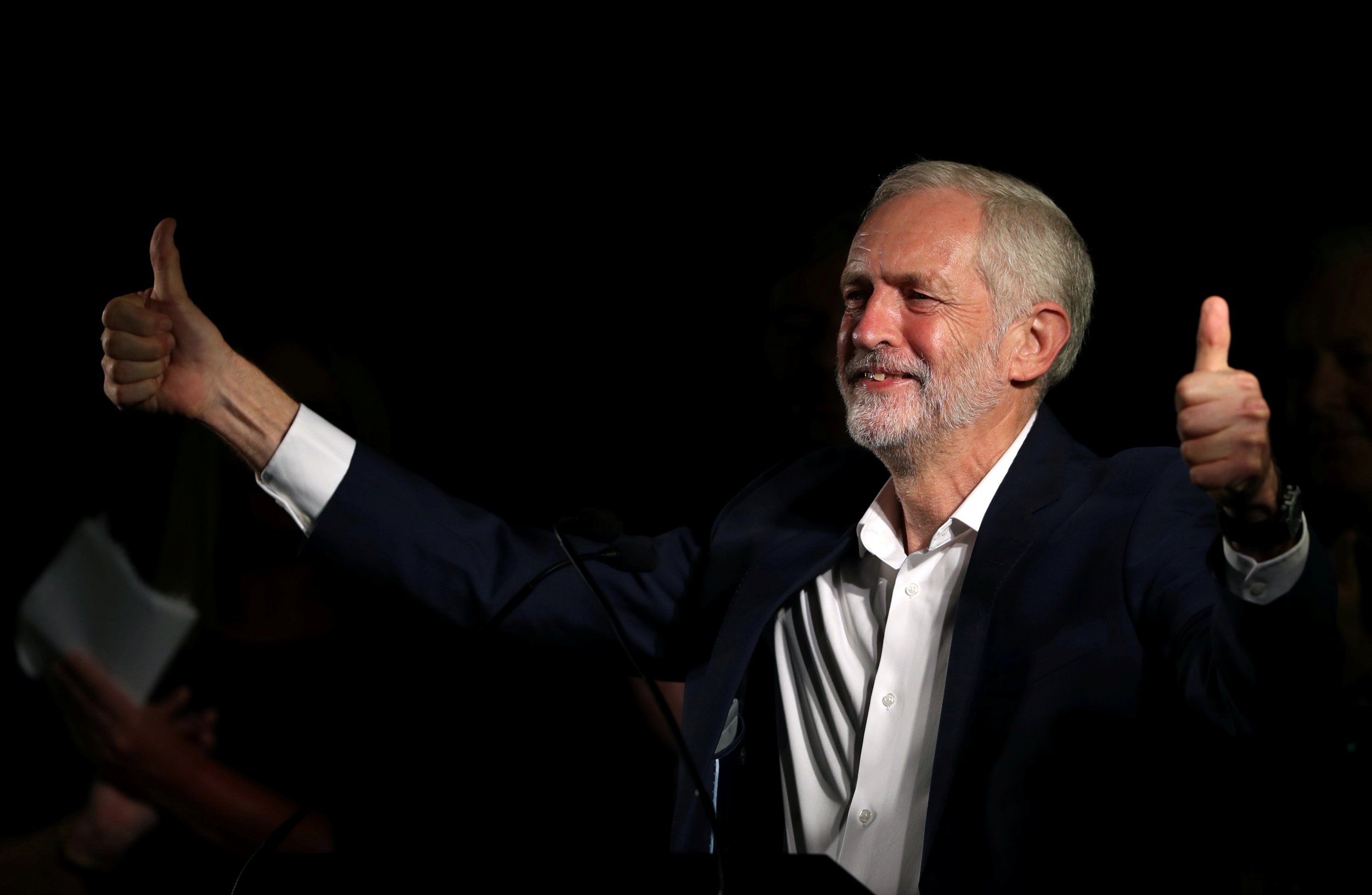 If the British Labour Party wins the U.K.'s general election on Thursday, it will not be afraid to stand up to Donald Trump and tell the U.S. president: "Sorry, mate, you're wrong," the party's leader Jeremy Corbyn has said.
Corbyn, who is challenging incumbent Conservative Party Prime Minister Theresa May for the premiership in Thursday's vote, said at a rally in Scotland that he saw environmentalism as key to his party's offer, and would rebuke Trump for withdrawing from the Paris climate accord, BuzzFeed reported.
Corbyn said he would form "a government that measures its success by improvements in our natural world and the sustainability of our environment. A Labour government wouldn't hesitate to ring up and write to Donald Trump to say 'Sorry, mate, you're wrong—stand by the Paris agreement.'"
The state of U.S.-U.K. relations has become a hot topic in British politics.
The so-called "special relationship" between the two countries has been central to U.K. foreign policy for decades, and May was swift to cement ties with the new administration, becoming the first foreign leader to meet Trump in January.
But May drew criticism for cosying up to the controversial new president so quickly, especially when other European leaders like German Chancellor Angela Merkel were much more cautious in their dealings with the Trump administration.
Earlier in the election campaign, Corbyn accused May of a "dereliction of duty" in failing to condemn Trump's climate change policy.
Wednesday marks the last day of campaigning in the British election. May has a poll lead of around six points and is likely to win, but Corbyn has closed the gap between them from 20 points shortly after the vote was called in April.
Speaking in Glasgow, Corbyn also said: "I want a Labour government that measures its success by reductions in inequality and poverty in our society. I want a Labour government that measures success in the economy by more jobs, better pay, better conditions, and more skilled work."
U.K.'s Labour Party Would Tell Donald Trump: 'Sorry Mate, You're Wrong,' Jeremy Corbyn Says | World