Jeremy Corbyn and Owen Smith Still Don't Get Women Voters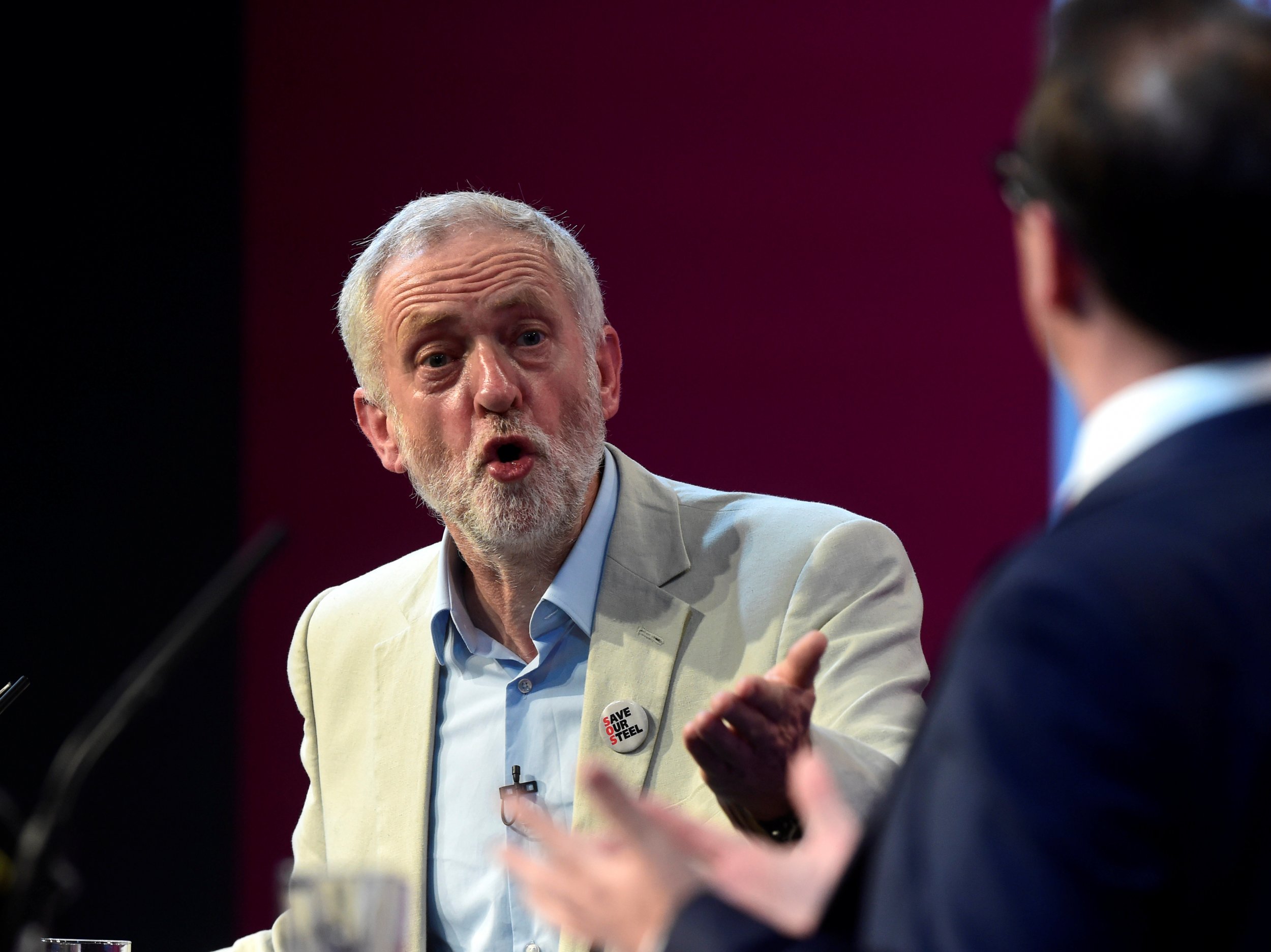 This article originally appeared in Left Foot Forward. Read the original article.
Unusually, the audience spoke more than the candidates at last night's Labour Women's Network leadership hustings.
It was a wise decision by the organizers, who obviously recognised the irony of two men debating women's issues in a room full of women activists. And Anushka Asthana of the The Guardian chaired the discussion excellently, asking incisive questions of both audience members and candidates.
Indeed, the only thing stopping the event from becoming a truly valuable listening exercise was the candidates' seeming unwillingness to listen.
As women from the audience asked detailed questions, often grounded in personal experiences of sexism and prejudice, both Jeremy Corbyn and Owen Smith responded with their well-rehearsed leadership pitches.
Indeed, after a time it became glaringly obvious that in their rush to policy and political solutions, neither one took much time to respond to, or even fully hear, the human stories being told.
The most dramatic moment of the evening came when Smith was confronted by an audience member about his repeated use of language that she described as 'deeply gendered [and] quite violent towards women'.
As Buzzfeed reported, she continued:
"All of this is offensive and concerning, and when women have raised it, you write that off by saying it's banter and we should learn to take a joke.

"Well, that's the response women get every day in their workplaces, university campuses and schools…I can't support someone as leader who says that. So will you apologize?"
Smith did not apologize. He said that being portrayed as sexist during the campaign has been a "mortifying experience," claimed his comments had been misconstrued and denied that he is sexist "in any way shape or form," even as the overwhelmingly female audience responded with incredulous jeering.
Corbyn also struggled to connect with the audience when he was, once again, questioned about the virulent abuse his female colleagues face day-to-day, demonstrating little understanding of the specifically gendered experience of intimidation.
Of course, both these candidates understand the importance of equality legislation, and of defending women's working rights, combating violence against women and increasing the representation of diverse women in politics. Indeed, gender equality has been a major issue in the campaign and, presumably, will remain a major issue under either candidate's leadership.
This was apparent at last night's event, where positive discussions took place regarding the gendered impacts of Brexit and of austerity, the impact of insecure working contracts on low-paid women and the increase in pregnancy discrimination.
Corbyn spoke strongly on the need to reform the economy to protect women's rights and wellbeing, while Smith made the case that Labour must become a powerful electoral force again, because only in government can it begin to rebuild the services dismantled and cut by the Tory government, such as Sure Start or domestic violence shelters.
However, there has been a groundswell of dissatisfaction among Labour women in recent months and it's clear that the candidates can't quite understand why.
That understanding can only come from listening to and learning from colleagues, activists and voters, and neither Corbyn or Smith has shown a particular aptitude for that so far.
Niamh Ní Mhaoileoin is editor of Left Foot Forward. Follow her on Twitter @niamhsquared.