Jeremy Corbyn Avoids Attacking Tony Blair in Chilcot Report Response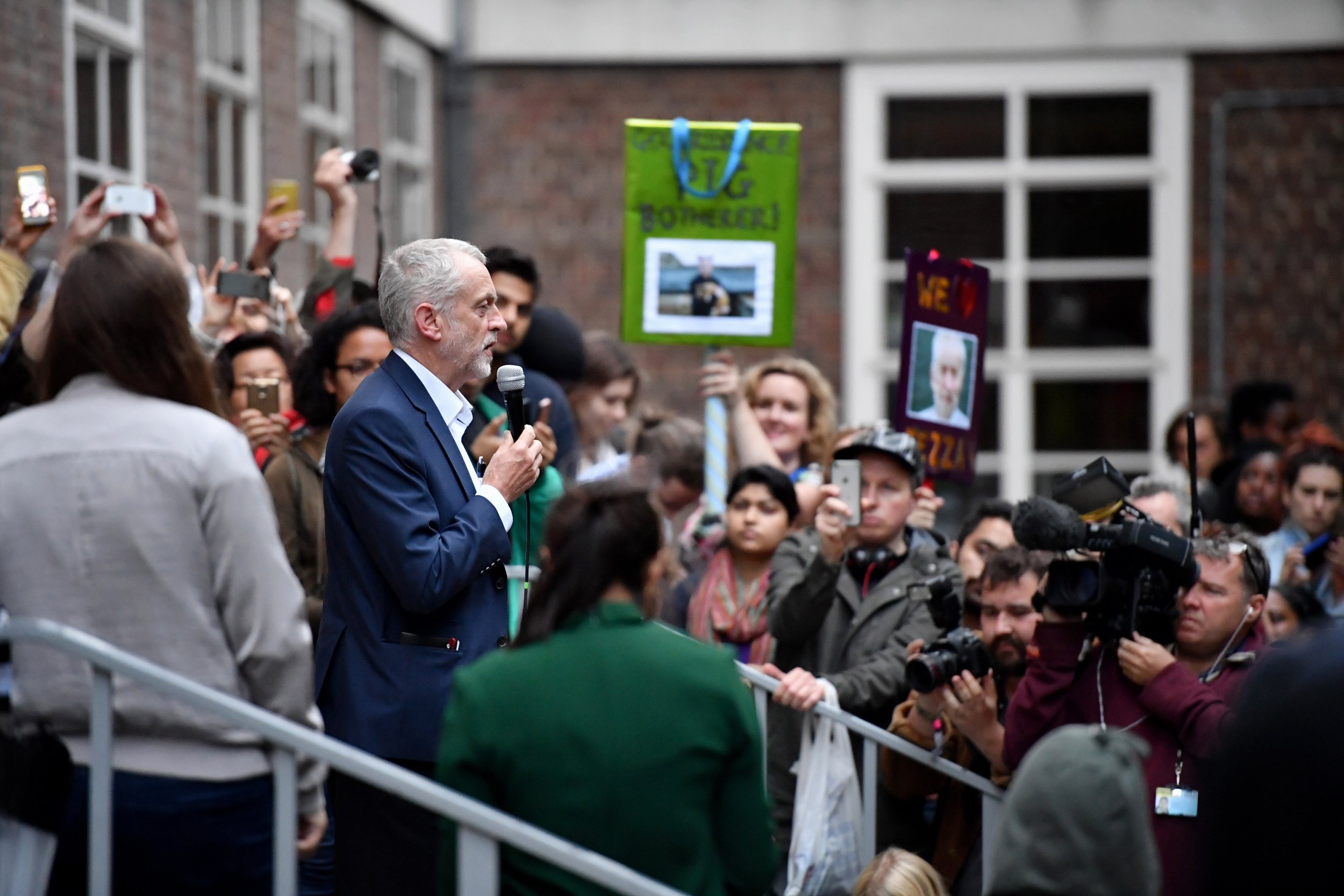 Jeremy Corbyn has slammed the "governing class" who led the U.K. to war in Iraq, but stopped short of directly attacking former Prime Minister Tony Blair.
The invasion of Iraq in 2003 was co-launched by Blair—one of Corbyn's predecessors as Labour party leader—and U.S. president George W. Bush.
"[This] led to a fundamental breakdown in trust in politics and in our institutions of government," Corbyn told the House of Commons Wednesday in a response to the Chilcot report into Britain's involvement in the war.
Corbyn consistently opposed the war at the time, despite widespread backing for it across parliament. While the "governing class" made the wrong call, he said, "many of our people actually got it right," citing the vast anti-war protests in February 2003, at which Corbyn himself urged the government of the time to "stop now or pay the political price."
The war was "launched on a false pretext," Corbyn said Wednesday, had "long been regarded as illegal by the overwhelming weight of international legal opinion," and had seriously damaged Iraq, "devastating" its infrastructure, fostering "a lethal sectarianism," and "fueled and spread terrorism across the region."
But despite reports that Corbyn would attack Blair, or even call for the former prime minister to be tried for war crimes, the Labour leader did not mention him by name.
Current prime minister David Cameron said in a measured response that "sending our brave troops onto the battlefield without the right equipment was unacceptable." And he said that, in contrast to Blair's less discursive approach outlined in the report, he had sought to foster a "culture" as prime minister where officials always felt they could question his judgement or government policy on matters of defense.
But, Cameron said: "We should not conclude that [military] intervention is always wrong."
While Cameron highlighted the fact that the report did not accuse Blair of deliberately misleading Parliament or the British people, David Davis, an MP in Cameron's Conservative party, said the report suggested that he may have done.
Davis said that assurances Blair gave to Bush prior to the war about his commitment to helping the U.S. administration, and his commitment to "regime change" rather than the simple removal of weapons of mass destruction "actually amounts to a deceit and a misleading of this House of Commons."
"Sir John [Chilcot] has been very careful about avoiding accusing the previous prime minister of lying to the house, but a lot of the evidence here suggests he did," Davis said.