Corbyn's Challengers Have Hopes Dashed by New Poll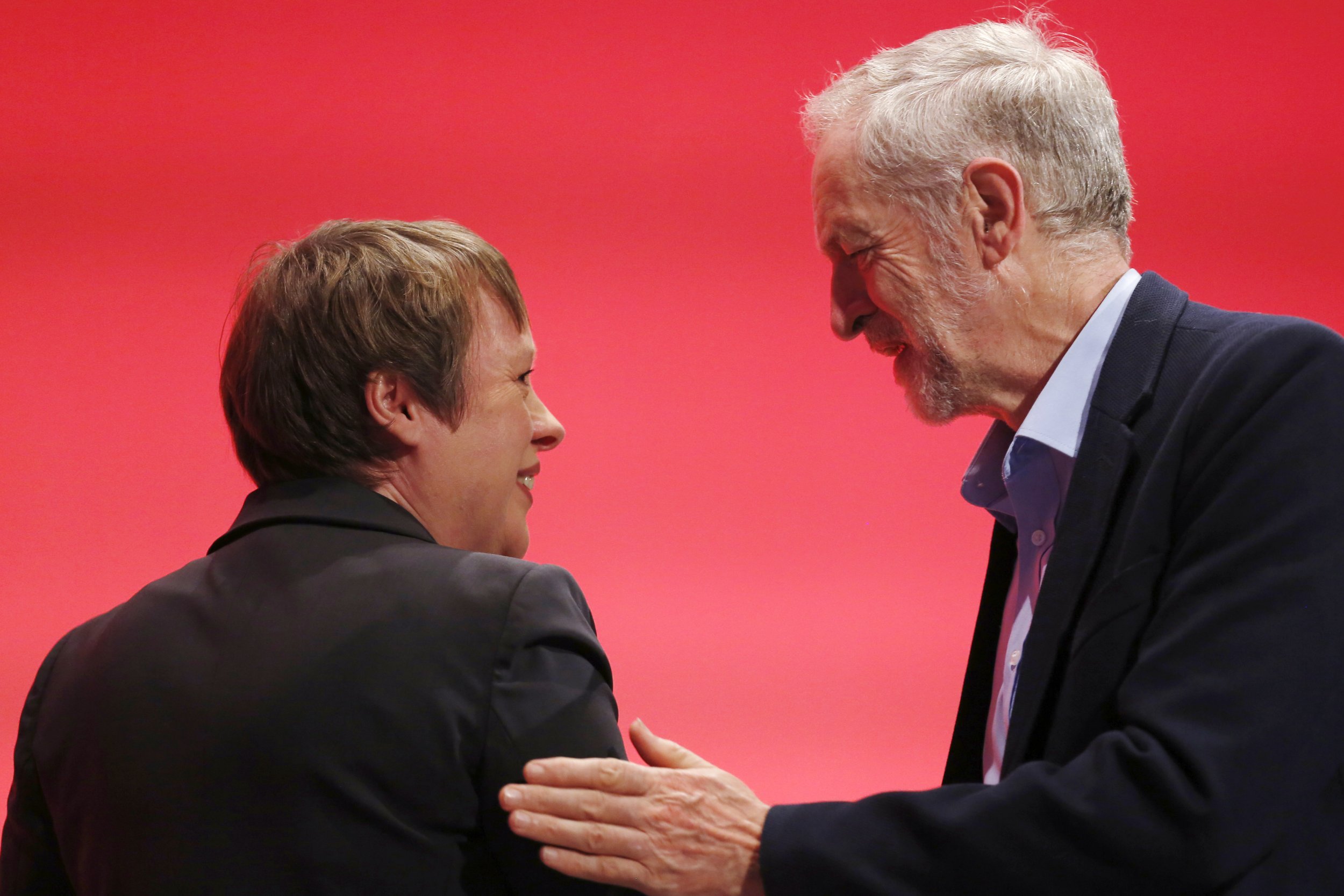 A poll of members of Britain's Labour party released Tuesday casts a damning verdict on the hopes of "moderate" challengers to left-wing leader Jeremy Corbyn.
The survey, by YouGov for The Times, suggests Corbyn's already solid support among members has only grown after MPs voted overwhelmingly in favor of a motion of no confidence in his leadership.
The proportion of Labour members saying they would definitely vote for Corbyn has surged to 44 percent from 36 percent three weeks ago. Some 47 percent now say he should lead the party into the next election, up from 41 percent three weeks ago. The proportion of members that think he is doing a good job is now 55 percent, up from 51 percent.
Angela Eagle, the former shadow business secretary, and Owen Smith, the former shadow work and pensions secretary, have both launched leadership bids to challenge Corbyn. It is thought that whichever commands less support among their fellow MPs is likely to drop out, to allow the other to tackle Corbyn unopposed.
But the poll suggests they face an uphill battle.
In a head-to-head contest, it found that the Labour leader would beat Eagle by 24 points, with 58 percent of the vote to her 34 percent. Corbyn would beat Smith by 22 points, with 56 percent to Smith's 34 percent.
The results further highlight the widening gulf between party members and parliamentarians. All but a core of loyal left-wing supporters in parliament now believe Corbyn is unfit to lead the party.
In a searing speech published on her website on Monday, former Shadow Transport Secretary Lilian Greenwood said "Jeremy has a new shadow cabinet but it's clear to me that he doesn't understand collective responsibility and that he can't lead a team, so I'm afraid the same problems will eventually emerge in the new frontbench. This is not about policy or ideology, it is about competence."