Five Things to Know About British Health Secretary Jeremy Hunt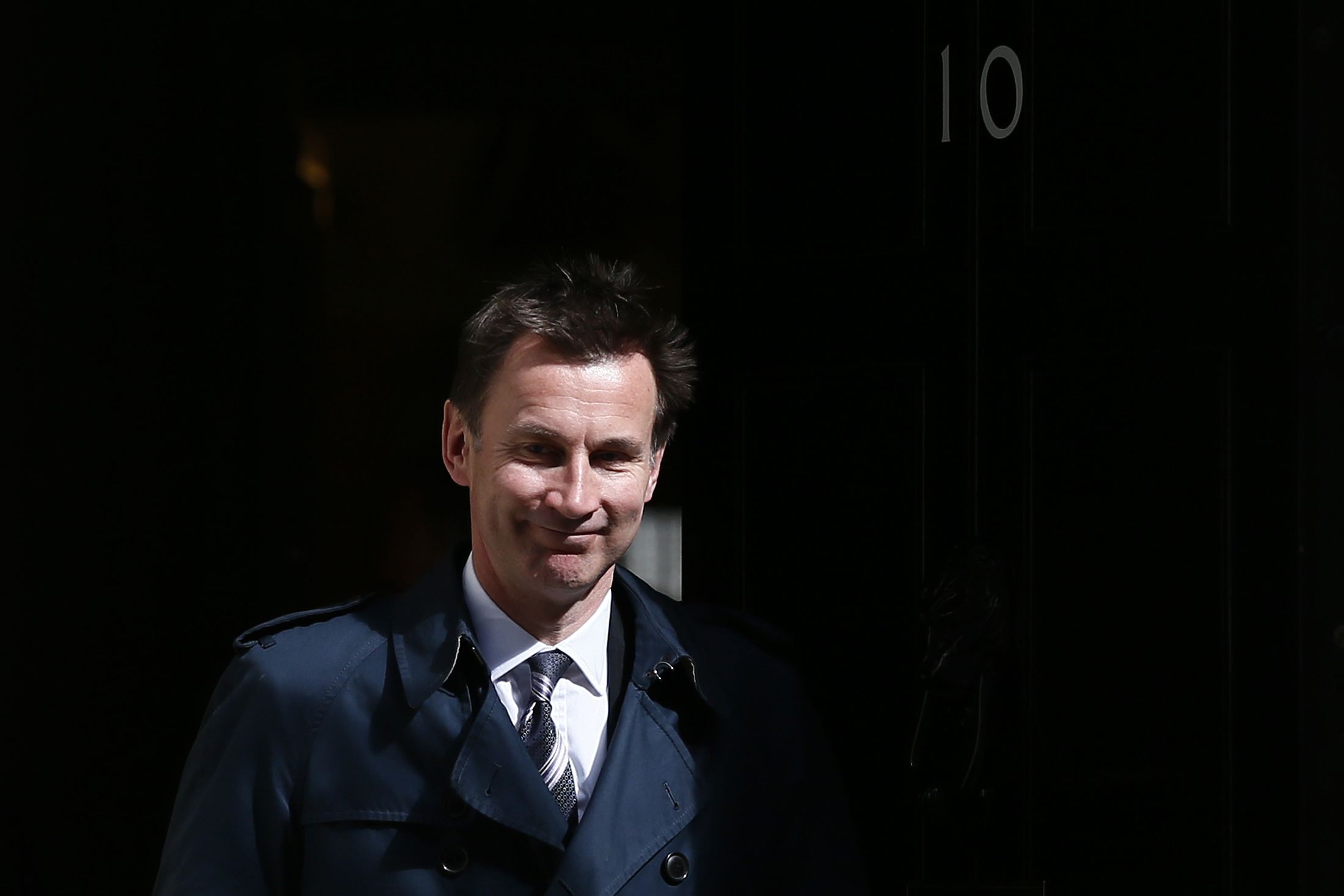 Britain's Conservative Health Secretary Jeremy Hunt has spent much of early 2016 and late 2015 in the headlines for all the wrong reasons—reportedly originally appointed to his position to keep the National Health Service (NHS) out of the papers, he has become embroiled in a long-running industrial dispute with its junior doctors.
Hunt took on his current role in 2012, and before that served as Culture, Media and Sport Secretary. Here are five things you need to know about the man junior doctors have sought to turn into a figure of hate.
He was linked to an anti-NHS pamphlet. Published in 2005, Direct Democracy: An Agenda for a New Model Party was a collection of writings by Conservative Party MPs, then in opposition. The book contained a proposal for replacing the public NHS with an insurance-based system. Hunt, though listed as one of many co-authors of the book, has said this section does not reflect his actual views.
"This is likely to be my last big job in politics," Hunt said in an interview on Monday. He gave this as a reason for his determination to push through changes with the junior doctors' contract despite the strength of feeling against them among medics. But it was viewed in Westminster as a striking admission from a man once tipped as a potential future Conservative leader.
His numbers have been questioned. One of the most contentious episodes in the dispute between Hunt and the doctors was his claim, made frequently in 2015, that poor staffing at the weekends was to blame for a high weekend death rate in NHS hospitals. The editor of the British Medical Journal (BMJ) Dr Fiona Godlee, which published the study Hunt was using to support his view, later said he had "publicly misrepresented" it.
Hunt got into hot water in his last job, which included responsibility for sport, when he linked deaths in the Hillsborough stadium tragedy to hooliganism. The tragedy, which killed 96 people in a crush on the terraces, was for many years blamed by police and the media on alleged bad behavior among fans, though an inquest this Tuesday conclusively ruled against this version of events. In 2010 Hunt was forced to apologize after he referred to "the terrible problems [with fans' behavior] that we had in Heysel and Hillsborough in the 1980s" in a TV interview, according to a report in the Liverpool Echo.
He is the part-owner of a business called Hotcourses. Hunt makes money from his 48 percent stake in the educational listings firm, which he co-founded in 1996. In 2014 he picked up a £960,000 windfall from the company, according to This Is Money.