Jeremy Piven Teases an 'Entourage' Spinoff About Ari Gold, Every Bro's Problematic Fave
Entourage fans, get ready to hug it out. Jeremy Piven is apparently open to returning to his signature character—foul-mouthed Entourage agent Ari Gold—for a spinoff series.
"Yes, I've been asked about doing a spinoff for Ari Gold," Piven said in a video Barstool Sports shared on Twitter on Thursday. "And I want to put it out there to the people: Is that something you guys might be interested in?"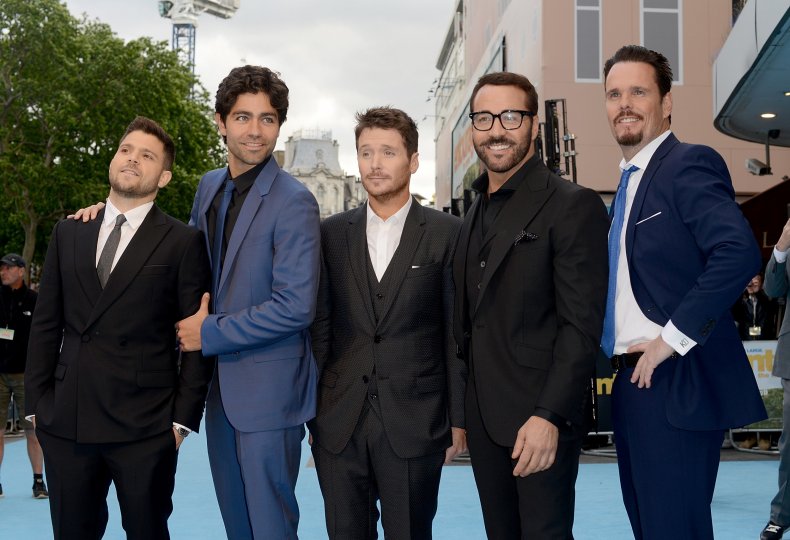 "I just want to know, we will figure out a hashtag," he added. (Might I suggest #GoForAriGold, Mr. Piven?) Piven also mentioned that if a spinoff happened, he'd bring along Lloyd, Ari's assistant/protege, played by Rex Lee.
Newsweek subscription offers >
Gold—the temperamental and often inappropriate agent who was equal parts unpredictable and brilliant at his job—was arguably the best character on Entourage. (Apologies to all the Johnny Drama stans out there.) He was certainly the breakout character, thanks to Piven's fiery performance and his way with insanely explicit lines, none of which will be quoted here. The actor was awarded several times over for his performance—he nabbed a Golden Globe and three Emmys for the role.
Newsweek subscription offers >
If a spinoff were to happen, though, hopefully it'd fare better than the Entourage movie, which was released in 2015 to largely negative reviews and an unspectacular box office. The movie was, of course, a continuation of the HBO series, which ran for eight seasons, from 2004 to 2011.
Piven previously teased an Ari spinoff on May 11, when he responded to a tweet from a fan asking for a followup series. The actor cheekily tagged HBO and Mark Wahlberg, who served as executive producer on the comedy, asking if they were interested.
Wahlberg based Entourage on experiences that he and his friends had back when he was a rising star in Hollywood. Piven's character was based on Wahlberg's real-life agent, Ari Emanuel, who is known as a controversial figure in the entertainment industry. Even still, longtime Entourage fans are clearly still taken with Ari Gold.
Jeremy Piven Teases an 'Entourage' Spinoff About Ari Gold, Every Bro's Problematic Fave | Culture