Jeremy Scott Apologizes for 'Illegal Alien' Instagram Picture About Gigi Hadid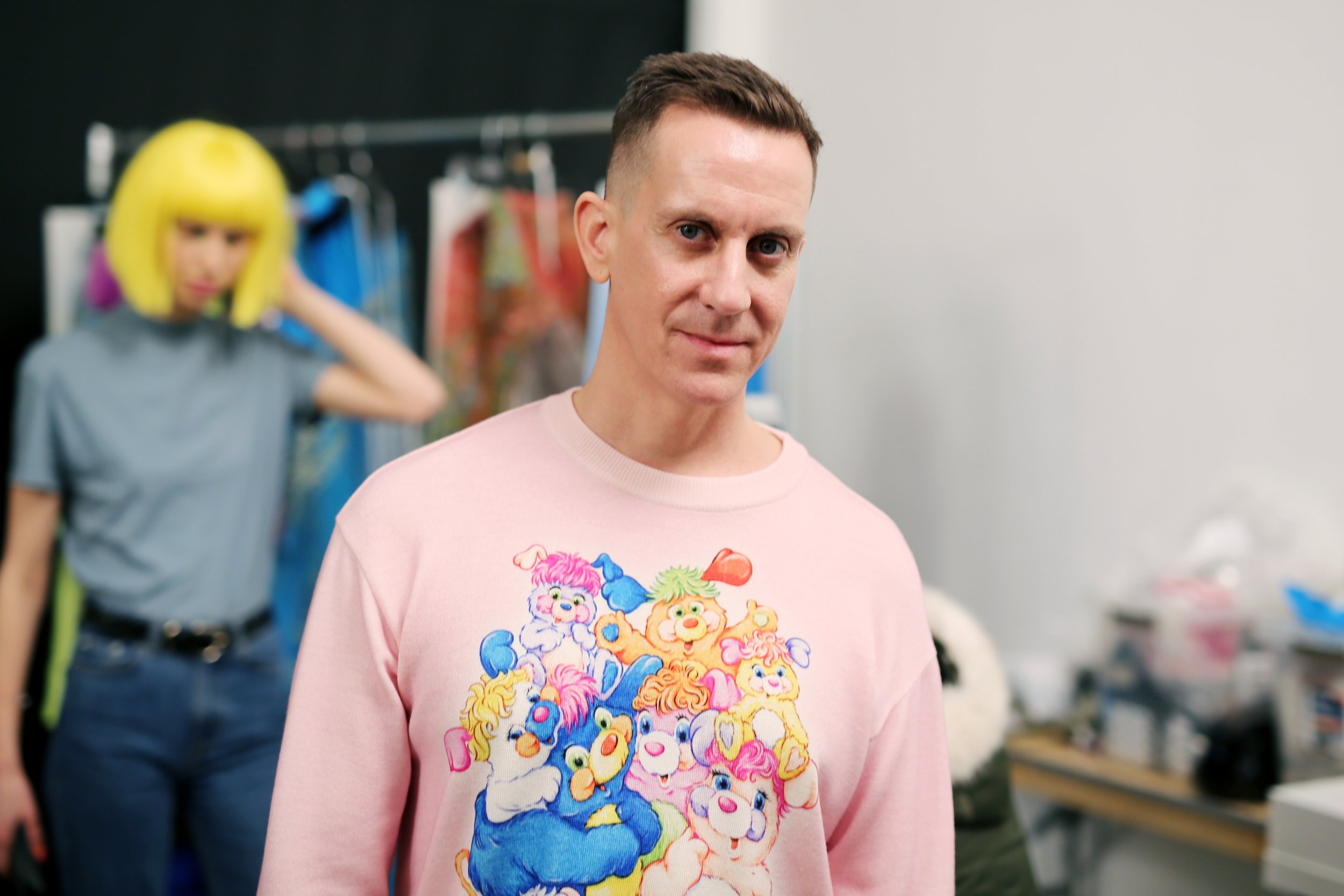 Designer Jeremy Scott stirred up controversy on Instagram Monday after referring to model Gigi Hadid as an illegal alien in new campaign photos.
Hadid was joined by fellow models Kaia Gerber and Vittoria Ceretti to promote the 42-year-old designer's upcoming collection for Moschino. He drew criticism for a comment on Hadid's ad post, which showed the 23-year-old boasting a Jackie O-inspired look while covered in blue paint. His remark, which has since been swapped out for "Alien Nation," read: "The only thing illegal about this alien is how good she looks."
"Illegal alien" is an offensive term referring to an undocumented immigrant. It is especially sensitive due to President Donald Trump's administration using family detention centers, which pulled more than 2,000 migrant children away from their parents, Vox reported. An estimated 45 migrant children have been put in these holding areas daily since they started April 19.
After suffering a wave of negative criticism, Scott took to Instagram to reiterate his reasoning behind his seemingly controversial statement on Hadid's picture only.
"What is an 'alien?' The concept of my ad campaign is to bring attention to the US administration's harsh stance towards 'illegal aliens,'" Scott wrote. "I painted the models in my show and this campaign as a way to open a discussion on what exactly an 'alien' is. Are they orange blue yellow green? Does this matter? They are our friends, neighbors, co-workers, relatives and people we love."
Scott is the creative director of the Moschino fashion house, but he's also the owner of his namesake brand. While he's known for being controversial, this is typically reserved for his bold fashion creations. The designer, who attended the Pratt Institute before rising to fame, previously debuted a McDonald's Collection for Moschino during Milan Fashion Week in 2014 and 2012's shackle sneaker for Adidas. He additionally encountered scandal when he was accused of stealing designs from artist Jim Phillips in 2013.
Scott's worked with high-profile celebrities like Cardi B, Demi Lovato and Katy Perry.