Joe Biden Gets First Challenger for 2024 Democratic Nomination
As speculation about who will run for president in 2024 continues to swirl, one man is already announcing his bid as the first Democratic candidate to mount a challenge against President Joe Biden.
On Monday, political activist Jerome Segal announced his decision to pursue the nomination from the Democratic Party, with a campaign focused on job security and peace in the Middle East.
Segal's announcement came less than a week after he conceded the Democratic gubernatorial primary in Maryland. He ran in a crowded primary, losing to Oprah-backed Wes Moore, who was declared the winner late Friday and will go on to run against Trump-backed Dan Cox in the general election. Segal garnered the second-fewest votes among the 10 Democratic candidates, receiving less than 1 percent of the vote.
Segal's decision to run for president marks his fourth political campaign. The 78-year-old first challenged Ben Cardin in Maryland's 2018 Senate primary. He also ran for the Democratic presidential nomination in 2020.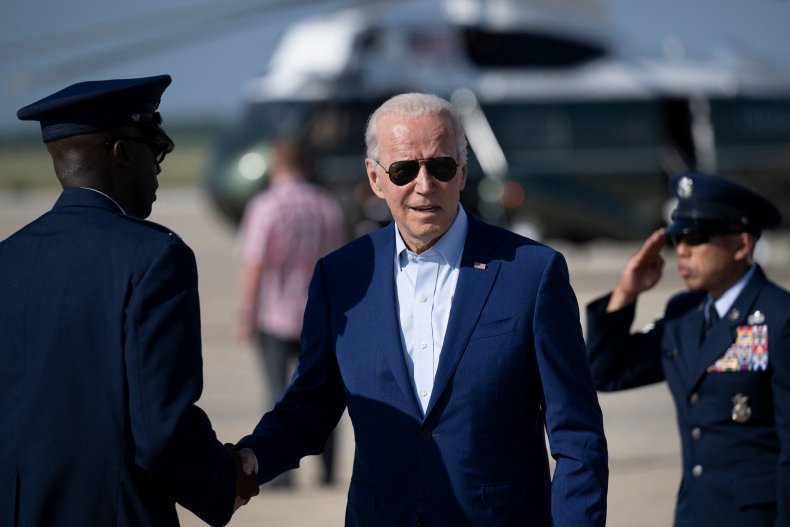 "I was planning to delay the announcement of my candidacy until after the mid-term elections," Segal said in a Monday statement. "My decision to go public right now was triggered by Joe Biden's embarrassing trip to the Middle East."
Segal, who is the founder of the socialist Bread and Roses party, said he was particularly upset by Biden's comments from earlier this month, during which the president said the ground was "not ripe" to restart Israeli-Palestinian peace talks.
In his announcement, Segal also slammed Biden for his decision "to fist bump a psychopathic killer," referring to the president's interaction with Saudi Crown Prince Mohammed bin Salman.
Biden drew widespread criticism for fist bumping Saudi Arabia's de facto leader just a few years after he had vowed to make bin Salman a "pariah" in connection to the killing of journalist Jamal Khashoggi.
Biden, who is a year older than Segal, has said multiple times that he will seek reelection, even in the face of concerns that he would be too old to serve a second term. Biden is the oldest president in U.S. history.
Biden's GOP rival, former President Donald Trump, has yet to announce his plans to run for another White House term but has repeatedly teased that he's mounting a 2024 bid.
Earlier this month, Trump told New York magazine that he had already made his decision on the next presidential election, and the only question left was when he would go public with his decision.
Other politicians who have been floated as possibly running against Biden in the Democratic primary include: Vice President Kamala Harris, Georgia gubernatorial candidate Stacey Abrams, California Governor Gavin Newsom, Transportation Secretary Pete Buttigieg and Senators Bernie Sanders and Amy Klobuchar. None of them have confirmed that they will run for the presidency in 2024.