Woman Shot in Head By Boyfriend Didn't Know Until Doctors Told Her a Month Later
An Atlanta man has been convicted of aggravated assault after shooting his girlfriend and then keeping the attack secret from her for several months.
In June 2017, 42-year-old Nicole Gordon went to the hospital complaining of memory loss, severe headaches and trouble speaking. Doctors at Atlanta Medical Center conducted an examination and found a bullet lodged in her skull, but Gordon had no memory of being shot. She could only tell investigators that she remembered having an argument with her boyfriend, Jerrontae Cain, weeks earlier, during which the driver's-side window of her car shattered and she lost consciousness.
An investigation by the Fulton County Police Department determined that Cain, 39, had actually shot Norton during the argument—then, when she passed out, he took her to his mother's house and kept her there.
"At no point during the month between the fight with Cain and her eventual visit to Atlanta Medical Center did Gordon receive any professional care," said Fulton County District Attorney Paul Howard. "The crime scene proved to be inconsistent with Cain's explanation and doctors determined that the injuries Gordon suffered were consistent with being shot in the head."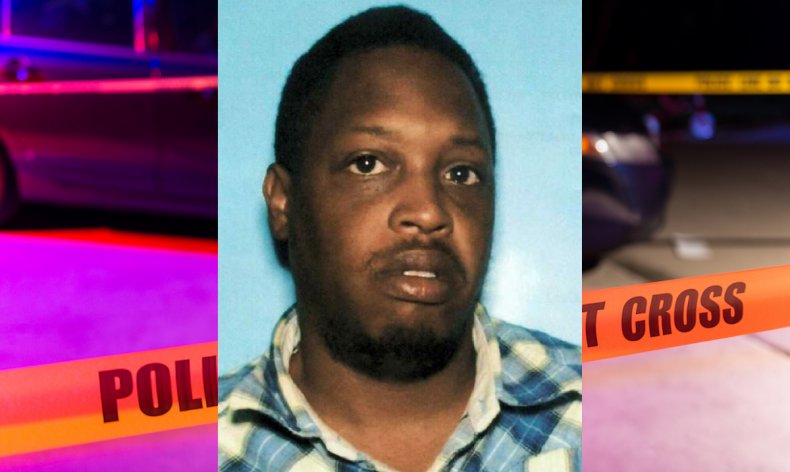 An arrest warrant was issued for Cain in 2017, but he wasn't found until January 2019, when a a tip to CrimeStoppers Atlanta led the FBI to his College Park home.
"Cain was taken into custody ... at an address on Aspen Avenue in College Park," FBI spokesman Kevin Rowson previously said. "When agents and task force officers approached the house, Cain climbed into the attic of the home. The FBI Atlanta SWAT team was called in and after a couple hours, Cain surrendered without further incident."
Cain was charged with aggravated assault with a deadly weapon, aggravated battery, possession of a firearm during the commission of a felony and possession of a firearm by a convicted felon.
At trial, Howard stated that Gordon's friends said Cain had abused her in the past and she had shown up with a black eye on "several different occasions."
On Thursday, Cain was sentenced to 25 years in prison and five years probation. He was previously convicted of sexual battery and and aggravated child molestation in 2010, when he was sentenced to probation and listed on Georgia's sex offender registry. He is still facing first-degree burglary charges stemming from a separate incident.
The bullet lodged Gordon's skull has not been removed; doctors determined that trying to take it out could kill her.