Jerry Brown's California Campaign Bumbles and Fumbles With Clinton Remark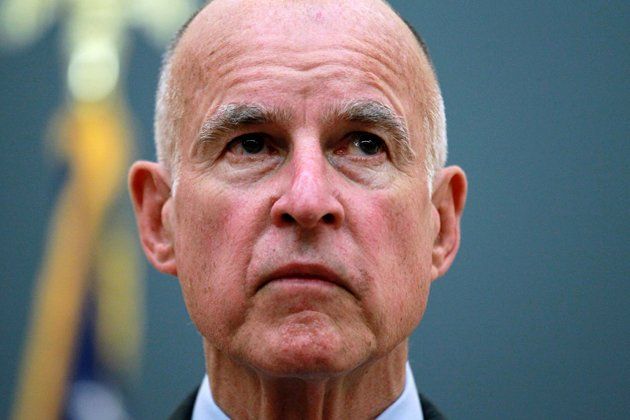 You can't teach an old dog new tricks, but it's reasonable to expect that he knows the old ones. However, California Democrats are learning that even that isn't a sure bet, as gubernatorial candidate Jerry Brown keeps demonstrating.
As candidates go, you can't get much older than Brown, who is a former governor (1975–83), mayor of Oakland (1999–2007), 1992 presidential candidate, California secretary of state (1971–75), and current attorney general—as well as being the son of another former governor. Now he's gunning for the governor's mansion for a second go-round, facing Meg Whitman, the former CEO of eBay and a John McCain adviser in 2008.
Last week Whitman came out with a brutally effective ad, using footage from a legendary 1992 presidential debate showdown between Brown and Bill Clinton. Rather than attack Brown for raising taxes herself, she lets Clinton do the heavy lifting:
Now, Brown has bad blood with Clinton, but there are two ways he could have responded. He could have (1) taken on Whitman, the candidate he's running against, or he could have (2) taken on Clinton, who's a Democrat and well liked by Californians. So naturally he chose (2), as Time reported:
As if the horrible pun ("I did not have taxes with this state") weren't bad enough, it's just boneheaded politics. There's nothing to be gained by shooting at your own side, but Brown could have benefited from making nice with Clinton and getting him to barnstorm the Golden State with him. But now that's pretty well out of the question.
It's yet another gaffe that explains how Brown, an admired politician in a liberal state, is trailing Whitman. Even if the state's landscape didn't favor him in the first place, Whitman is a vulnerable candidate. Although she touts her experience atop eBay, opponents have successfully seized on incidents of outsourcing labor to tar her. And the outlandish $104 million she's spent has had little effect—she's still barely running ahead of Brown, and the money itself has turned into a thorny issue for her campaign.
But Whitman has discovered what Brown can do for her. He was slow launching TV ads, and when he did, they were ridiculed for relying on 35-year-old footage and news clips. Then there was the time he compared Whitman's lavish spending to Joseph Goebbels's Nazi propaganda; when it was reported on a blog, his campaign weakly responded that it was taken out of context.
That's where it becomes clear that the lack of new tricks is a problem, too. In another age—like, say, the last time he was elected governor—no one would have captured his Clinton quip on video, or blogged a remark he made while bicycling. But the essential problem is good, old-fashioned putting-his-foot-in-his-mouth. And that may let Whitman get a foot in the door of the governor's mansion in Sacramento.
UPDATE, 10:30 a.m. Sept. 14: Jerry Brown has come around. The Los Angeles Times reports that he's apologized for his remarks, saying, ""Bill Clinton was an excellent president. It was certainly wrong for me to joke about an incident from many, many years ago, and I'm sorry for that." But it might be too little too late: Brown didn't say he expected to get Clinton's endorsement, and Clinton's camp didn't respond to requests for comment from the LAT.
UPDATE, 4:45 p.m. Sept. 14: And hey look, now Clinton has endorsed Brown, saying that the feuds between the two is "behind them."