Is Jason Witten Coming Back? Jerry Jones Denies the Cowboys Want to Bring Veteran Tight End out of Retirement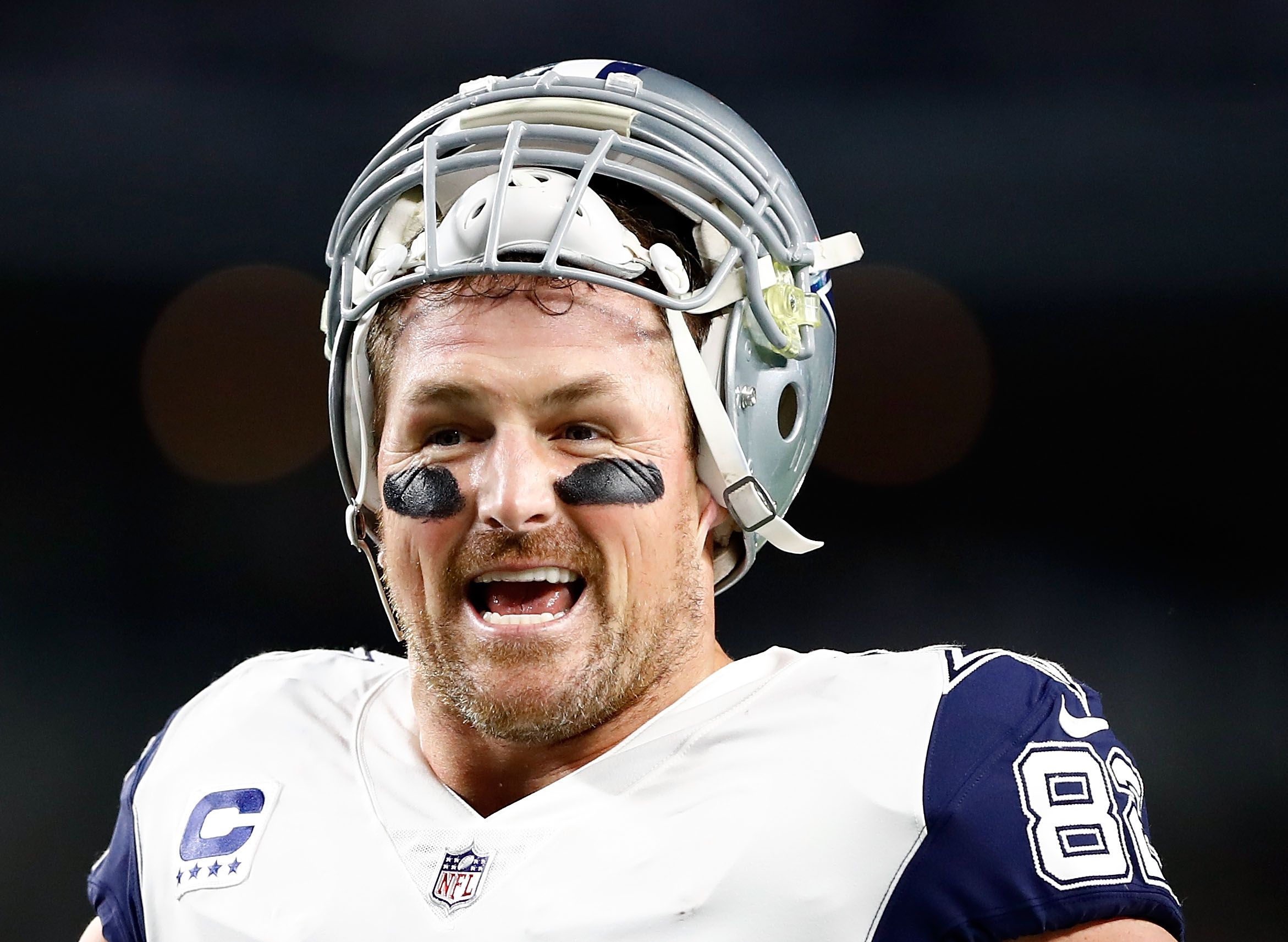 Dallas Cowboys owner Jerry Jones has moved swiftly to dismiss rumors suggesting the team had moved to bring Jason Witten back from retirement.
The former tight end swapped the football field for the commentary booth this year, as he retired at the end of last season before taking on the role of color analyst for ESPN's Monday Night Football.
Read more: NFL Playoff Picture 2019: Which teams secured a postseason spot in Week 14?
The third-round pick of the 2003 draft ranks second in all-time career receptions and receiving yards for a tight end, but Jones insisted he had no intention of luring Witten out of retirement.
"We haven't at all," Jones was quoted as saying by NBC when asked whether the Cowboys had held talks with Witten, who spent his entire 15-year career in the NFL with the franchise.
"What you are seeing is probably lingering aspects of Jason saying I will never quit wanting to play," said Jones.
His rebuttal came less than a day after ESPN reported that Witten had received overtures from the Cowboys about returning to the team over the remainder of the season. According to Adam Schefter, Cowboys head coach Jason Garrett had made multiple attempts to convince Witten to come out of retirement.
The report stated that Witten had rejected the advances but suggested he could change his mind should he deem the Cowboys to have a realistic chance to reach the Super Bowl.
Jones's words appear to have put the prospect of Witten coming back to bed once and for all, and few would be surprised by the fact the former Tennessee student does not want to suit up again.
While the 11-time Pro Bowler had an impressive fitness record—he played 16 games in all but his rookie season in the NFL when he missed one—he has not practiced since he retired at the end of the last campaign and turned 36 in May.
Witten might well find himself commentating on his former team in a playoff game. Having looked dead and buried in October, the Cowboys have won their last five straight games and currently lead the NFC East with an 8-5 record, meaning a road win in Indianapolis in Week 15 will be enough for them to clinch the divisional title.
On Sunday, the Cowboys beat the Philadelphia Eagles 29-23 in overtime on home turf to open a two-game lead over the defending Super Bowl champions at the top of the NFC East.
Dak Prescott delivered an inspired performance for Dallas, completing 42 of his 54 passes for 455 passing yards and three touchdowns, while Amari Cooper had 10 receptions for 217 yards and three touchdowns, and Ezekiel Elliott had 28 carries for 113 rushing yards, to which he added 12 receptions for 79 yards.