Donald Trump's Impeachment Is 'One Possibility' After Mueller Report, Says Top Judiciary Democrat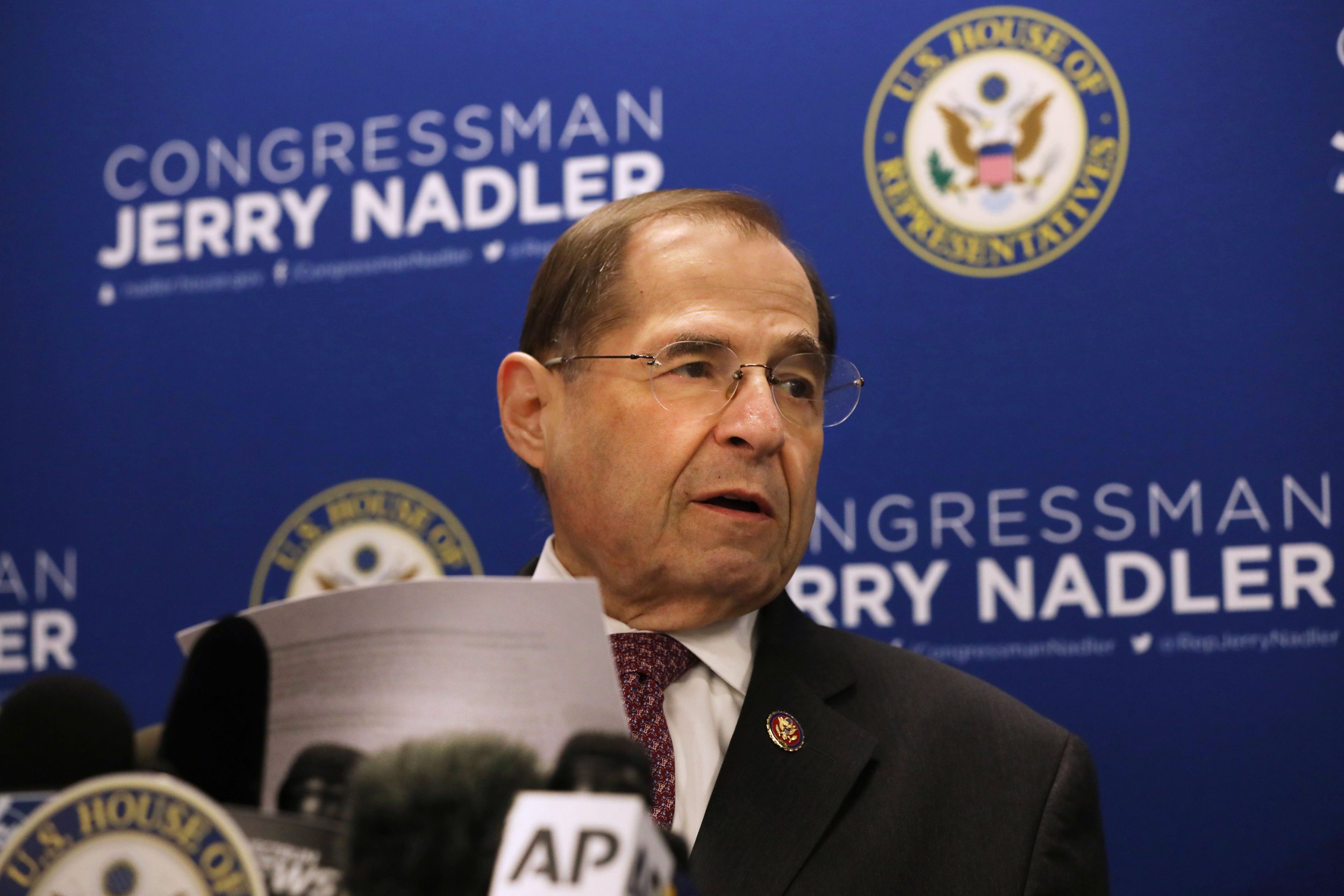 Congressman Jerrold Nadler, chairman of the House Judiciary Committee, told reporters Thursday following the release of special counsel Robert Mueller's report that impeaching the president of the United States was still "one possibility."
"That's one possibility, there are others," the New York Democrat said. "We obviously have to get to the bottom of what happened and take whatever action seems necessary at that time. It's too early to reach those conclusions."
One of the reasons it remained a premature step, said the chairman, whose committee would be the one to initiate articles of impeachment, is because key members of Congress have yet to read Mueller's full, unredacted report and its underlying evidence. Attorney General William Barr released the 448-page document with redactions in order to release it to the public.
The Mueller report revealed that some of the attorney general's previous statements about its findings, such that Mueller did not intend Congress to investigate the matter of obstruction, appear to be incomplete or potentially misleading.
Other Democrats also lambasted Barr, with Congressman David Cicilline, a member of the Judiciary Committee, saying the attorney general "lied through his teeth."
Asked whether the special counsel's report is a roadmap for him to move on impeachment proceedings, Nadler said that based on "the structure of the report… I think it was probably written with the intent of providing Congress a roadmap, as other reports have in the past, and with the redactions, Attorney General Barr seems to be trying to frustrate that intent."
The Justice Department said certain members of Congress, including Nadler, would be allowed to view a less redacted version of the report in a secure location to prevent leaks to the press and public. But the chairman has said that would not be satisfactory. In a statement prior to speaking with press, Nadler said he plans to, at some point, "issue a subpoena for the full report and the underlying materials."
As they've done in recent months, House Democratic leadership continued to tamp down calls for impeachment on Thursday.
"Based on what we have seen to date, going forward on impeachment is not worthwhile at this point," Majority Leader Steny Hoyer told CNN.
In a joint statement from House Speaker Nancy Pelosi and Senate Minority Leader Chuck Schumer, there was no mention of the word impeachment. They did, however, scrutinize Barr for his previous summary and statements about Mueller's report.
"As we continue to review the report, one thing is clear," the Democratic duo said. "Attorney General Barr presented a conclusion that the president did not obstruct justice while Mueller's report appears to undercut that finding."