Jerry O'Connell on the Legacy of 'Stand by Me' and How Playing TV Cop 'Carter' is a Little Too Real
Very few actors can say their first film was not only a hit but also has become a classic. Jerry O'Connell is one of those rare (and lucky) actors.
"Stand by Me was my first job," O'Connell told Newsweek Conversations. "Rob Reiner, looking back, was so good at directing us and working with us, and he really just got great performances out of all four of us."
The film, based on Stephen King's novella The Body, is the coming-of-age story of four young boys (O'Connell, River Phoenix, Corey Feldman and Wil Wheaton) in the 1950s. The film made stars of the four young actors and is widely considered a classic by fans and critics—it maintains a 91 percent fresh rating on Rotten Tomatoes.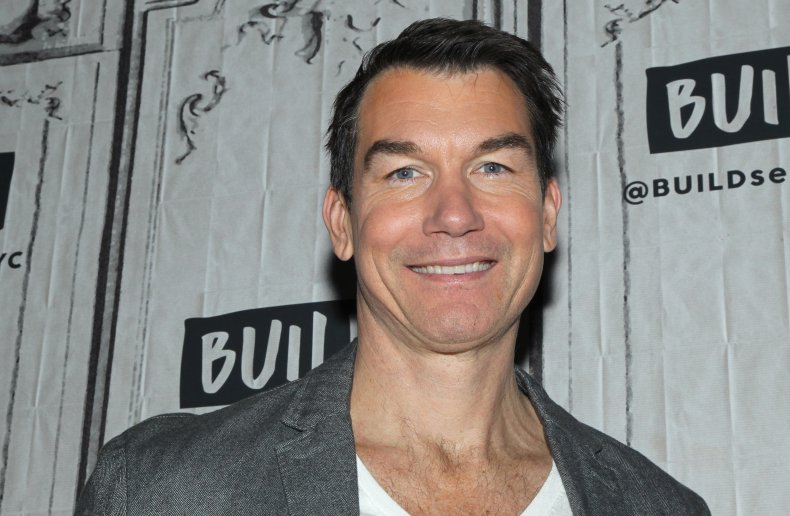 Even though the film became a cultural touchstone of sorts for teenagers and adults alike, O'Connell says he missed out on its importance because of his age.
"Stand by Me was for older kids. When Stand by Me came out, I was 12-years-old. It wasn't for 12-year-olds, it was for teenagers. I was in junior high school when Stand by Me came out. So high school kids knew who I was, but the kids in my grade didn't know who I was."
After Stand by Me, O'Connell went on to star in a number of projects, easily transitioning into adult roles in films like Jerry Maguire, Scream 2 and TV shows like Crossing Jordan. He's currently performing on Broadway in Charles Fuller's Pulitzer Prize-winning play A Soldier's Play and on WGN's comedy series Carter, where he plays Harley Carter, a TV actor who helps the police solve crimes based on what he's learned on set.
"This is an actor who plays a cop on TV who helps the cops solve crimes using television rules. And the script really made me laugh. It really makes fun of every episode of Law and Order, every episode of CSI you've ever seen. It uses all those television rules to solve TV crimes."
He says he's taken his experience playing cops a bit too seriously at times.
"So I put on a fake badge and had a gun and everything, and I don't want to sound like a psycho, but you sometimes feel like you're a cop," O'Connell says. "You can't help but get into character, you know? I'm sorry. I swear I'm not impersonating someone in law enforcement. I would never do that. That's highly illegal."
Carter airs Mondays on WGN.
Watch the full interview with Jerry O'Connell on Newsweek Conversations.