How a Discarded Napkin at a Hockey Game Led Police to a 1993 Cold Case Murder Arrest
A Minnesota man has been charged with the 1993 murder of a woman after police used DNA evidence from a napkin he used at a recent hockey game to link him to the killing.
Jerry Westrom, a 52-year-old businessman from Isanti, has been charged with second degree murder over the killing of Jeanne Anne "Jeanie" Childs when she was 35, according to a criminal complaint.
Childs was stabbed to death on June 13, 1993, in an apartment in Minneapolis, which she used to sell sex. The complaint stated the property was rented by an individual who was her partner at the time.
A resident of the building called police after they noticed water coming from the property. Officers discovered Childs' naked, lifeless body in the shower, where the water had been left running.
She had suffered dozens of stab wounds across her body, including a number believed to have been inflicted after she had died. The walls of the living room, bathroom, and bedroom were covered in blood, according to a warrant seen by the Associated Press.
Despite investigators retrieving evidence including bedding, a T-shirt, towel and blood left on the sink, they were unable to find who was responsible. While officers used DNA evidence at the time of Childs' death, Westrom had no criminal record so was not on file, Hennepin County Attorney Mike Freeman said in a statement.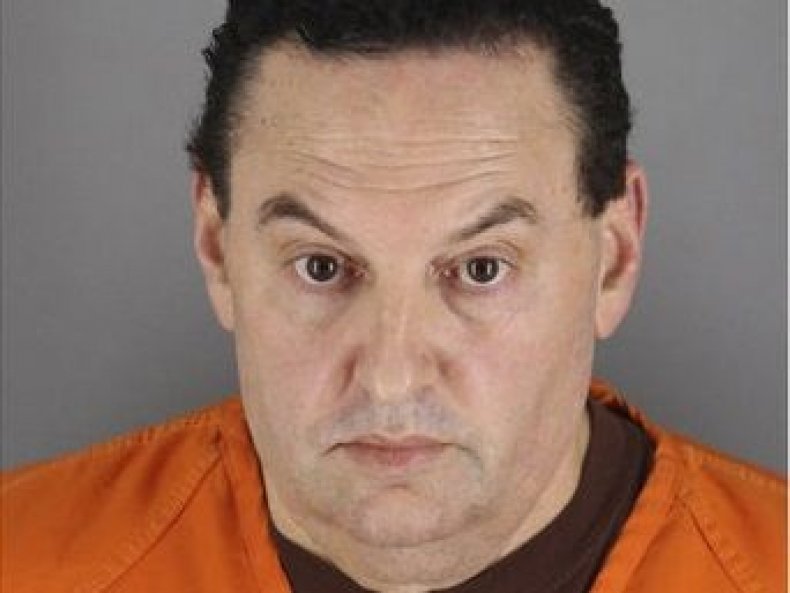 But thanks to advances in forensic technology, the case was reopened in 2015. By 2018, the FBI had linked Westrom to the case using a genealogy website which had the businessman's DNA.
Detectives used information online to track their suspect to a Wisconsin hockey game that his daughter was playing in, in the hope of collecting his DNA, the Associated Press reported. When they saw him clean his mouth with a napkin they picked it out of the trash, the criminal complaint stated.
DNA from the napkin matched that left on a washcloth in the apartment and sperm on a towel and comforter in Childs' apartment. Police learned Westrom had lived in the Twin Cities area around the time of Child's murder.
Freeman said in a statement: "When you discard a thing in the trash, the Supreme Court says it is fair game. Saliva is one of the principal ways to get DNA. The best I can tell, it was legitimate."
Police arrested the businessman at his office in Waite Park on Monday, February 11. Westrom has denied the allegations. He said didn't know Childs, didn't visit her apartment, and didn't have sex with any women in Minneapolis in 1993, according to the criminal complaint. He said he did not know why his DNA was at the scene.
Steve Meshbesher, the suspect's lawyer, told a hearing at Hennepin County District Court the case had been charged "prematurely," Associated Press reported. Child's family members were at the hearing, as well as Westrom's wife, children and around 20 supporters. Westrom is due back in court on March 13.