Child Abuse Inquiry on Top Tax Shelter Jersey Island Delayed Again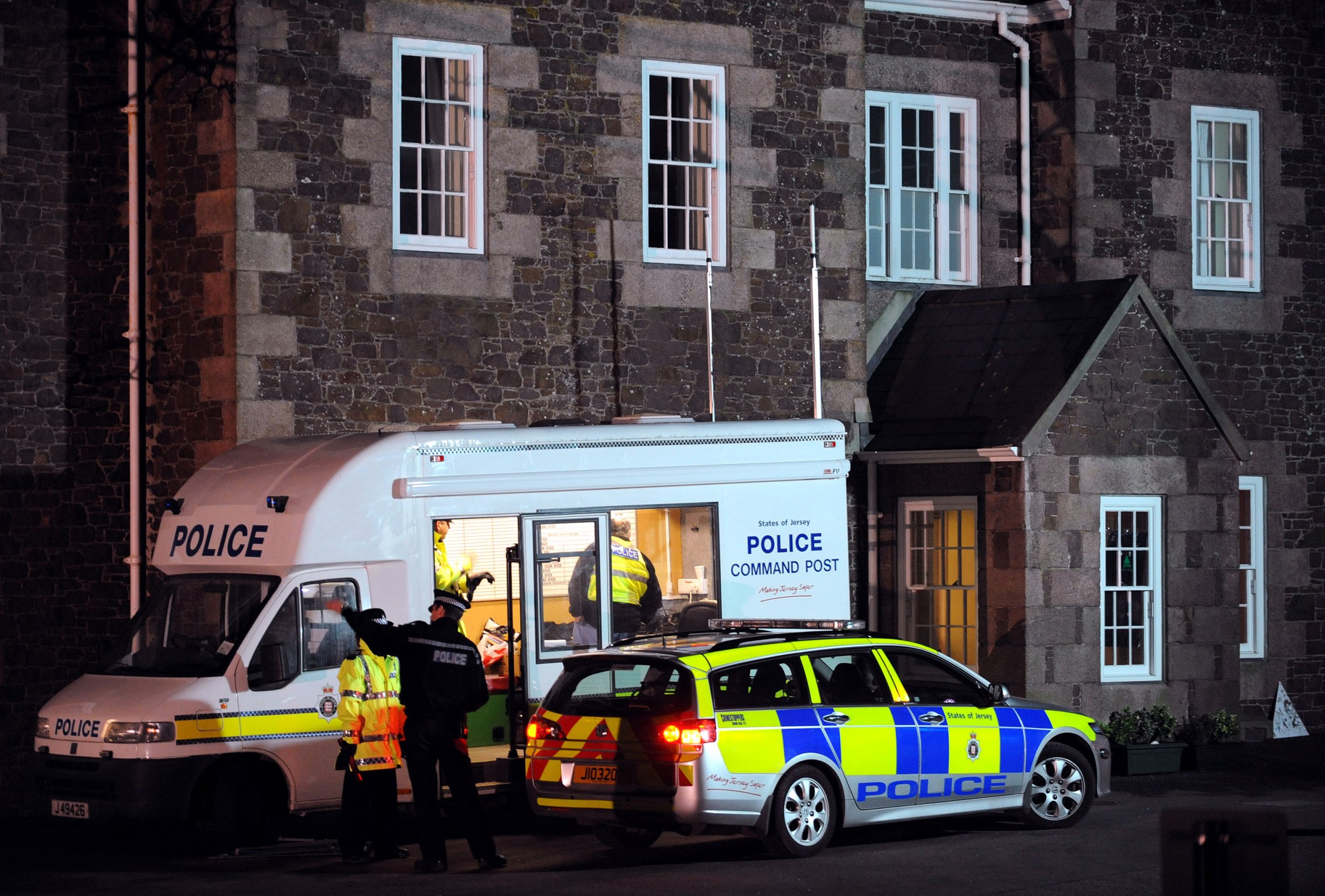 Updated | In 2008, police unearthed the remains of at least 10 children, ages 6 to 12 years old, under a shuttered residential care home, on the island of Jersey—a territory of the British Crown, off the coast of France.
Since then, the scandal has roiled the island, as survivors and activists have clashed with Jersey's government to find out why hundreds of children who reported being subjected to sexual and violent attacks by more than 150 alleged abusers for decades went largely ignored. Many of the accused are still alive and among the island's top officials and business leaders, yet the vast majority have never been investigated or punished.
Those accused include British disc jockey Jimmy Savile and, more recently, former U.K. Prime Minister Ted Heath. Both men, now deceased, were fond of traveling to Jersey and inviting orphaned children on sailboat rides. A few of the island's residents who witnessed these rides have reported some of the children never returned.
A Newsweek cover story in 2014, "Treasure Island," highlighted how Jersey's status as a $2 trillion tax shelter, catering to many of the world's biggest banks, had "allowed corruption to flourish to such an extent that those seeking to combat it are the ones open to scorn," according to Lenny Harper, former deputy chief of police who led the dig in 2008. Those working to uncover crimes against children on the island (which appear to date back to at least World War II, when the Nazis took over Jersey), were publicly smeared in the island's government-funded newspaper, fired from their jobs, sued, gagged by legal order and even imprisoned for speaking out.
Related: Inside the world's top offshore tax shelter
Now, a $28.4 million (£22.6 million) inquiry by a U.K. judge into the island's decades of child abuse may allow Jersey to put behind it one of the darkest periods of its recent history. That is, if the inquiry's three-member panel is able to release its report without any further delay or interference. The final document, expected out last December, was held up a second time in March for unknown reasons. The release date is now expected to be sometime in April. "This all could have been done and dusted years ago if the island hadn't repeatedly put its reputation ahead of the abuse survivors," says Carrie Modral, a Jersey resident and survivor who has led the campaign to get to the truth about what happened and why it was ignored for decades.
Modral, now 54, was sent as a toddler to the residential care home where police found children's remains, called Haut de la Garenne—one of the homes visited frequently by Savile. She was just 3 years old. She was there in the 1960s, and remembers Haut de la Garenne as "overcrowded and very strict." (The home was closed by Jersey's government in the 1980s, but some victims say organized child abuse continued there for years afterward. It is now a youth hostel.)
Modral says she remained in government-run care homes in Jersey until she was 18, when she fled to London to escape her rapist, an older man living on the island. He had been sent to jail once for sexually abusing her and other minors, she tells Newsweek, "But when he got out he came after me again. The police didn't care. They made you feel disbelieved and dirty. I was just a kid in care; I was a nobody. I packed my bag and left."
A mother of two and grandmother to six, Modral eventually returned to the island and has been fighting for decades to expose the truth about how vulnerable children were treated in Jersey. During the police investigation in 2008, Operation Rectangle, nearly 200 people came forward from as far as Australia to report being abused when they were children growing up in Jersey. Of the 151 suspects named, at least 30 are now dead, according to a release issued by the States of Jersey Police when the investigation closed in 2010.
The inquiry into the island has included testimony from dozens who say they were raped, beaten, locked up, taken from their beds at night, loaned out for day trips where they were abused, and subjected to such extreme violence that they feared for their lives. Many reported being taken as children onto boats and yachts into international waters, where they were raped. Children who resisted or tried to get help reported being drugged, put into solitary confinement or sent to the local mental hospital or subjected to further violence. Some reported witnessing kids commit suicide at places like Haut de la Garenne. One survivor who published a book about his time at Haut de la Garenne says he witnessed another child (who was trying to fight off his abuser) boiled alive.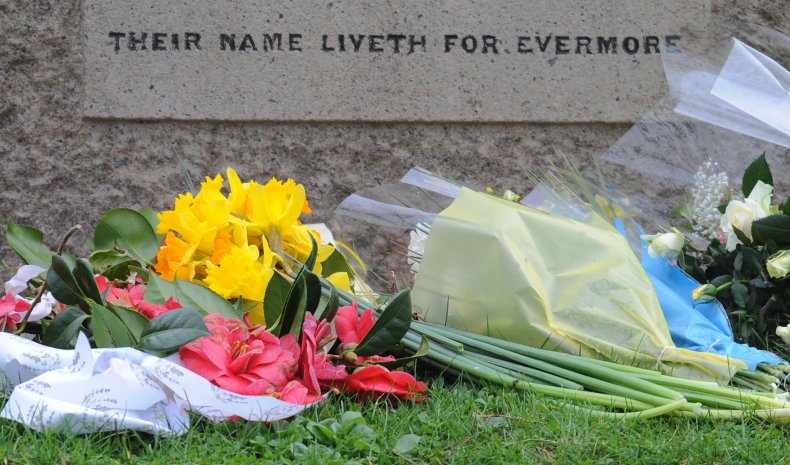 Since the summer of 2014, the inquiry's panel, led by Judge Frances Oldham, has heard testimony from more than 200 witnesses who say they experienced abuse in the island's foster and residential care homes from 1945 on. Abuse frequently took place in other locations, according to the island's police, such as within the Jersey Sea Cadets, a nautical youth charity, but the government-funded inquiry focused strictly on government-run foster and care homes. According to the judge, the purpose of the final report is to "establish the truth about what happened to children in residential and foster homes, how mistreatment of children remained hidden for so long and what was done when concerns were raised."
To this day, the island's government is still fighting many of the abuse allegations. As of February 2017, the total cost of the three-year inquiry included more than $8.3 million (£6.6 million) of legal fees incurred by Jersey's government to pay a team it hired to defend itself against allegations leveled by hundreds of the abuse survivors. Between 2012 and 2015, Jersey paid nearly $2.7 million (£2.1 million) to more than 100 survivors abused for decades in its residential care and foster homes. Maximum payment for an individual was about $75,000 (£60,000).
What now concerns survivors like Modral most is that the reasons for the report's delays have not been made clear to them. And perhaps more troubling, there is reason to believe that the inquiry's panel may be working with Jersey's government on the final report, which would break a key promise made by the judge when she adjourned the inquiry in June 2016. At the time, Oldham emphasized that, in the interest of being "open and transparent" she would not engage in contact with anyone, including Jersey's government, before publishing the final report, since it "would be inappropriate." Yet in a release issued on March 9, the inquiry stated its report would be delayed for a second time because it had received "new information" from a source it would not name that could affect its final recommendations about the future of Jersey's child-care system.
During a parliamentary question-and-answer session with Jersey's chief minister (the island's de facto president) in mid-March, some of the island's elected leaders demanded to know if the government had been in touch with the inquiry panelists, who were supposed to be working independently. In response, Jersey's Chief Minister Ian Gorst, declined to confirm there had been no further contact between the government and the panelists. A few days later, in an interview with the BBC Jersey, he said it was those running the inquiry, not Jersey's government, who had initiated contact, not the other way around. "Nobody within the States, as far as I'm aware under the information that I have, made contact with the panel," he said. "But the panel—again, I don't know the details—have asked for clarification of certain matters in the report-writing stage." He did not elaborate on what those clarifications were, when the inquiry first made contact, or with whom.
When reached by Newsweek about what new information the inquiry was seeking at such a late stage, who it came from and what the nature of it was, the inquiry's spokeswoman, Angharad Shurmer said that Judge Oldham indicated "no further details are available in respect of this information." Shurmer added that a new release date for the inquiry's final report will be announced "in due course." Gorst says the report may be out around Easter, but also noted that he has yet to be informed of an exact date.
For the survivors, many of whom must emotionally prepare for the report's release, the inquiry's delays have been incredibly frustrating. "It's the opposite of open and transparent," says Modral. "After working so hard to gain the trust of the survivors for this inquiry, to have so many delays without any plausible explanation is extremely damaging."
Gorst has urged a speedy release of the inquiry's report, noting that Jersey must take lessons from its past to ensure such large-scale abuses against children never happen again. In a statement emailed to Newsweek, he said: "The Jersey Care Inquiry has given a voice to victims and I would like to thank those people for their courage in coming forward to tell their stories. Our priority now is to respond to the recommendations from the Inquiry to ensure that our young people are protected, both now and in the future."
Alan Collins, a partner at London law firm Hugh James, which represents more than 80 survivors of child abuse—including Modral—is also concerned about the delays. "If the report doesn't come out soon," he tells Newsweek, "I am afraid the inquiry may start to have some credibility problems."
Collins says he's still hopeful the inquiry into Jersey's child abuse will be one of the most comprehensive ever released in the British Isles. "This report should be on the desk of anyone dealing with systemic child abuse, from governments to health and social services to law enforcement officials," he says. "Jersey's got ongoing problems, but it's not unique. It's a microcosm of a lot of other places, and we can learn from it."
Correction: A previous version of this story stated Modral says she remained in government-run care homes in Jersey until she was 17. It was until she was 18. A previous version of this story also stated that between 2012 and 2015, Jersey paid money to survivors of its residential care and foster homes, and that the maxium payment was $60,000. It was £60,000.