Hangover Cure 'Jersey Shore' Star Nicole 'Snooki' Polizzi Learned During 'Family Reunion'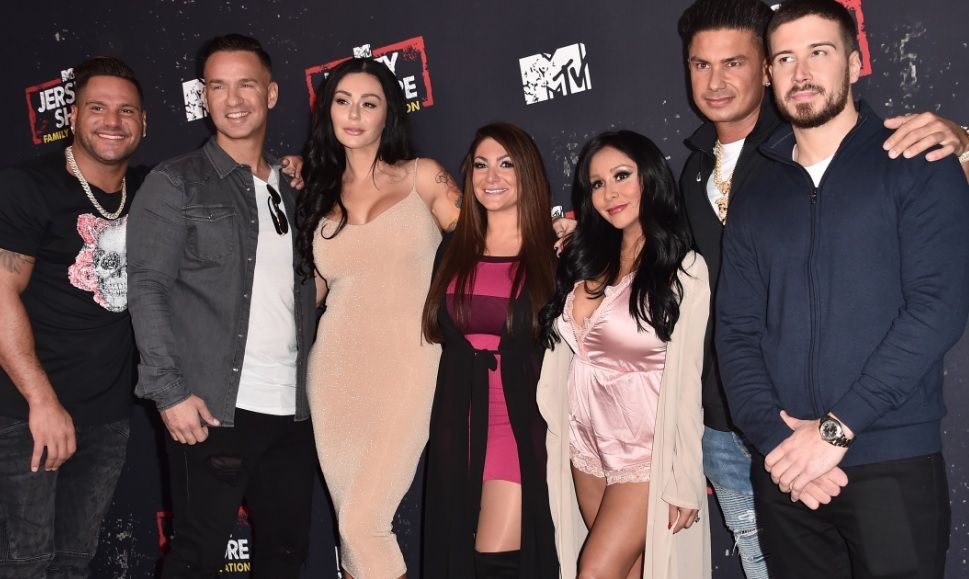 One thing Jersey Shore star Nicole "Snooki" Polizzi learned while raging in Miami for the Family Reunion reboot was that she couldn't drink like she used to. That wasn't going to stop her and her co-stars, though. And Polizzi's hangover cure sounds just like the Snooki we all grew to love: keep drinking.
"We literally died the first week," Polizzi, 30, told Newsweek about drinking more than she had in years on Jersey Shore Family Vacation, which premieres Thursday at 8 p.m. ET on MTV. "We can't really party like we used to, so we kinda just raged the entire time."
Jersey Shore aired on MTV from 2009-2012 and was an instant success. Six years after the popular series ended—and Snooki became a married mother-of-two—she said it was "weird" to reunite with old roommates Jenni Farley, Deena Cortese, Pauly D, Vinny Guadagnino, Ronnie Ortiz-Magro and Mike "The Situation" Sorrentino. (Sammi Giancola opted not to return.)
She has grown her empire as a New York Times best-selling author and entrepreneur. But Polizzi was seemingly as clumsy as ever on Jersey Shore Family Reunion, with the self-proclaimed meatball taking multiple tumbles.
"I definitely fell a lot. I couldn't even walk in heels anymore. Like when I'm home, I don't wear heels. I wear sneakers. I don't even dress up," she confessed. "So it was a struggle for me to put makeup on every day and be a presentable human being, because I'm a stay-at-home mom. But I definitely think Deena fell way more than I did."
In the trailer for reunion, Ortiz-Magro said they were "older but not wiser," and Polizzi agreed. "It's accurate because when we get together we're still 21 years old. Obviously, when we're not together we're being parents, we're doing our businesses. We're not partying 24/7 like we used to," she said. "But when we get together… you just rage and you act like you're young again, because that's the memories you have and the bond you have."
Polizzi started the series as a 24-year-old single girl looking for a "gorilla juicehead" at the club to take home. But that all ended when she met Jionni LaValle in 2011 and, in 2012, became pregnant. She and Lavalle married two years later and today have two children: 5-year-old son Lorenzo and 3-year-old daughter Giovanna.
While she was having "a great time" with her old friends in Miami, Polizzi's heart was with her family in New Jersey. "I missed the kids two days in. I was having withdrawals and was homesick," she said. "I just cried in the shower at night, because I missed the kids all the time."
Unlike the original Jersey Shore, which didn't allow cell phones or internet, the reunion permitted the roommates to have access to the outside world. That meant Polizzi was able to talk to her family on an iPad. "We were allowed to call the kids and see their faces, so that was nice," she said. "It's not the same as holding them and kissing them, obviously. The fact that I actually couldn't touch them was the worst."
Fans will have to watch the show to see if being away from her family gets easier for Polizzi. But it's an experience she might have to go through again. Before Jersey Shore Family Reunion premiered, it was renewed for a second season.
"We're really excited for the show and we hope the fans have fun with us. They want us to come back already," Polizzi said. "That never happens, I feel. We'll see what happens."
Jersey Shore Family Vacation premieres Thursday at 8 p.m. ET on MTV.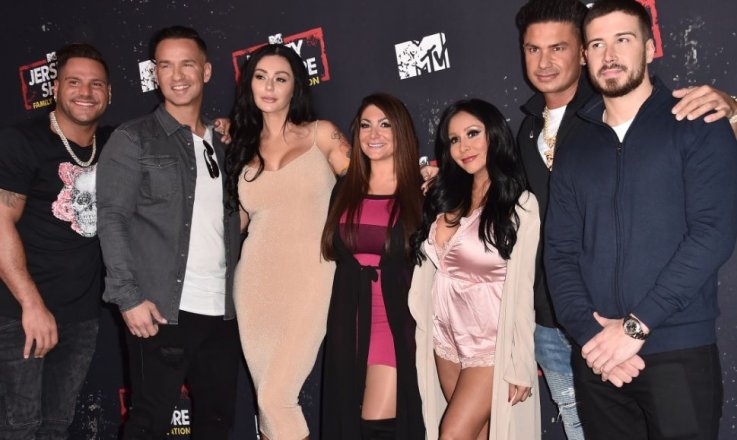 Hangover Cure 'Jersey Shore' Star Nicole 'Snooki' Polizzi Learned During 'Family Reunion' | Culture