'Jersey Shore Family Vacation' Season 2 Will Feature Mike 'The Situation' Sorrentino's Wedding
Jersey Shore Family Vacation Season 2 is going to feature Mike "The Situation" Sorrentino's wedding, the star revealed on Twitter on Tuesday.
Sorrentino revealed the news when he responded to a tweet asking if his and Lauren Pesce's wedding would be televised. He confirmed that the wedding would air as part of the second season of MTV's reboot of Jersey Shore and added the appropriate emojis (a bride, groom and ring).
This shouldn't be too much of a surprise. Jersey Shore Family Vacation Season 1 featured Sorrentino's proposal in the June 21 episode. "I fell in love with you because you loved me when I couldn't even love myself," he wrote at the beginning of a slideshow of photos of them together.
That was just the beginning of Sorrentino's sweet words about Pesce. He called her "the light at the end of [his] tunnel," his best friend, "soul mate" and "better half."
"Knowing that I found that, I'm willing to face anything in life," he shared.
He echoed those sentiments in the proposal itself. "You're my best friend, my college sweetheart, my better half. You make me a better person," he told her before asking, "Please make me the happiest man on Earth. Will you please marry me?"
After, he explained that getting engaged was special for them "because it wasn't guaranteed" after everything they'd been through. "Against all odds, she's been there through all the ups and downs, the good times and the bad," he continued. "I've been wanting to get to this day for so long. And right now, I'm feeling like all these bad times that I've been through, it's all worth it for this moment right here."
Then, MTV released a sneak peek teasing what to expect in Jersey Shore Family Vacation Season 2 in Las Vegas when the network announced it will premiere in August on June 28. That video included the tease of babies and weddings. If there are indeed multiple weddings, one has now been revealed with Sorrentino's tweet.
Fans of the reality series won't just see the wedding itself in Season 2. "We are excited to bring the fans along to see the wedding planning process," Sorrentino shared with People on Wednesday.
With regards to where the wedding will take place, Pesce revealed to People in May that their "dream" was for it to be in Italy but said plans may have changed.
"I think we're going to try to do the best of both worlds," she said, adding that that could include "a big reception and celebration in New Jersey."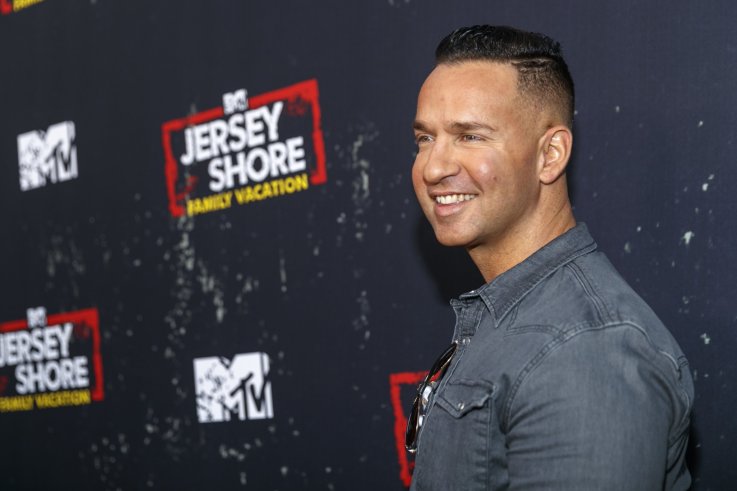 'Jersey Shore Family Vacation' Season 2 Will Feature Mike 'The Situation' Sorrentino's Wedding | Culture