Jerusalem Church Where Jesus Is Said to be Buried Closed After Tax Dispute With Israeli Government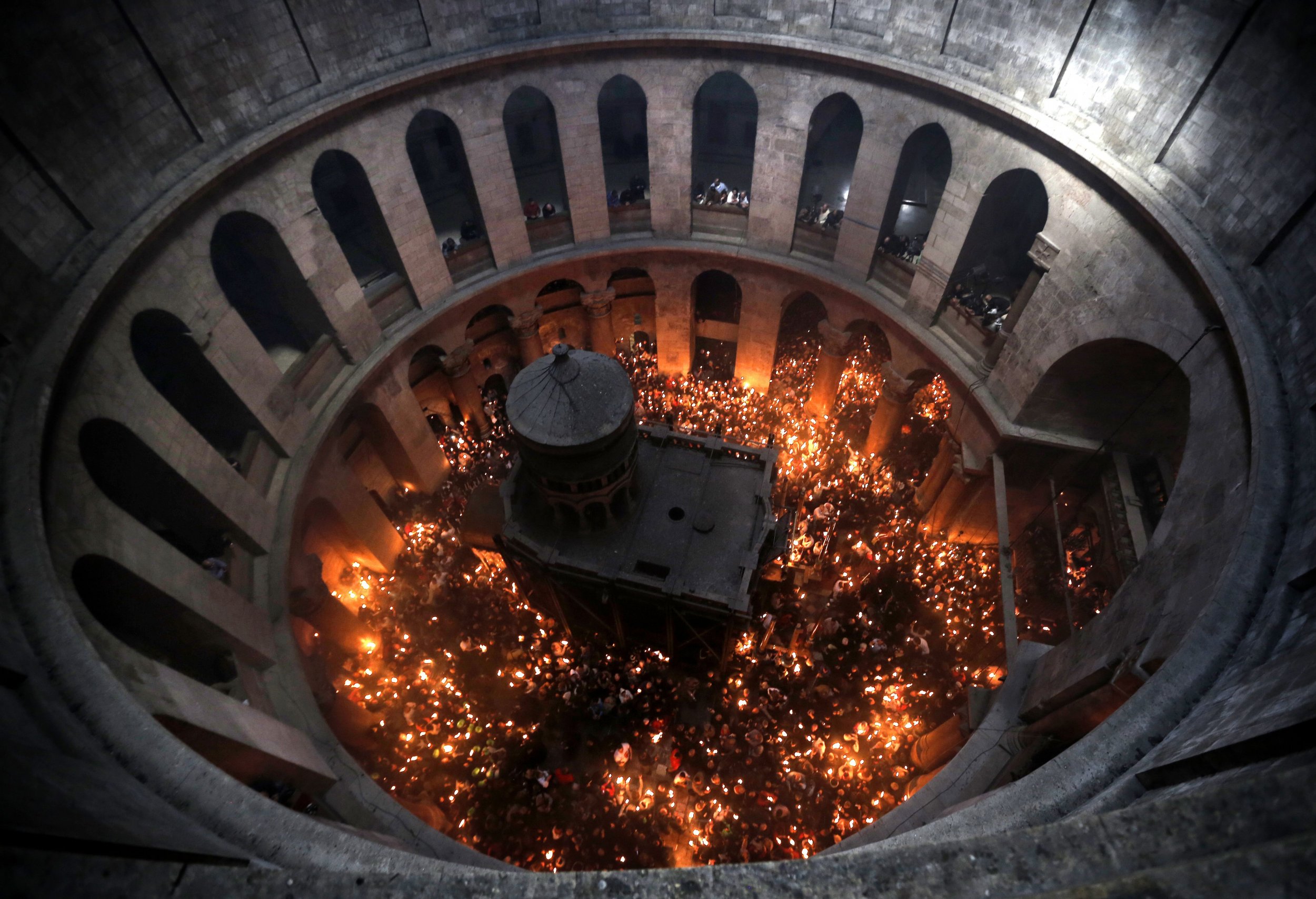 Updated | Christian leaders have closed the Church of the Holy Sepulchre in Jerusalem, said to be built on the site of Jesus's crucifixion and burial, in a protest at Israeli tax policy that they say unfairly targets Christians.
In a rare move, leaders from the Greek, Armenian and Catholic denominations said they were indefinitely closing the church because of a "systematic campaign" by Israeli authorities.
"As a measure of protest, we decided to take this unprecedented step of closure of the Church of the Holy Sepulchre," the Christian leaders said in a joint statement.
The statement criticized a proposed bill to be debated by the Israeli parliament that the church says would "make the expropriation of the lands of churches possible." It also protested plans by local authorities in Jersulaem to begin imposing taxes on Christian church properties.
It is the first time the 1,000-year-old church has been closed since 1990, when it was shut in protest at Israeli settlers taking over a Christian building.
After the protest move, an Israeli cabinet committee delayed by a week its scheduled consideration on Sunday of a bill that would allow the state to expropriate land in Jerusalem sold by churches to private real estate firms in recent years.
The stated aim of the bill is to protect homeowners against the possibility that private companies will not extend their leases of land on which their houses or apartments stand.
MP Rachel Azaria said the aim of the bill is to get new landowners to the negotiating table. "I hope that the buyers will come around and that we will succeed in arriving at a solution through negotiation and agreement. If that doesn't happen, the law will transfer the rights to the land to the State of Israel."
The churches are major property owners in the city. They say such a law would make it harder for them to find buyers for church-owned land—sales that help to cover operating costs of their religious institutions.
Jerusalem's mayor on Tuesday suspended the tax plan on Christian church properties that was partly responsible for prompting the closure.
The church has long been a major pilgrimage site for Christians from around the world, with the first church on the site built on the orders of Roman emperor Constantine I.
Correction: This article was altered on February 28 to remove an erroneous claim that a bill had been passed by the Israeli parliament allowing land leased by Christian churches to be taken over by the Israeli state. It was also updated with further information on the proposed bill and the Israeli government's dispute with the Church of the Holy Sepulchre.