Jerusalem Bus Explosion Injures At Least 20: Medics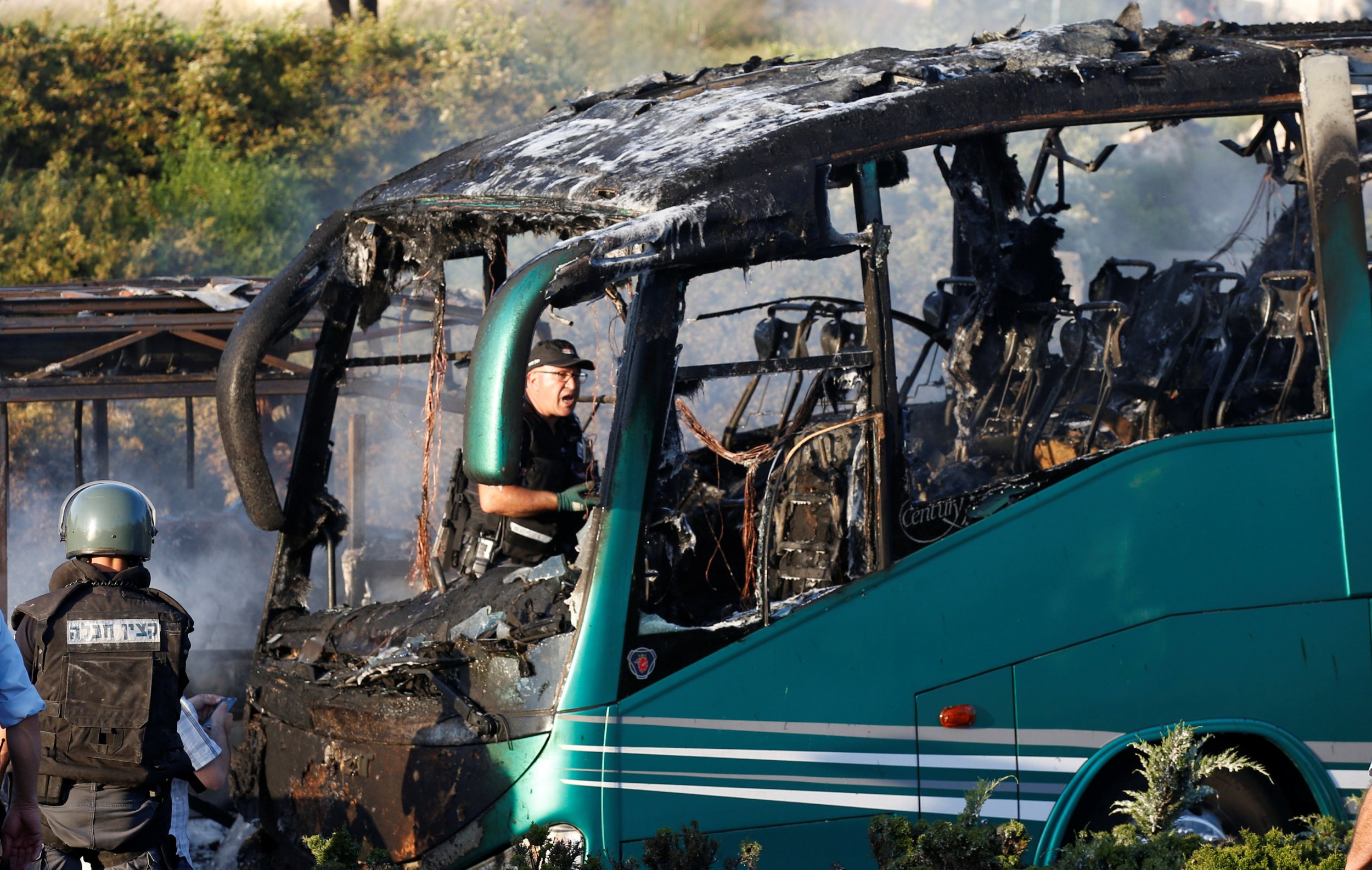 Updated | An explosion on a bus in Jerusalem on Monday that injured at least 20 people was caused by a bomb, according a spokesperson for Jerusalem Mayor Nir Barkat.
Photos and video from Israeli news outlet Channel 2 on Monday showed heavy smoke and flames coming from a vehicle in Derech Hebron, in southwest Jerusalem near the border with the Israeli-occupied West Bank, as emergency service personnel crowded nearby. The Jerusalem Post reports that the bus was empty, and that the injured were on a nearby bus .
Authorities have also determined that the blast occurred inside one of the buses and was due to a small explosive device.
Luba Samri, spokesperson for Israeli Police, said authorities are not ruling out the possibility that the bomb was a terrorist attack. Police are also trying to determine if a would-be suicide bomber is among the injured.
Israeli police tweeted on Monday that two officers are critically injured.
Later on Monday, Israel's Prime Minister Benjamin Netanyahu said officials " will find who placed the bomb, we will reach those who dispatched them and we will also get to those who stand behind them." Netanyahu referred to the perpetrators of the attack as "these terrorists."
Police are urging residents to report any suspicious activity to authorities.
This article has been updated to include additional information about the incident.