Jesse Camp: Former MTV VJ Missing As Police Launch Investigation in California
Police in California are investigating the disappearance of MTV's inaugural Wanna Be a VJ winner Jesse Camp, 38, after his family reported him missing earlier this month.
On July 19, Camp's sister Marisha Camp, reported the star's disappearance to Riverside California authorities, according to Officer Ryan Railsback of the Riverside Police Department.
"His normal reporting contact with family members stopped a week prior and they were concerned," Railsback told USA Today. "There's nothing suspicious about him being missing. Other than him not being in contact with his family."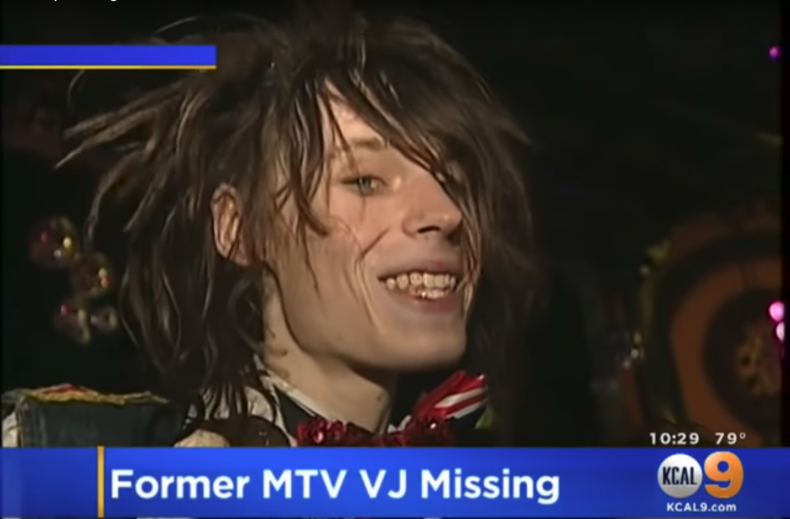 Camp—who shot to fame after winning the Wanna Be a VJ competition in 1998—was last seen around Riverside, 54 miles west of Los Angeles.
Although the star's disappearance has already gone viral, police issued a public notice on Facebook Sunday evening detailing his status. "Family members who he routinely keeps in contact with had not heard from him for about a week," the Riverside Police Department wrote. "During their inquiries into his possible whereabouts, they learned Jesse was recently in the city of Riverside, but is also known to frequent the Inland Empire region."
"Hopefully he'll see it or someone he's with will see that and he'll contact his family to let them know he's okay," Railsback said of the social media post, noting that Marisha told authorities her brother was depressed.
Marisha reached out to the public through a series of Instagram Stories asking those who have information on her brother to come forward. "If anyone has seen or heard from my brother since Saturday, please, please, please reach out to me or ask him to call home!!! Thank you!!!!!" she wrote, in front of a series of photos of Camp.
Marisha then posted another image of Camp with several friends. "I can't begin to thank everyone who reached out to express their concern and support after my brother Jesse went MIA," Marisha wrote alongside the image. "He truly has the most beautiful friends from all walks of life, and he is SO LOVED…"
"Thank you so much for your posts and tweets… (B&W pic by the incredible @terrymatlin, who has been SUCH a great friend…)," she continued in another Instagram Story post.
"Jesse was last seen in California last week but has not reached out to us yet. What he needs more than anything is kindness and love… please keep him in your prayers. If you see him, please let him know that many, many people care… (He does not need to be the subject of tabloid journalism, making everything worse.)" she continued.
"(I'm quoting @terrymatlin here…) Jesse has always tried to bring light to other people, so let's bring it to him!"
Wanna Be a VJ was an MTV reality TV contest where participants were asked questions about the music industry. The winner was awarded $25,000 and a contract to be a video jockey on Total Request Live. It ran from 1998 to 2000.
Marisha Camp did not immediately respond to Newsweek's request for comment.