Critics Are 'Fat-Shaming' President Donald Trump, Fox News' Jesse Watters Says
President Donald Trump's love for fast food and knack for eschewing fitness was the source of comedic criticism this week in the wake of Wednesday's Sports and Fitness Day at the White House. But Fox News' Jesse Watters said Trump, who will turn 72 this month, is being "fat-shamed" by his cable news critics.
Trump's weight and lack of physical fitness sparked several columns and CNN segments this week that "Watters' World" host Jesse Watters called a clear-cut example of "fat-shaming" Saturday night. The Fox News anchor and frequent defender of Trump played several clips from the rival cable news network in which CNN claimed "questions are being raised about the president's own health and fitness ... we're told the chefs in the White House kitchen have been told to limit the calorie and fat intake on some of the meals that they prepare for the president."
CNN, in a segment called "President Trump goes on diet," noted Trump's consumption of "well-done steaks that he usually drowns in ketchup" in addition to several daily cheeseburgers. Trump's affection for fast food has been no secret in the past, with former campaign manager Corey Lewandowski writing in the book, Let Trump Be Trump, that "on Trump Force One there were four major food groups: McDonald's, Kentucky Fried Chicken, pizza, and Diet Coke."
Watters and Turning Point USA's Charlie Kirk took the opportunity to ridicule CNN and several fitness moments from former presidents Barack Obama and Bill Clinton. "CNN is blaming Donald Trump for ruining the White House sports and fitness day because they say he's not fit," said Watters. "CNN fat-shaming President Trump."
Watters, Kirk and The Hill's Joe Concha referenced a June 2014 video in which Obama was seen "curling about 10 pound weights" in the gym. "I didn't see a lot of criticism there, or when he bricked 2 out of 20 at the White House playing basketball. I didn't hear a lot about his fitness then." Despite the Fox News panel's seemingly tongue-in-cheek indignation about Trump's "fat shaming," Concha referred to Bill Clinton as "looking like he was in his second trimester."
Trump disclosed his physician report in a flattering appearance on the Dr. Oz TV show during his presidential campaign, which noted he was 6'3" tall and weighed 236 pounds. The report noted he had a cholesterol level of 169 and blood pressure of 116 over 70. In January, White House doctor Ronny Jackson issued a glowing report, saying Trump is in "excellent health." Trump's former doctor, Harold Bornstein, claimed last month after an alleged raid on his offices that Trump "dictated" his own 2015 health note that labeled himself the "healthiest individual ever elected to the presidency."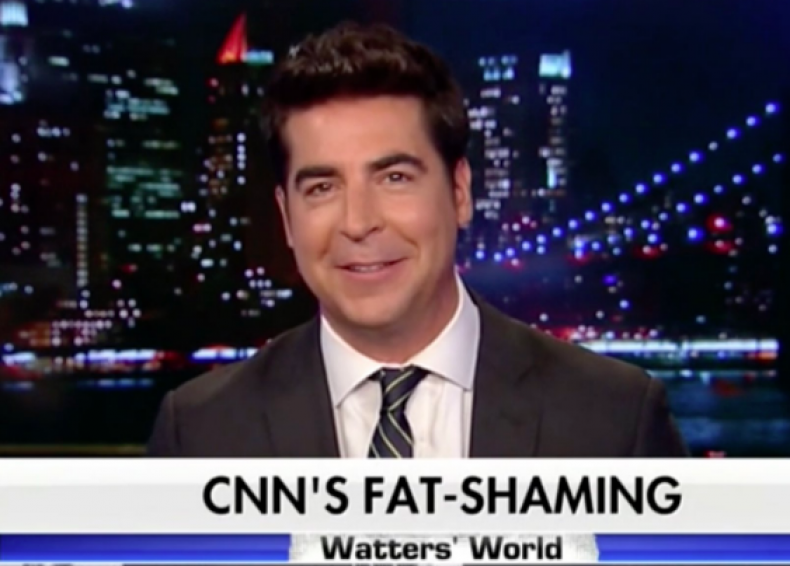 Trump, who prefers golf carts over walking during his frequent golf outings, told the New York Times in 2015 one of the reasons why he's opposed to physical fitness. "All my friends who work out all the time, they're going for knee replacements, hip replacements – they're a disaster, adding that he gets plenty of exercise campaigning in front of crowds at rallies and events.
CNN wasn't the only news outlet picking on Trump's health after the Sports and Fitness Day. In a syndicated column for The Washington Post, William Wan called Trump "perhaps the most sedentary, least healthy president in recent history."