Fox News Host Jesse Watters' Wife Files for Divorce Over His Alleged Affair With a Producer: Report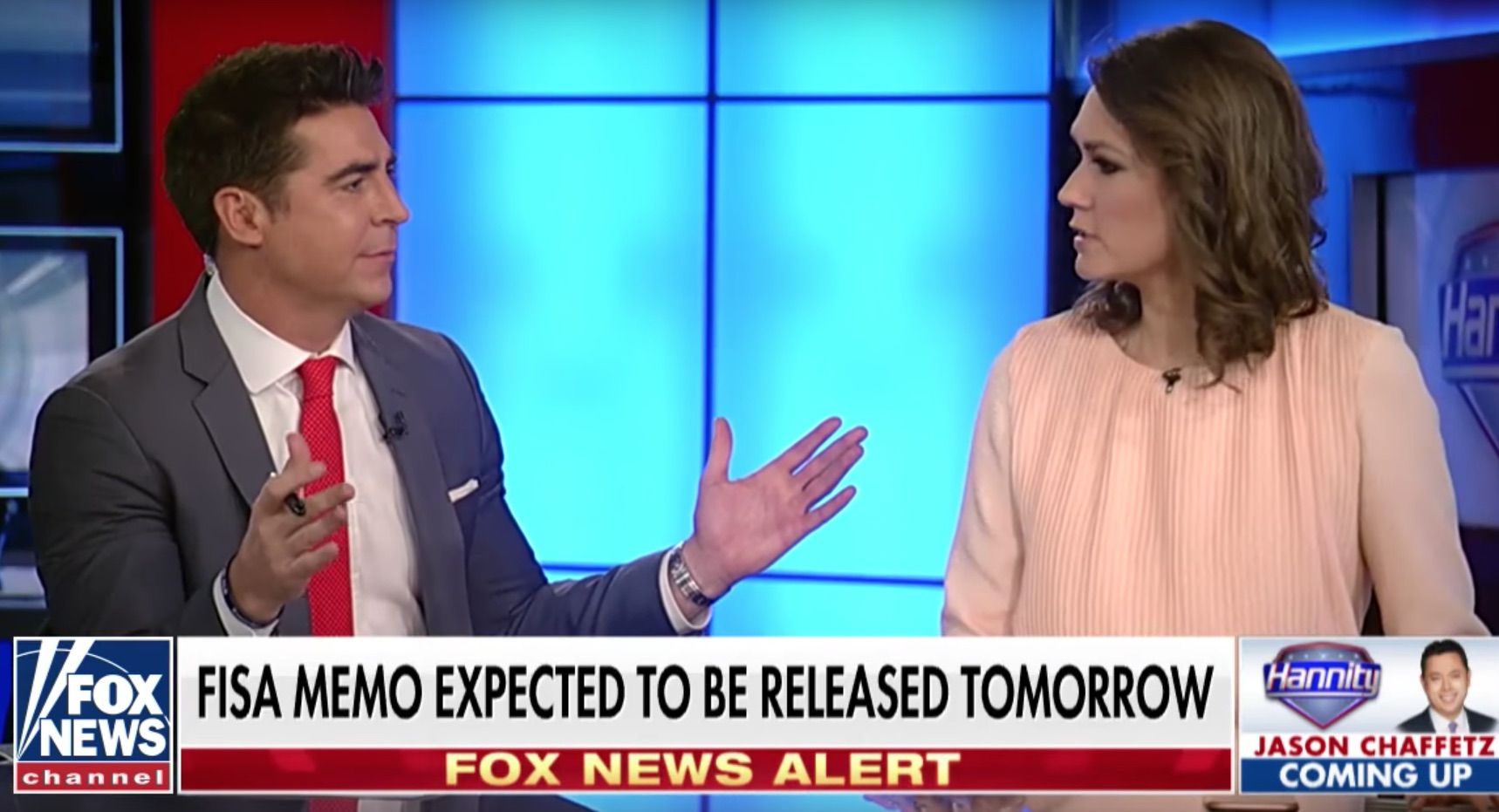 The wife of a Fox News host has filed for divorce over allegations he had an affair with a producer on his show, according to a new report.
Noelle Watters filed for divorce in October after learning her husband, Jesse Watters—co-host of Fox News' The Five and host of Watters' World—was sleeping with a 25-year-old producer, according to the New York Daily News.
The 39-year-old host, who has twin daughters with his wife, subsequently informed Fox News of his adultery with the woman. That producer was then transferred to The Ingraham Angle, the Daily News reported, citing anonymous sources.
"Within 24 hours of Jesse Watters voluntarily reporting to the Chief of Human Resources in November 2017 that he was in a consensual relationship with a woman on his staff, management met with both parties and a decision was made for the woman to be transferred to work on another program on the network where she currently remains," A Fox News spokesperson told the Daily News in a statement.
The two are still dating, according to the paper.
Watters, who on Monday had dinner with President Donald Trump—himself the target of sexual harassment allegations by more than a dozen women—joins an ignominious list of prominent Fox News men connected to salacious claims.
It's founder, Roger Ailes, resigned in July 2016 after allegations misogyny and sexual harassment emerged.
Watters' mentor, former Fox News host Bill O'Reilly, was forced to resign last April amid reports that he settled several sexual harassment lawsuits. The New York Times later revealed that even after O'Reilly arranged a $32 million settlement over sexual harassment allegations involving a former Fox News analyst, the network renewed the then-top-rated host's contract.
Watters replaced Eric Bolling on The Five in April, after Bolling was given his own program. But Bolling too left Fox News after the Huffington Post reported he had sent unsolicited lewd texts, including photos of male genitalia, to two colleagues.
Attorneys for both Watters and the producer did not comment to the Daily News.