Jessica Biel Responds to Anti-Vaxxer Rumors, Cites Vaccine Bill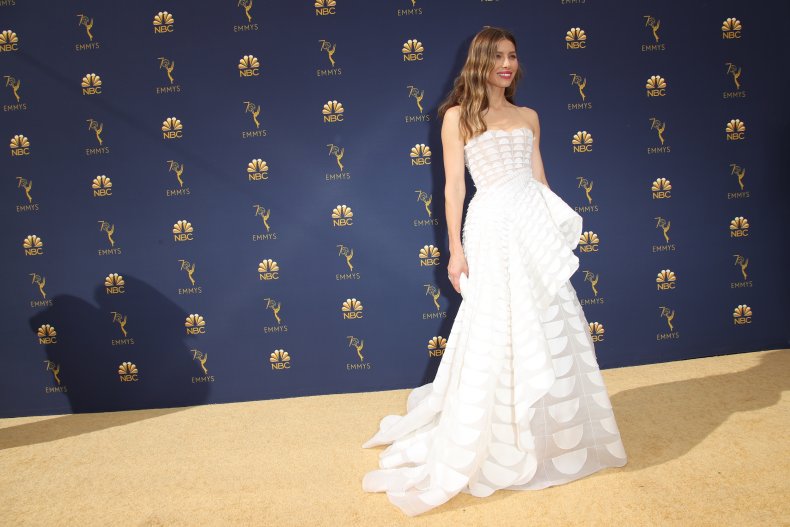 Jessica Biel is not against vaccinating children, she explained on Instagram after intense social media backlash called her an anti-vaxxer. The actor has been speaking with California legislators about the vaccine bill SB277, in an attempt to keep vaccines a choice for parents and families.
This concept is why she was called an anti-vaxxer by some, who see her viewpoint as a detriment to both her own children and those here children are exposed to. Biel, however, said that's not the case, as she's only speaking up because of those who cannot handle vaccines because of another medial condition.
Biel explained her personal ties to this concept. "My concern with #SB277 is solely regarding medical exemptions," she said on Instagram Thursday. "My dearest friends have a child with a medical condition that warrants an exemption from vaccinations, and should this bill pass, it would greatly affect their family's ability to care for their child in this state. That's why I spoke to legislators and argued against this bill. Not because I don't believe in vaccinations, but because I believe in giving doctors and the families they treat the ability to decide what's best for their patients and the ability to provide that treatment."
It's important to note Biel sited bill SB277, which was passed in California legislation in June 2015. The bill stated school children must have vaccinations, but physicians are able to make a decision not to vaccinate a child if it's medically warranted. This took away the right for parents to refuse vaccination because of personal or religious beliefs.
The more recent bill Biel could be speaking about is SB276, which was considered majorly controversial. It was passed in the California Senate in May and made the necessity of vaccines for all California children much more strict, according to the Los Angeles Times. The bill was started after a series of America-wide measles outbreaks because some doctors and families were abusing the medical exemption for causes like Asthma.
SB276 states all exemptions must be confirmed by the Department of Public Health, instead of within the office of a physician.
In her post, Biel also clarified that she does support vaccination, but also supports a right to choose. "I support children getting vaccinations and I also support families having the right to make educated medical decisions for their children alongside their physicians," the caption began.