Jessica Chastain's Birthday: Her 15 Best Movies Ranked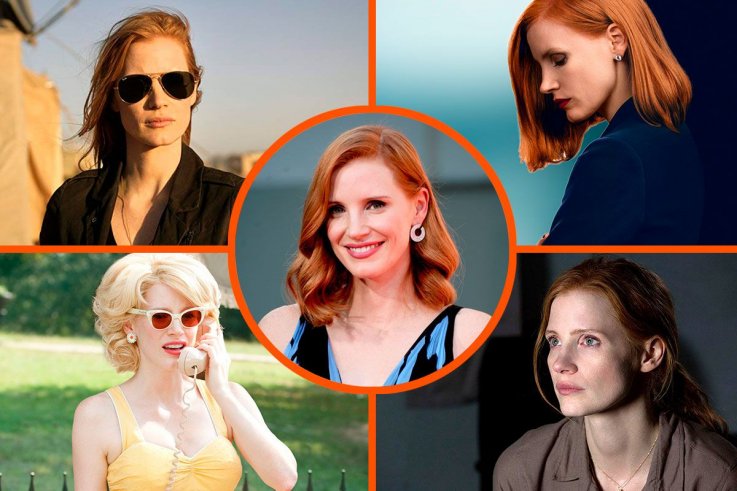 It's been just over ten years since Jessica Chastain landed her first film role. In the short time since, she's established herself not only as an Oscar-nominated Hollywood favorite, but as a campaigner for equal pay and representation in the film industry.
She was born on March 24, 1977 in Sacramento, California, to a 17-year-old rock musician and his 16-year-old girlfriend. After the birth of her sister, Juliet, her parents split—she lost contact with her father and was raised by her mother's partner, a fireman she calls "dad." Juliet's suicide in 2003, which followed a long battle with drug abuse, has inspired Jessica's work with mental health charities.
She graduated from the Juilliard School in New York City in 2003, and moved to L.A. to search for her big break. A number of small TV parts and plays came and went. It wasn't until 2008 when she was finally cast in her first film role: as an abused woman drifting across America in Jolene. The following year she played a younger version of Helen Mirren's character in The Debt. Detroit News movie critic Tom Long said of her performance, "Serves as a fine, full introduction to Chastain's potential."
In 2011, she shot to fame after featuring in six movies, including Terence Malick's experimental epic Tree of Life and period drama The Help. Chastain-fever hit the media before the year's movies had reached the theater—"How is it that someone without a single major released film credit to her name could have been interviewed and reinterviewed and asked—already—what she's planning to do when she's too old to play leading roles?" asked The Guardian in 2011.
Another big hit followed in 2012 in the form of Katheryn Bigelow's war thriller Zero Dark Thirty, which earned her an Oscar nomination for Best Actress and won her a Golden Globe. She played a scientist in the 2014 science fiction movie Interstellar and the lead in war drama The Zookeeper's Wife in 2017. That year, she married Gian Luca Passi de Preposulo, an Italian count and fashion executive.
Her work to promote women in Hollywood began in 2016, when she launched production company Freckle Films with a team of female executives. She's been a vocal member of the Time's Up anti-harassment campaign, which launched after the allegations against Harvey Weinstein emerged.
It looks like 2019 might be another big year for Chastain—she's slated to appear in Dark Phoenix, the upcoming X-Men movie, and will star in the sequel to the enormously successful Steven King adaptation It. Until then, Newsweek has ranked her 15 best movies based on data from critical aggregation websites Rotten Tomatoes, Metacritic and IMDb.