Are Jessica Chastain and Oscar Isaac Dating After Venice Red Carpet Video Goes Viral?
All eyes were on Jessica Chastain and Oscar Isaac after their viral red carpet appearance at Venice Film Festival.
The co-stars were in Italy ahead of the unveiling of their new drama Scenes from a Marriage and shared a tender moment on the red carpet.
A video of the pair posing together has gone viral thanks to their palpable chemistry.
As Chastain, 44, draped her left arm across 42-year-old Isaac's shoulder, he gently rubbed her bicep.
The pair then exchanged a glance before he tenderly kissed her arm and she then pulled him in for an embrace.
A slowed-down version of the video currently has over 8 million views on Twitter.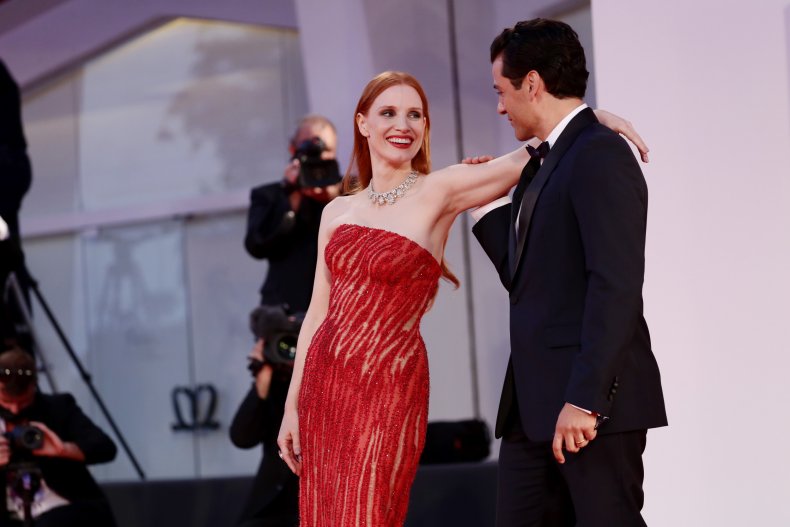 Are Jessica Chastain and Oscar Isaac Dating?
Additional clips of the two actors walking down the red carpet hand in hand and sharing a brief kiss on stage following the screening of their latest also got fans excited, with one Twitter user writing: "I wish I had words for this but I really do not."
While they may have shared intense chemistry on the red carpet, the pair are not actually dating.
The pair's latest work, for which they both listed as executive producers, is a miniseries by HBO and a remake of the Ingmar Bergman Swedish classic of the same name from the 1970s.
It follows the story of Mira (Chastain) and Jonathan (Isaac) as their relationship begins to break down. It will air on the network on September 12.
The actors, both Juilliard alumni, have previously starred as a couple together in 2014 film A Most Violent Year.
Speaking to Access Hollywood about their on-screen chemistry, Isaac revealed he wanted to work with Chastain on the series before he'd even been formally cast.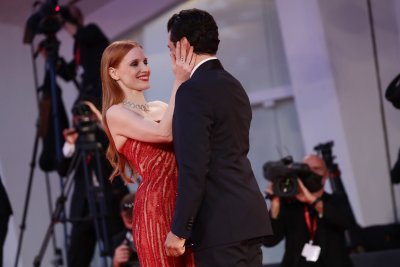 "Obviously I love her and I think she's an incredible actress but the task of having to portray these people over this amount of time and this kind of intensity, it just made sense," he said.
"At every turn I felt completely in sync, completely synchronized and it flowed, it was easy... it was effortless because we would play and we trust each other."
Chastain added: "I trust [Isaac] more than any other actor I've worked with because we've been friends for so long. There was just a kind of shorthand we had, we didn't even need to speak sometimes.
"It just created a place of honesty and vulnerability."
Who Is Jessica Chastain's Husband?
Chastain has remained private on her love life and before meeting her husband had never attended a red carpet event with a significant other.
Chastain married Italian fashion executive Gian Luca Passi de Preposulo in 2017 after five years of dating.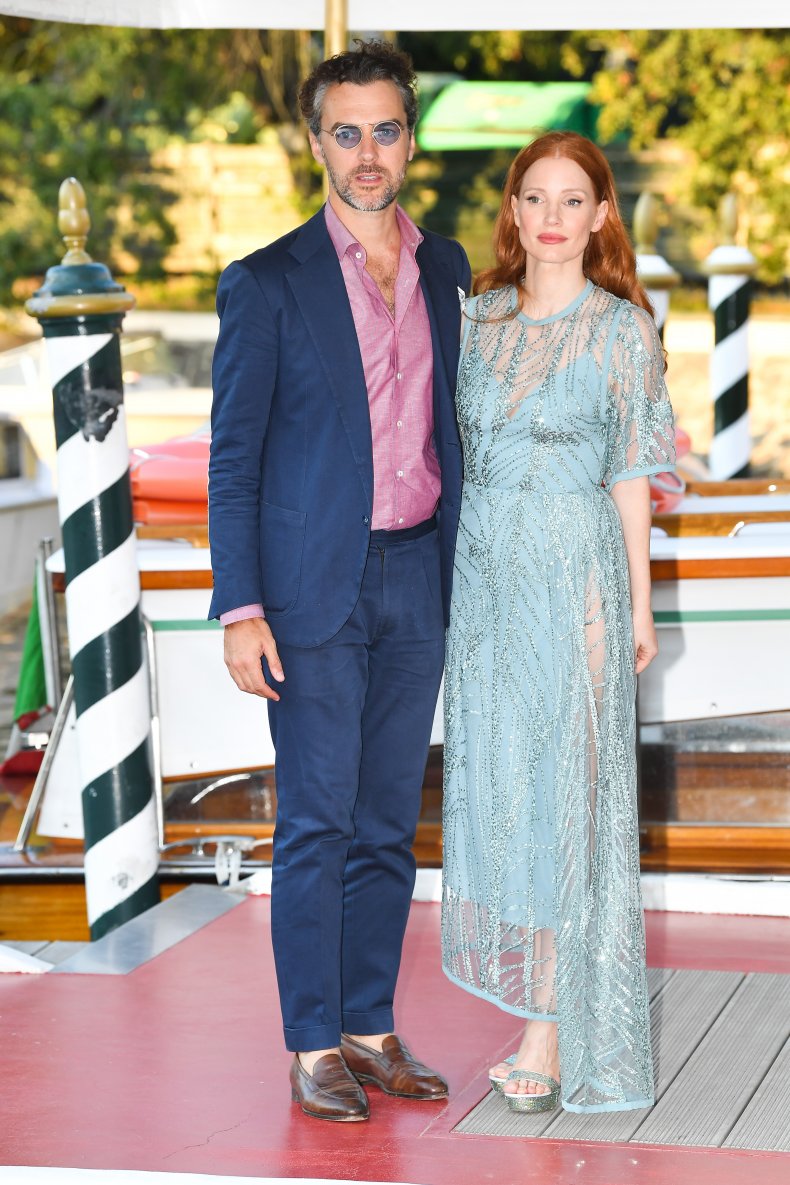 He descends from an Italian noble family which claims to trace its links to the city of Bergamo back to 973 AD, according to People.
His family owns the Villa Tiepolo Passi, an estate dating back to the 17th century, where he and Chastain tied the knot.
Before meeting Passi de Preposulo, Chastain said she was not interested in marriage.
She told the Wall Street Journal in 2018: "I never wanted to get married. When I first met my husband, he knew that marriage wasn't something I was interested in.
"And then as we got to know each other, the idea of marriage shifted for me. There are some things worth celebrating—and he's worth celebrating.
"I actually love being married. I never thought I would, but this is a spectacular human being, and I am celebrating that I get to share my life with him."
They have had two children together.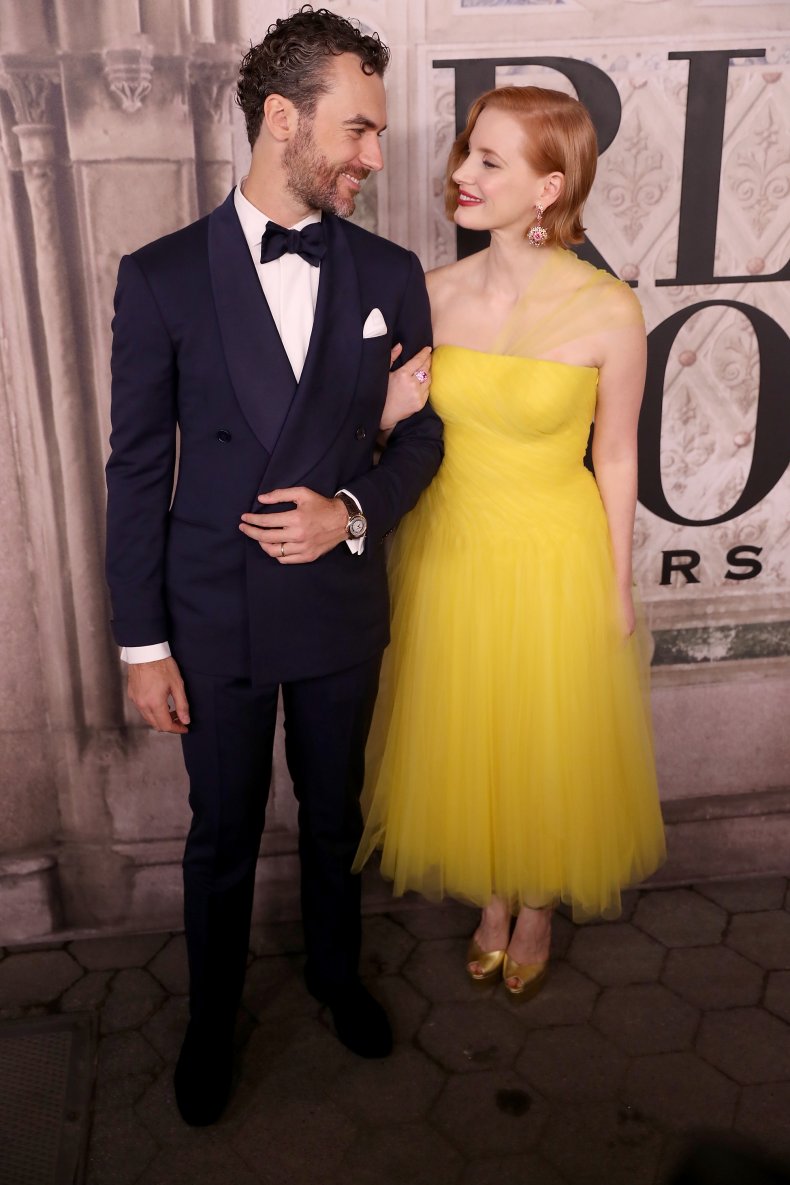 Who Is Oscar Isaac's Wife?
Isaac is also married. His wife, Elvira Lind, is a 39-year-old Danish filmmaker.
He told NPR that they met when he was preparing to star as a folk singer in the 2013 movie Inside Llewyn Davis.
He had been attending parties and trying to channel his character in his interactions when they started talking.
"She sat with me and talked to me for a long time. And I guess she liked the whole thing," he explained.
They married in 2017 and have had two sons, according to People .