Jessica Chastain: 'So Disappointing' Time 100 Put Brett Kavanaugh and Christine Blasey Ford on Same List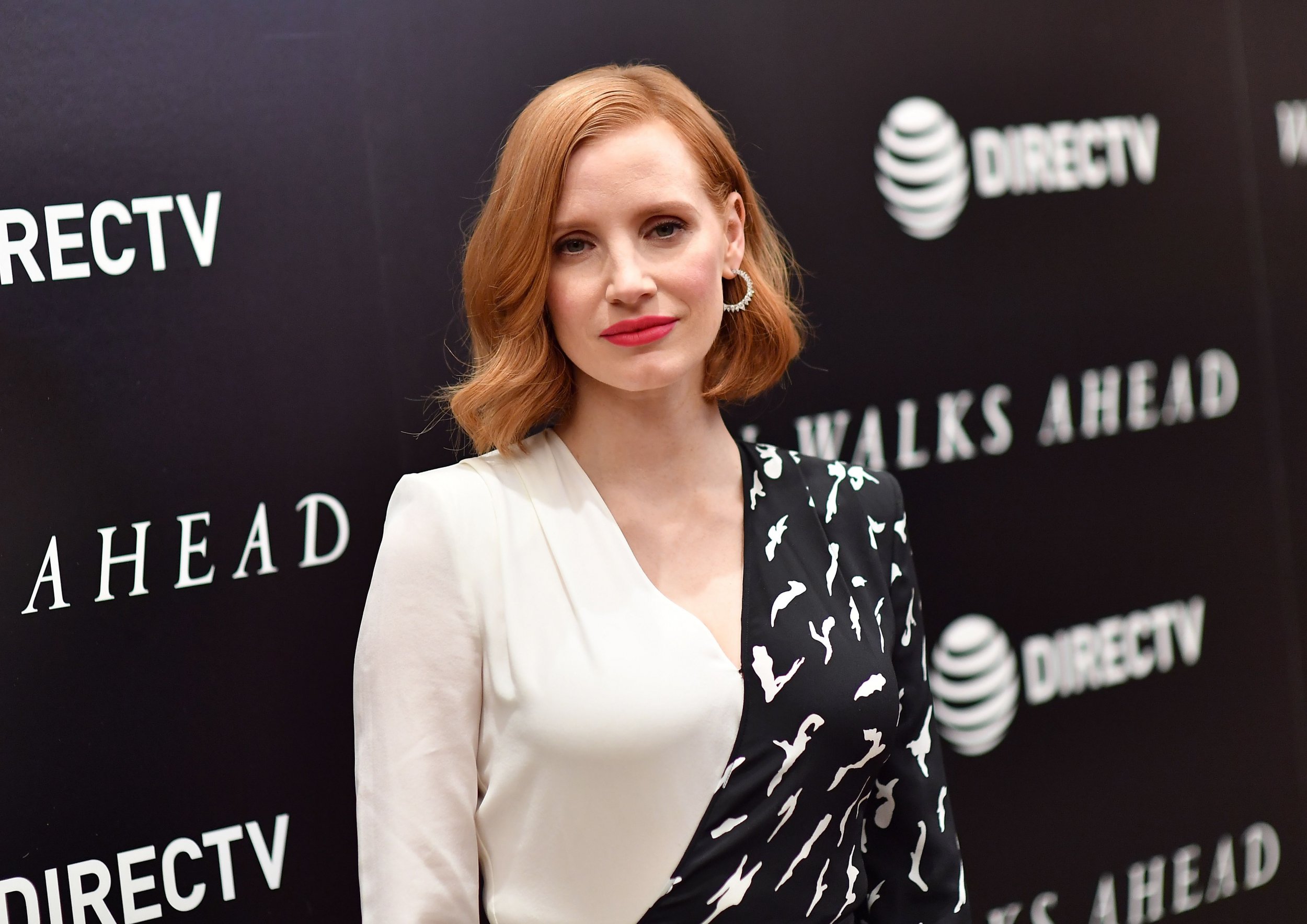 Time released its annual 100 Most Influential People list on Wednesday and actor Jessica Chastain criticized the decision to include both Supreme Court Justice Brett Kavanaugh and the woman who accused him of sexual assault, Christine Blasey Ford.
Chastain posted on Twitter that it was "so disappointing" to see Time include Ford on the "same list as the man she said assaulted her." She added that Ford was greater than Kavanaugh.
Time's annual list was broken down by categories and Kavanaugh, who was confirmed to the Supreme Court after a contentious hearing, was listed as an influential leader. Senate Majority Leader Mitch McConnell wrote his profile and called him one of the "most qualified Supreme Court nominees in modern history."
McConnell credited Kavanaugh with having a "sterling academic record," "impeccable legal credentials" and a record of "thoughtful and impartial jurisprudence." The Senate majority leader said when "unhinged partisanship and special interests" tried to distract senators, other facets of Kavanaugh's character shined through.
"The country saw his resilience and commitment to public service," McConnell said. "We saw his loyal devotion to family and friends. We saw his undeterred reverence for the law, for precedents and for our nation's highest traditions."
Ford was listed in the Icon category and Senator Kamala Harris wrote her profile. Harris also pointed to the confirmation hearing and said Ford's testimony "shook Washington and the country." She applauded Ford for her courage "in the face of those who wished to silence her," which the senator credited with galvanizing Americans. Her courage, as Harris put it, also forced America to deal with the issue of sexual violence that has largely been ignored and "kept in the dark."
"Christine Blasey Ford's ambition wasn't to become a household name or make it onto this list," Harris wrote. "She had a good life and a successful career—and risked everything to send a warning in a moment of grave consequence."
During Kavanaugh's confirmation hearing in September, Ford said it was her "civic duty" to share what allegedly happened between her and the then-Supreme Court nominee. She claimed that while at a house party in high school, Kavanaugh pushed her onto a bed and groped her. At the time, she said, she "believed" he was going to rape her. Kavanaugh repeatedly denied the allegations that were made against him.
Before a vote on whether to send Kavanaugh's nomination to the full Senate for confirmation, Harris, along with three other Democratic senators on the Judiciary Committee, walked out. At the time, Harris said Ford and the American People "deserve better."
Kavanaugh, who was nominated to succeed Supreme Court Justice Anthony Kennedy, was ultimately confirmed by a vote of 50 to 48.