"Pretty good for a girl."
If you are a woman—in any profession, of any age—you've heard that phrase. So has Jeri Hogarth, played by Carrie-Anne Moss in the Marvel's Netflix series Jessica Jones. At the start of Season 2, Jeri reflects on her journey as an attorney as she accepts an award at a Women in Law banquet. But we're quickly reminded of her ambivalent nature when we learn she isn't willing to settle a lawsuit for having sex with her assistant in the first season of Jessica Jones.
"She was never harassed," Jeri insists to her fellow partners immediately following her acceptance speech. "She was more than a consenting adult. Did you not see the way she dressed? She practically did a split on my desk."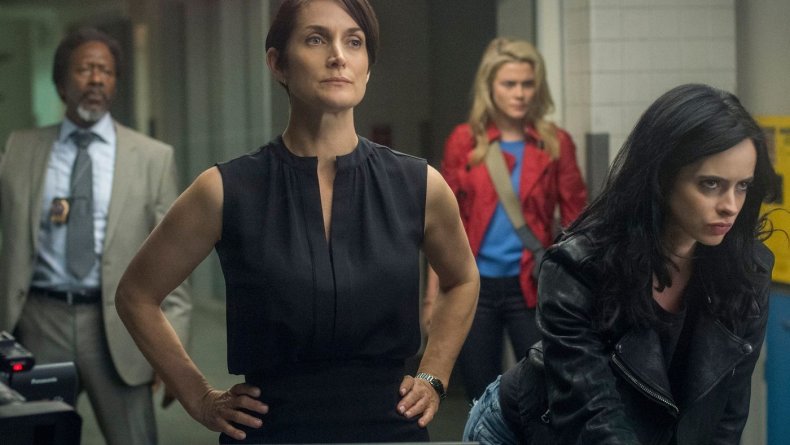 The lawsuit is far from Jeri's biggest problem in Season 2. Maybe the new twist is karma; maybe it's the fact that Jeri has proven she can overcome things that would destroy any other person; a potent cocktail of wealth, influence, intellect, persistence and ego blurs Jeri's perception of reality.
One of the most character-defining moments was a scene with Kilgrave back in the first season of Jessica Jones, Carrie-Ann Moss told Newsweek. She looked back to a specific decision in Season 1 as a pivotal moment for the character. Even though Jeri was well aware of Kilgrave's mind-control abilities, she collaborated with him and freed him from prison, ultimately resulting in the death of her wife in the (cover your eyes) "death by a thousand cuts" scene.
"She honestly believed he couldn't do that to her," Moss told Newsweek. "And then he does. She has that inflated sense of self. He ends up putting her in her place."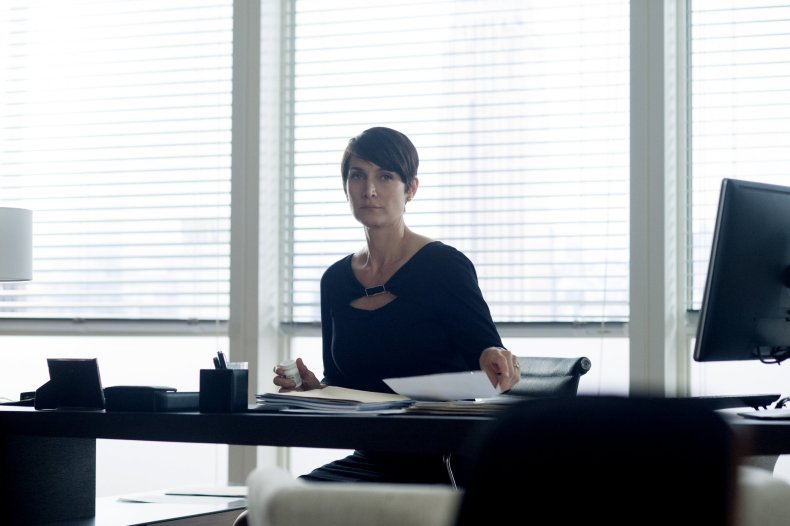 In the second season, it's health problems that put Jeri in her place. "She really thought that her power would protect her," Moss said. "That her money and her power would keep her safe and in the end, none of that keeps anyone from the reality of our life."
Jeri's ALS diagnosis in the Jessica Jones Season 2 premiere episode meant that Moss was tasked with deciding how someone like Jeri would react to the life's ultimate villain: death. "No matter what, around other people she would always look like she had it together. She never wants to be seen as a victim or seen as afraid, and so in those intensely vulnerable difficult moments I always try to remember to keep it together," Moss explained.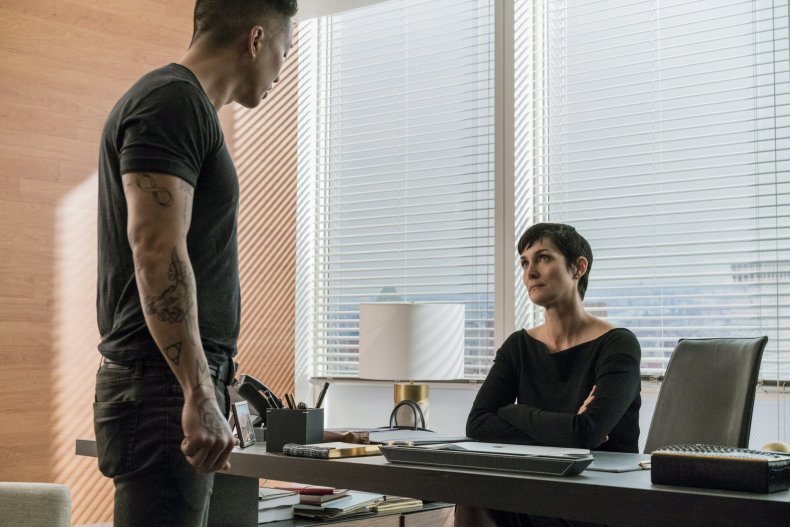 Fast-forward a few episodes into Season 2, and it's clear Jeri may be heading down a path nobody ever expected for an attorney who has gone out on a limb to fight for justice in collaboration with heroes like Luke Cage, Danny Rand and Jessica Jones.
"Desperate," Moss said. "She's desperate and she's someone who will do anything to get what she wants. And in this situation, she wants to live. She doesn't want to deal with her diagnosis. She's willing to do anything to make that happen."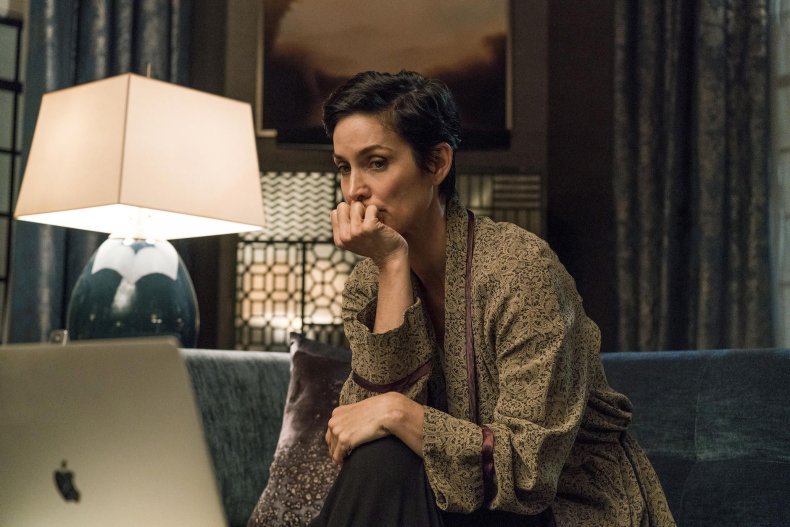 What promises to be fascinating about watching Jeri fight for her life will be learning what exactly makes her tick. What does a woman like Jeri have to sacrifice to attain power and influence? In crafting her own little world, Moss said Jeri has surrendered a sense of intimacy, professionally and romantically.
"Her own personal journey, she doesn't want to have intimacy with anyone like that because she wants to be powerful," Moss said. "She doesn't want to rely on or depend on anyone."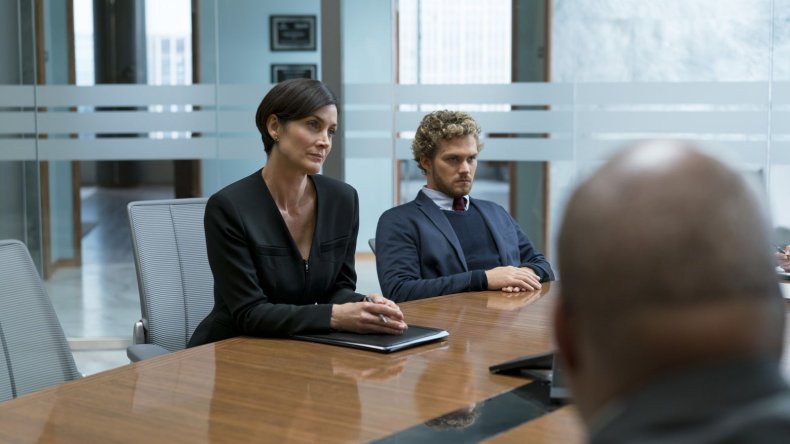 That self-imposed isolation comes through clearly when Foggy Nelson approaches Jeri to offer legal assistance as the board of Hogarth, Chao and Benowitz moves to kick Jeri out to due to her debilitating illness. Jeri ruthlessly shoots Foggy down. A more memorable example is the day she's diagnosed with ALS. She hires three prostitutes, and after they leave she breaks down when a spilled glass of red wine reminds her of all she's lost.
"We start to get to know her backstory through this, where she comes from," Moss said. "She has run so far away from who she was that a lot of what she is is an air of not wanting to ever be like where she comes from. And now she's so far along and so successful, but that drives her."
Jessica Jones Season 2 is now streaming on Netflix.