'Jessica Jones' Season 3 Renewed: Here's What to Expect
Jessica Jones isn't going anywhere. Deadline reports Season 3 is in the works at Netflix. The renewal comes just more than a month after the release of Jessica Jones Season 2.
The second season makes headway on the origin story of Jessica Jones, which was teased in Season 1 but never fully explored. The season left numerous cliffhangers, but no clear direction or villain for the series moving forward. Creator Melissa Rosenberg could approach Season 3 a number of ways. The series could follow Hellcat, explore Jessica's new romantic relationship, wrap up the IGH storyline, or even give us more backstory on Jeri Hogarth.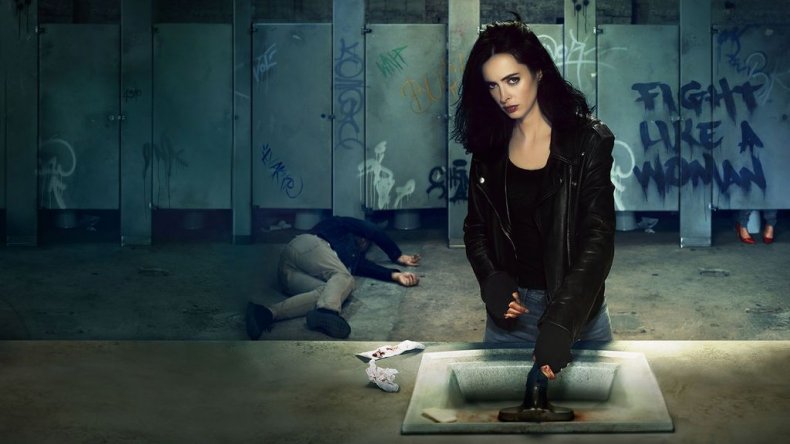 Jessica Jones was the second Marvel series to premiere on Netflix, following Daredevil. The series garnered acclaim for its representation of women who have experienced trauma and addiction. The character also appears in The Defenders , a team-up series including Daredevil, Luke Cage and Iron Fist.
Luke Cage Season 2 is the next Marvel series to premiere on Netflix. Catch up with the bulletproof man from Harlem on June 22. Don't expect to hear a solid release date for Jessica Jones Season 3 any time soon, but you can read our list of plot predictions here . Do you have any good theories? Let us know in the comments.