The third and final season of Jessica Jones is set to premiere on Netflix and will put an end to the Marvel/Netflix universe that started with the first season of Daredevil.
It's no surprise that this will be the last season of Jessica Jones considering Disney is launching its own streaming service later this year, and fans of the Kristen Ritter-led are hoping to see the series go out on a high note.
Here's everything you need to know to watch the final season of Jessica Jones on Netflix.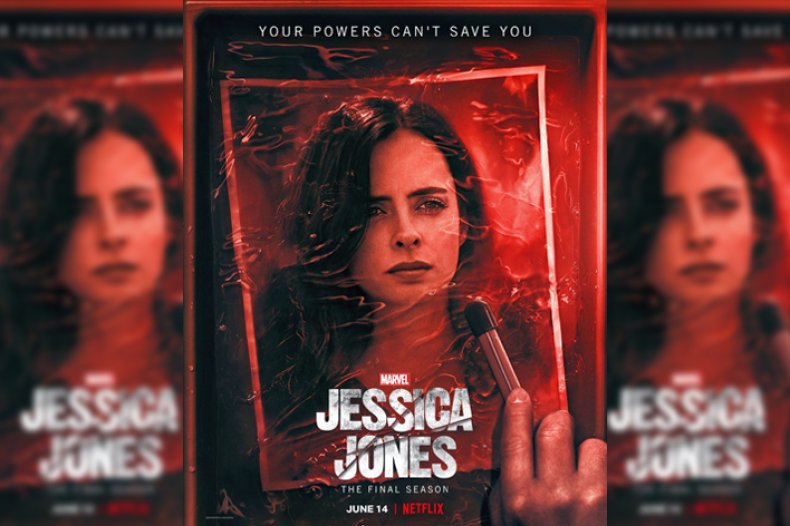 WHAT TIME DOES JESSICA JONES SEASON 3 APPEAR ON NETFLIX?
Like other Netflix series, Jessica Jones Season 3 will premiere at 3 a.m. EDT.
HOW TO WATCH JESSICA JONES SEASON 3 ONLINE
To watch the final season of Jessica Jones, you'll need access to a Netflix account. If you don't have on, Netflix offers a 30-day free trial as long as you enter your credit card information. You can cancel anytime.
Netflix is available on desktops, mobile phones and game consoles via the Netflix app. Netflix can also be found on Roku, Amazon Firestick and most smart televisions.
WHAT HAPPENED IN JESSICA JONES SEASON 2?
To prepare you for the return of Jessica Jones, here's a short recap of what happened in Season 2.
Jessica and Malcolm continue their work as private investigators. Trish tries to convince Jessica to look into her past and IGH, the company that gave her her powers. The death of Trish's former flame Will Simpson convinces her to do so.
Throughout the season, Trish becomes addicted to the IGH drug Will took in Season 1 and becomes obsessed with the investigation. Jessica eventually finds the person who killed Will: it's her mother, Alisa.
Presumed dead, we learn Jessica's mother was taken by IGH to heal her near-fatal injuries and experimented on, leading to violent mood swings. Jessica looks after Alisa, who eventually turns herself in and is taken to The Raft.
Trish finds Malus, the man behind the IGH experiments. Turns out he's also Alisa's lover, and the one who gave Jessica and Alisa their powers. Jessica contemplates killing Malus, then he kills himself by destroying the lab..
After Malus' death, Alisa escapes The Raft and goes on the run. Jessica finds her mother and tries to get her to Canada. However, the cops are on their tails. After evading the authorities, Alisa decides she doesn't want to run anymore. Before the police arrive, Trish shows up and kills Alisa. Jessica tells Trish to leave and she'll take the rap for taking down her mother.