Jessica Simpson Mom-Shamed After Instagram Post of Daughter Birdie in Stroller
A photo of Jessica Simpson's daughter went viral on Wednesday after social media users mom-shamed the singer and entrepreneur for the way she apparently strapped the baby into her stroller.
Simpson posted the photo to Instagram four days earlier. It showed her 4-month-old daughter, Bird, strapped into what users thought was a car seat but later realized was a stroller. The users criticized Simpson for failing to strap her daughter in appropriately for what they thought was a car ride.
"Straps on this car seat do not provide correct support," Instagram user @lilliannapickles wrote.
Another user, @helenebustamante explained: "That hard buckle should be on her sternum instead of her belly to be optimally effective and not cause more harm if a car accident would happen (God forbid!)."
Others showed support for Simpson and pointed out that Birdie appeared to be sitting in a stroller rather than a car seat. "Note to the Perfect Parent Brigade....she's in a stroller, not a car seat. No-one asked for your parenting advice!" @wendy1972 wrote.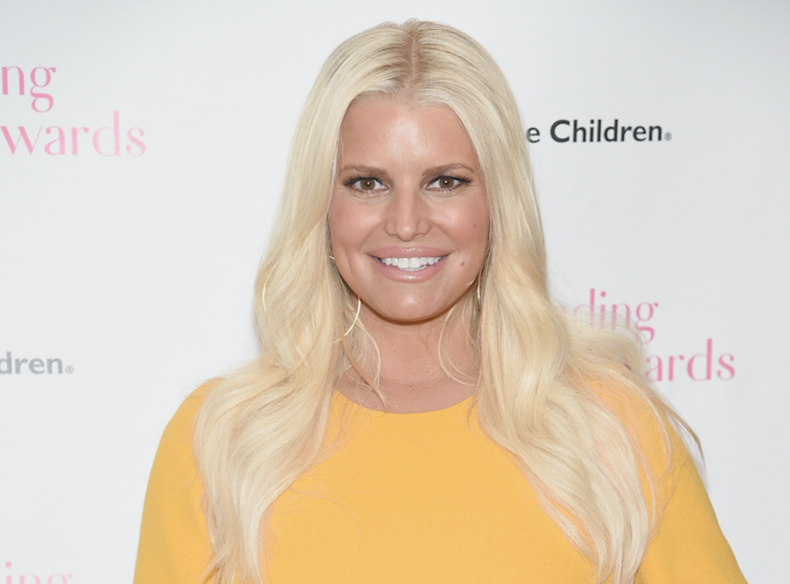 Less than a month ago, fans lambasted Simpson over her decision to let her 7-year-old daughter Maxwell dye the ends of her hair.
Following the backlash, fans came to her defense. "Do people really have to mum shame! What Jess does with her children is her business," user @purplepiper wrote.
Instagram user @eechanez added: "Seriously people need to stop getting your undies in a bunch it's just hair. You can cut it and it grows back!! For real."
Musician Pink also came to Simpson's defense when she posted a photo of her 8-year-old daughter Willow's hair dyed blue.
"I heard people were bummed on Jessica Simpson for letting her seven year old get her hair colored," Pink wrote in her August 1 Instagram post. "So we thought we'd share what we did yesterday. #bluehairdontcare #getyourownkids #parentpoliceareactuallyjustlonelysadpeople."
Regarding the original photo in question—which, by all appearances, featured the baby in a stroller made by the company Cybex—users, while quick to jump to conclusions about the seat, were apparently right to say that Birdie was not strapped in appropriately if she were in a car seat.
According to the Mayo Clinic, when using an infant-only seat or a convertible seat in the rear-facing position, parents and other supervising adults should buckle the harness straps and chest clip, with the chest clip even with the baby's armpits.
"Make sure the straps and clip lie flat against your child's chest and over his or her hips with no slack," the organization notes.
For more information on car seat safety, click here.